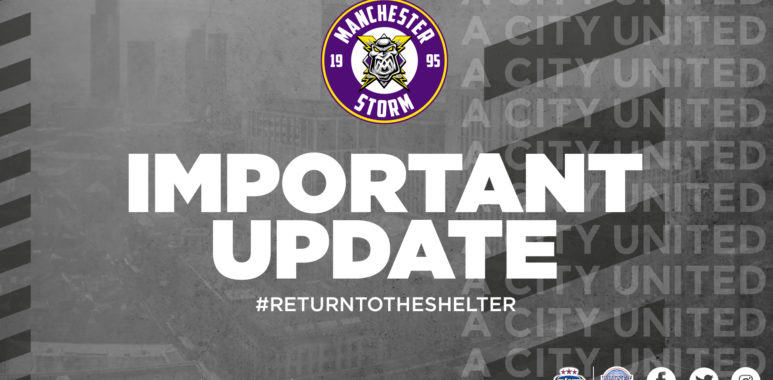 TICKET UPDATE | SHEFFIELD STEELERS
Planet Ice have now added two games to their ticketing system in which Sheffield Steelers fans can swap their tickets too following the change of opponent on #NewYearsDay.
If you are a Sheffield fan who has purchased a ticket to our #NewYearsDay fixture, please contact the Planet Ice Box Office on 0161-926-8782 as soon as possible to switch your tickets to one of the following fixtures;
Saturday 19th February 2022 @ 7PM
Sunday 3rd April 2022 @ 5.30PM
Please note, the Box Office must be notified by 4PM on 01-01-2022
The game that was due to take place between the two games will be re-scheduled with a date and time TBC – When this is announced, should this be a more convenient time and date, you will have the option to contact the Planet Ice Box Office to move your seats once more.
Thank-you for your patience, Sheffield and we look forward to seeing you at the Storm Shelter again.
#WeAreStorm | #Manchester