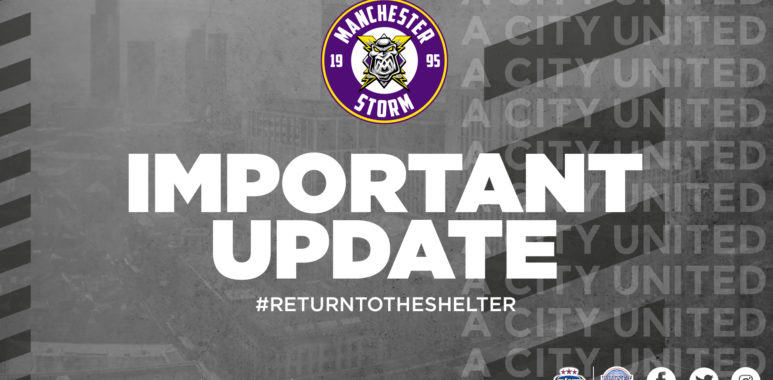 Blaze placed in COVID-19 protocol, Storm step in today
Blaze placed in COVID-19 protocol, Storm step in today (Friday 31st December, 2021)
Following pre-departure testing, the Coventry Blaze have been placed into COVID-19 protocol as a precautionary measure. Therefore, their game today in Nottingham is postponed.
The Manchester Storm have agreed to play in Nottingham at 4pm today. The Elite League would like to pass on a huge thank you to the Storm organisation for agreeing to this fixture at short notice.
All tickets for the Panthers vs. Blaze on 31 December are valid for today's game. Blaze fans with tickets for today's game are kindly asked to refer the to the Panthers' website for further details.
A further decision on upcoming Blaze fixtures will be made subject to the results of confirmatory testing.
Manchester Storm fans wishing to catch all the action later today, the live-stream is available now purchase HERE
Face-off is 4PM in Nottingham.