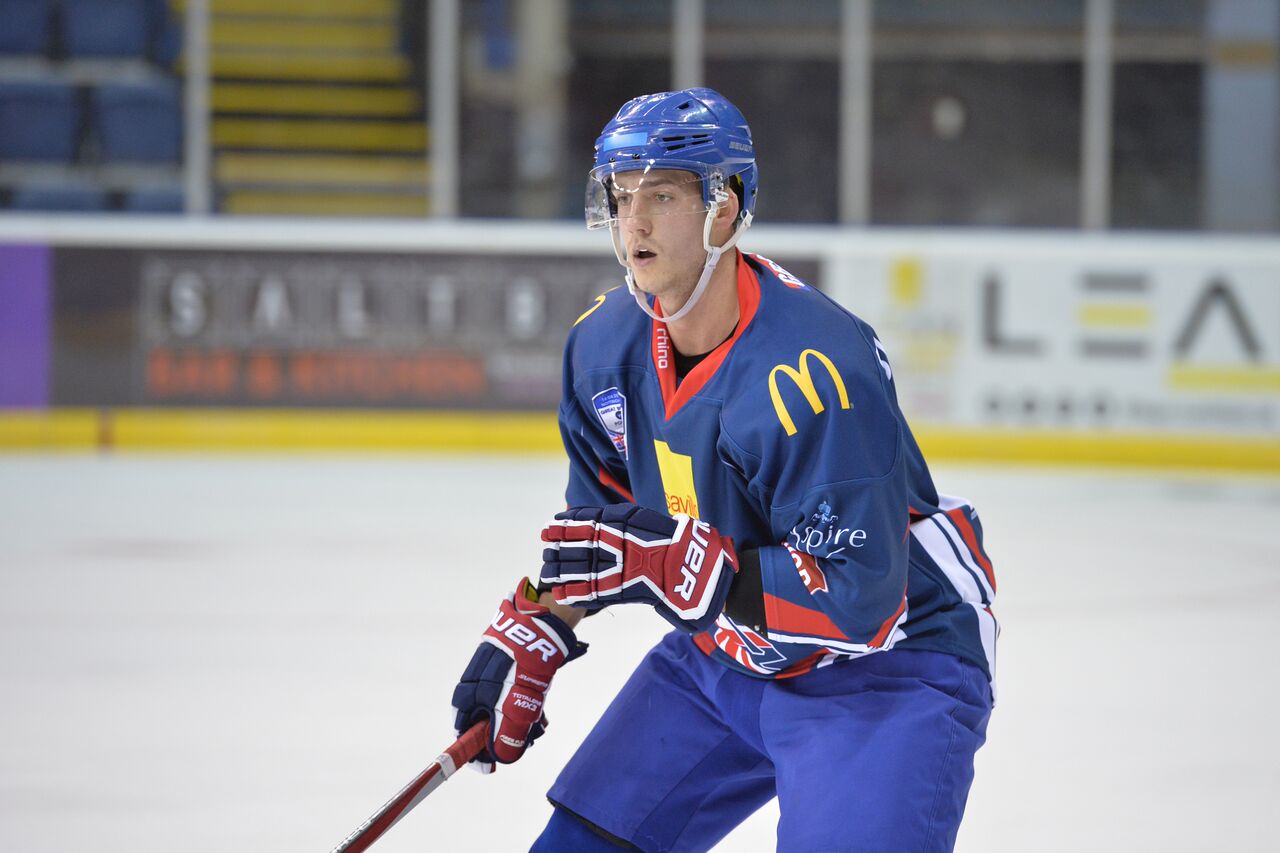 SWINDLEHURST HOPES TO ADD TO GB IN BELFAST
Manchester Storm defenceman Paul Swindlehurst admits it was agonising to miss out on the GB team last year – but hopes to add something that will give them success.
The 23-year-old is in Belfast ahead of the World Championships, which begins on Sunday and he's excited to be back in the thoughts of head coach Pete Russell.
And while he revealed there's excitement in the camp ahead of the tournament's start, they can't afford to get too ahead of themselves.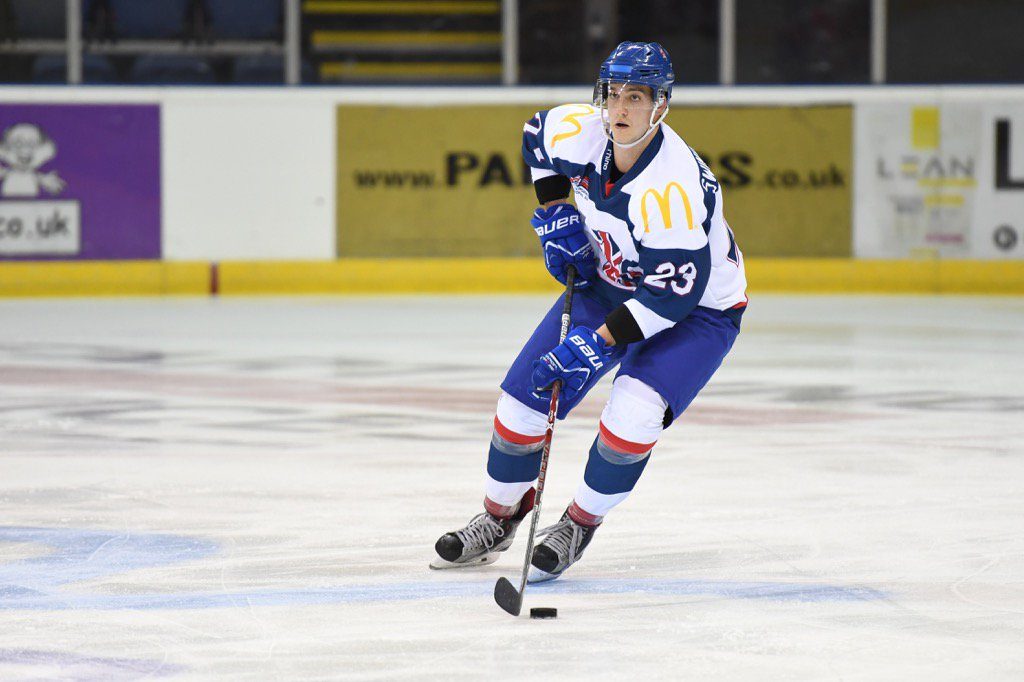 "It feels amazing to be back for a World Championship campaign and one of my main goals this season was to get back on to the GB team," Swindlehurst said.
"It's always a pleasure to go out and represent your country and with not making it last year, it hit me hard. It wasn't a nice feeling and it's all paid for me thankfully.
"The fact the guys came so close make it all the worse because I couldn't be there to help them. It was a shame they came so close, but fingers crossed, I can bring something to the team this year.
"The guys are itching to get going and everyone in the dressing room is getting along as they always do so I have to say it's looking good at the moment.
"But we can't get too high and there's still a job to do. We have some practices before we can get on the ice for the tournament on Sunday when we play Croatia.
"The last two years can definitely act as a catalyst for success and that's what Pete's been telling us all. We've been together for a while now and it's got a good feel about it this year.
"It's hard work playing five games over seven days and that's when we have to pull together and we do that well."
LISTEN NOW: Swindlehurst excited at GB return