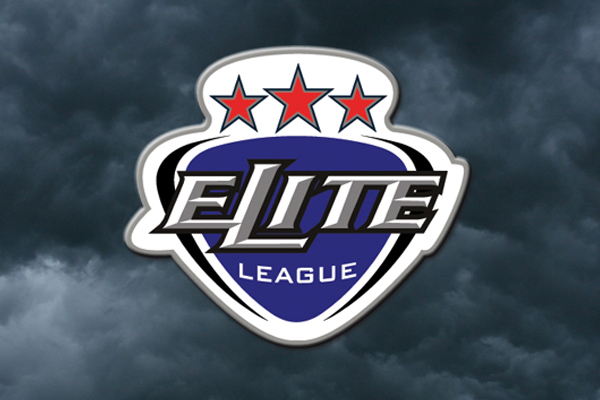 ELITE LEAGUE ANNOUNCES NEW FORMAT FOR 2017/18
The Elite Ice Hockey League have announced the changes to the league and Challenge Cup format as a result of the addition to Milton Keynes Lightning and Guildford Flames.
Changes to the structure were ratified at an EIHL Board Meeting which sees the previous two Conference system of five teams each replaced with three Conferences, containing four teams apiece.
The Challenge Cup also has the same format, but teams' respective opposition will be altered from previous years in each group.
The knockout stages will still begin from the quarter finals, with the top two teams in each group qualifying for the last eight, with the two of the three third placed teams, one from each group, going through on a wild card format.
League chairman Tony Smith spoke of his delight and excitement at the new structure and believes having all 12 teams on board was crucial.
"I'm excited at how our league looks on the back of these changes and it was important that we had all 12 clubs involved in this new set-up," he said.
"We've made sure every team gets the best out of this layout and I'm sure it's something the fans will get behind when they see how it's all come together.
"It's going to be a very competitive competition and I, for one, will be fascinated at how things play out in the coming season when we get back to action."
Storm General Manager, Neil Russell, had the following to say about the new league structure……
"Firstly, a very warm welcome to both MK Lightning and Guilford Flames to the Elite League. They are both going to be excellent addition's to the EIHL. With league expansion comes inevitable change, and todays meeting was very important to ensure all teams were satisfied with the structure moving forwards. Thankfully, after long debate, we reached an agreed format which will see a guaranteed 28 home league fixtures and 3 home Challenge Cup games".
Russell went on to add, "We will be launching our season tickets next Friday 5th May @ 10am, so keep an eye out on the official club website and our various social media feeds for all the information to secure your seat ahead of what promises to be a very exciting 2017/2018 season! We will announce some signings for you all in due course as we build the squad leading into our third season in the EIHL! You won't be disappointed!" #WeAreStorm
ELITE LEAGUE FORMAT
Braehead Clan, Dundee Stars, Edinburgh Capitals and Fife Flyers will come together to form provisionally titled Conference One.
Newcomers Guildford Flames and Milton Keynes Lightning will join Coventry Blaze and Manchester Storm in Conference Two.
Belfast Giants, Cardiff Devils, Nottingham Panthers and Sheffield Steelers will form Conference Three.
The three Conferences will be named at a later date.
Each team will play teams in their own conference four times at home and four times away (12 home games + 12 away games).
Each team will play teams in the other conference twice at home and twice away (16 home games + 16 away games).
This will give each team a total of 28 homes games and 28 away games for a total schedule of 56 games – up four games from last year.
CHALLENGE CUP FORMAT
The Group Stage of the Challenge Cup will remain, with the 12 teams divided in to three groups of four as follows:
Group A – Braehead Clan, Manchester Storm, Nottingham Panthers and Sheffield Steelers
Group B – Belfast Giants, Dundee Stars, Edinburgh Capitals and Fife Flyers
Group C – Cardiff Devils, Coventry Blaze, Guildford Flames and Milton Keynes Lightning
Each team will play against teams in their own group once at home and once away (total 3 home games + 3 away games).
The top two in each group will advance to the quarter final stage of the competition, with two wild card teams completing the quarter final line up.
The wild cards will be made up of the two teams with the most points that do not automatically qualify, with normal tie breaking format to be used in the event of the teams being tied on points.
The Elite League campaign will begin during the weekend of September 9th and 10th 2017.