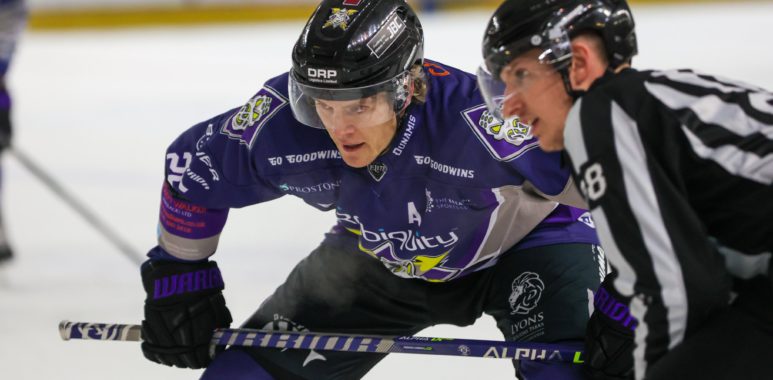 SCOTT SIMMONDS TO RETIRE FROM PROFESSIONAL HOCKEY
Manchester Storm Player Scott Simmonds Retires From Professional Hockey
Manchester, UK (August 9, 2023) – Breaking News – Forward Scott Simmonds is retiring from professional ice hockey at the age of 29. Simmonds, who has played for Storm since the 2019/20 season, will be heading home to take up a full time job in North America.
GM Ryan Finnerty had this to say on Scotts retirement: "Losing a player and more importantly a person like Scott is tough. We were fortunate to have him as long as we did and wish him all the best as he begins the next chapter."
The 'fan favourite' here in Manchester played a total of 197 games for the club, totting up 145 points in the process (49 goals, 96 assists).
Head Coach Matt Ginn had this to say on the popular forwards departure: "Simmer will be a big loss for us. He was a great ambassador for the team both on and off the ice and endeared himself to Storm fans with his hard-nosed play. We'd like to thank Scott, and wish him and his wife Alex all the best in the next phase of their life."
Scott Simmonds had a message for the Storm family: "I want to thank the entire Storm family for such amazing support over the course of the four years that I spent playing in Manchester. It has become a second home for my wife and I and we have met so many great people throughout. Although I will miss being a part of team on the ice, I am excited to watch the product that has been assembled this season and will be following closely. All the best and see you soon, Simmer. "
All at Manchester Storm wish Scott Simmonds all the best in his retirement and his new career in North America.