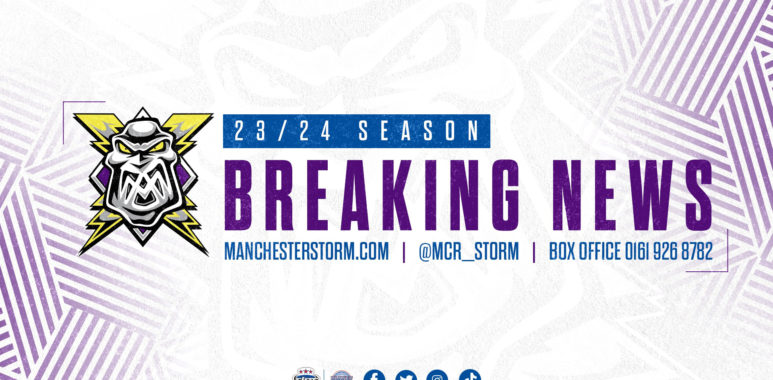 REPLICA JERSEY PRE-ORDERS LIVE 1PM TUESDAY!
PRE-SEASON: Tickets for our pre-season fixtures on Saturday 16th September and Wednesday 20th September are available online HERE, by calling 0161-926-8782 or in person at the Planet Ice Box Office!
Manchester, get ready to pre-order your 23/24 season replica jersey! 
Click HERE to pre-order your jersey!
The official reveal is set for Monday 14th August, but you can get your hands on a jersey early by pre-ordering from Tuesday 8th August at 1PM.
This is your chance to be one of the first to own the new jersey and show your support for the team. The jerseys are available in sizes S, M, L, XL, and XXL.
Pre-order your jersey today and be ready to rep Storm from the start of the season!
The estimated delivery from our supplier Dunamis Sports is 5 weeks.
Click HERE to pre-order your jersey!
PLAYER SPONSORSHIP: If you're interested in sponsoring a Manchester Storm player or member of the coaching staff for the 2023/24 Elite League season, please contact RF@storm-office.com for more information!