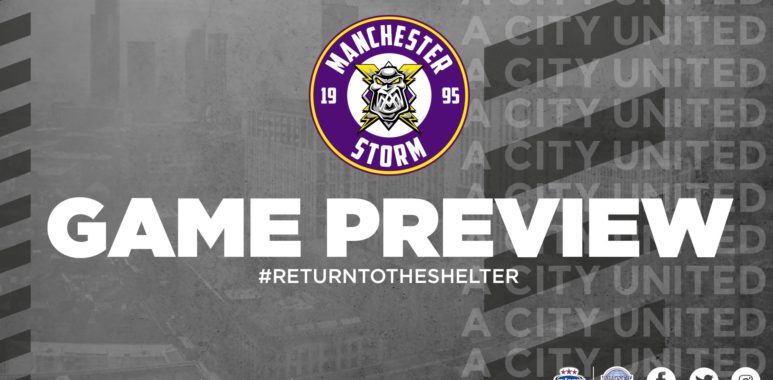 Latest News
Match Previews
PRESEASON PREVIEW: Storm host first home game against Cardiff Devils
Tickets for our fixtures at the 'Storm Shelter' (Planet Ice, Altrincham) are on sale NOW! To purchase tickets online, please visit the official Planet Ice website HERE.
Manchester Storm vs Cardiff Devils – Sunday 19th September @17:30 – Planet Ice Altrincham
Manchester Storm host the Cardiff Devils on home ice this Sunday at 17:30. 
After 19 months with no match nights at the Storm Shelter, Planet Ice Altrincham will open its doors at 16:30 for a 17:30 faceoff.
Head Coach, Ryan Finnerty and manager, Jamie Tunstall have been busy selecting this year's roster ahead of the 2021/22 season. New faces include the likes of blueliners Marc McNulty and Ben Wilson. Forwards include Curtis Hamilton and Liam Morgan, who join from EIHL side Belfast Giants. Imports, Adam Brady, Wade MacLeod and Jared VanWormer are also new to the squad.
Import returnees include Scott Simmonds, Cameron Critchlow and netminder Matt Ginn to name a few. 
British defencemen Ben Solder and Joe Hazeldine join for their debut season with the club following the Elite Series alongside forward, Harry Gulliver.
A notable return is d man, Linden Springer, who returns from retirement. Originally signed to Manchester Storm in 2017, Springer departed for Glasgow Clan after two seasons with the club.
One to watch for Cardiff Devils: Brendan Mikkelson – Brings NHL, DEL, SHL and AHL experience to the team. The Canadian defenceman comes from a big hockey family and is named alternate captain for the 21/22 season.
Read 'What to expect on match nights' here.
View Manchester Storm fixtures for the upcoming 2021/22 season here.
Can't make the game? Get your webcast here.
NEW EIHL RULES
The EIHL has some new rules according to the IIHF rulebook, which will be in place this season.
Read about faceoff procedures here.
Read about the trapezoid zone here.
Storm Sports
Our shop, Storm Sports will be open for all your Storm merchandise. The shop opens an hour before faceoff at 16:30.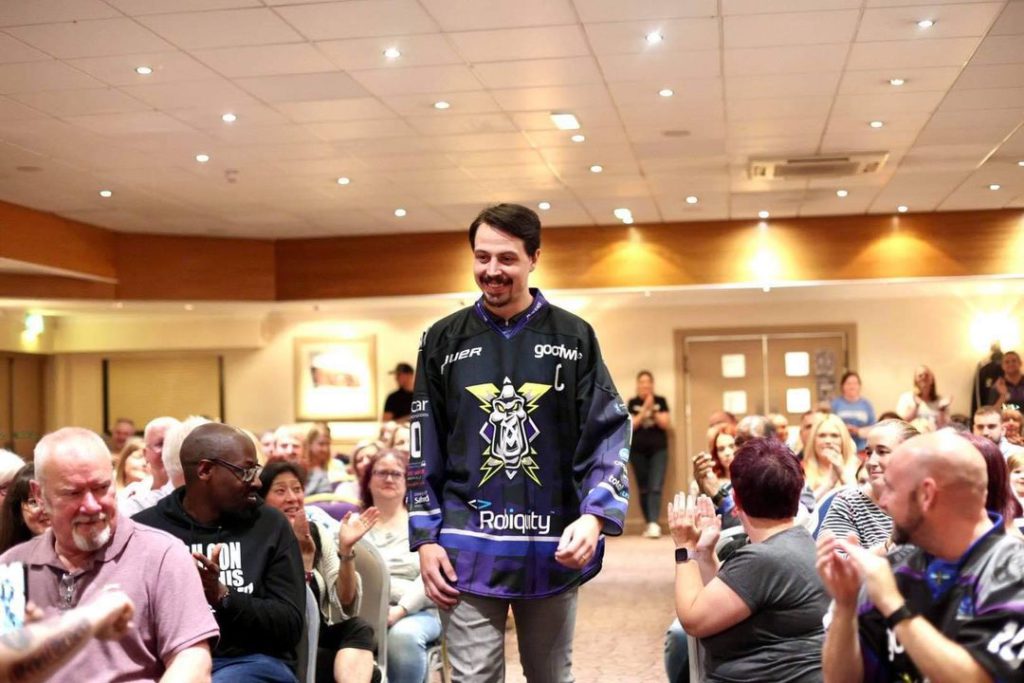 Kit Sponsorship
Manchester Storm are delighted to announce the launch of the official 2021/22 'Kit Sponsorship' grid. You can sponsor one of the team's kits ahead of the new season. Perhaps you would like to sponsor Frankie Melton's skates, or Linden Springer's gloves.
Each kit sponsor will have their name mentioned on the piece of equipment for the duration of the season and you will also receive a signed photo of your chosen player.
Our sponsorship grid is updated every 24-48 hours. Have a look at what's on offer HERE.