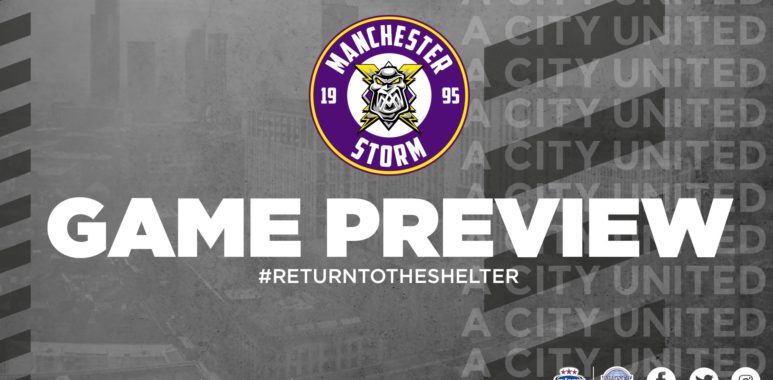 Latest News
Match Previews
PRESEASON PREVIEW: Manchester Storm and Cardiff Devils to play back-to-back games
Tickets for our fixtures at the 'Storm Shelter' (Planet Ice, Altrincham) are on sale NOW! To purchase tickets online, please visit the official Planet Ice website HERE.
Cardiff Devils vs Manchester Storm – Saturday 18th September @19:00 – VIOLA Arena
Manchester Storm have back-to-back games this weekend, as they head to Cardiff to face captain, Mark Richardson and the Devils on Saturday 18th September, before facing each other once more on home ice on Sunday 19th.
British defenceman Zach Sullivan will be back in Manchester's lineup following a stint with the Devils' CHL games against Lausanne and Mannheim.
With some familiar faces re-signing to the Devils, Head Coach, Jarrod Skalde and the management team have acquired some new players ahead of the 2021/22 season. Defenceman Brendan Mikkelson brings NHL, AHL and SHL experience, Mark Register also new to the EIHL this season. Forwards to the lineup include Trevor Cox, Brodie Reid, Justin Crandall and Brodie Dupont. A changeup in the netminding squad sees two import goalies, with Mac Caruth and Taran Kozun between the pipes.
Ben Davies signs from Guildford Flames, whilst long time Steelers player, Ben O'Connor swaps orange jerseys for red.
Tickets for Saturday's game are available here. Doors open at 18:00 for a 19:00 faceoff.
The webcast is available for you to watch from home here.
If you are travelling to Saturday's game, please be aware of the Covid-19 safety measures in place at the Viola Arena. Read the information for match nights here.
One to watch: Brodie Dupont – Brings AHL and DEL experience to the roster. Last season in Denmark, Dupont tallied 43 points in 41 games.