Patrick Clements On the Road To Recovery
For those of you who are regular visitors to SilverBlades Altrincham, Patrick Clements, the Food & Beverage Manager, will have become a well-known face to you all. Hailing from the USA originally, Patrick found himself settled in Altrincham and working for Silverblades, where he has become a firm favourite of both his fellow employees, but also all the management, players, fans of the Storm & also customers who walk through the doors to skate at the rink. EVERYONE knows Patrick for his legendary hat that is rarely off his head & his larger than life personality.
Just before Christmas, Patrick fell ill very suddenly, and found himself in a coma battling serious illness. All of us involved with the Storm and the company overall were deeply worried, as were all the people who walk through our doors each week, which again is a sign of just how popular Patrick is. THANKFULLY, Patrick fought back, came out of his coma, and over the past couple of weeks has made huge strides in getting healthy again. He still has a long road to full recovery, but all of us at the Storm, and of course all the staff within Silverblades, have him at the forefront of our minds in his fight to get fully fit again.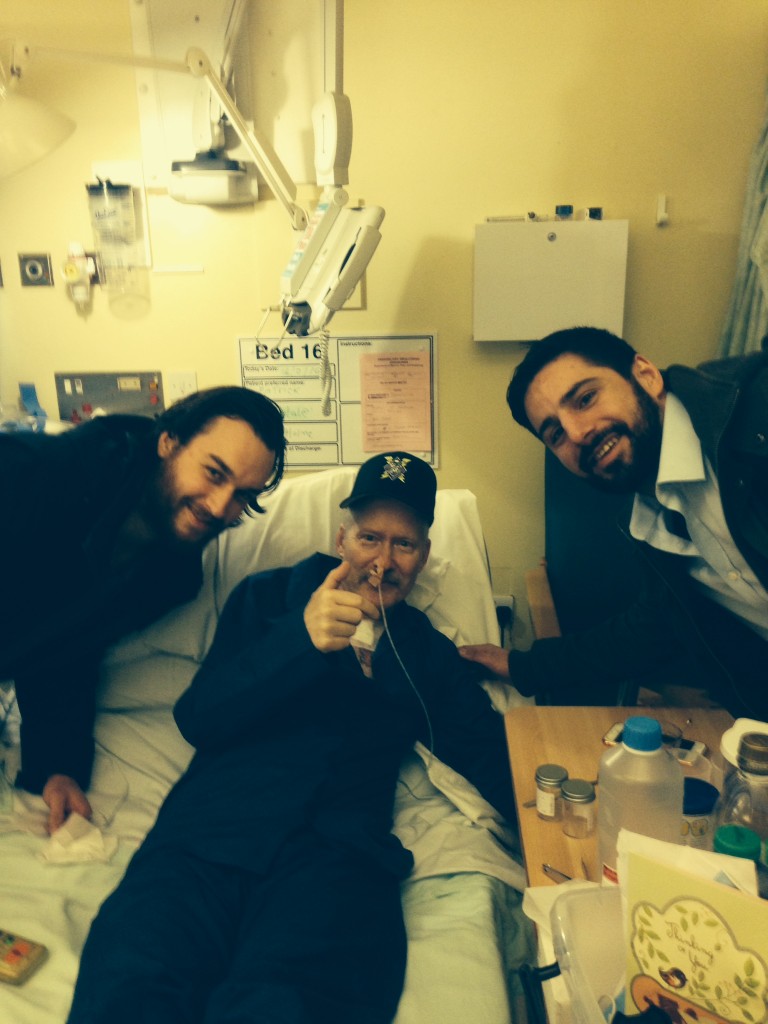 Player-Coach, Omar Pacha, and puck stopper, Zane Kalemba, went to Wythenshawe Hospital earlier today to surprise Patrick & wish him well. Pacha had the following to say, "When the guys all heard about Patrick falling ill, we were all worried for him. He is a really popular figure around the rink, superb with fans of the Storm and all the customers who come into the rink here on a daily basis. To hear that he was making such huge strides back to good health was amazing, so Zane and I jumped in the car today to go try brighten up his day. I might also have mentioned my recent goal scoring burst too, but don't think he believed me!!! All of us at the Storm wish Patrick well in his continued fight for full health."