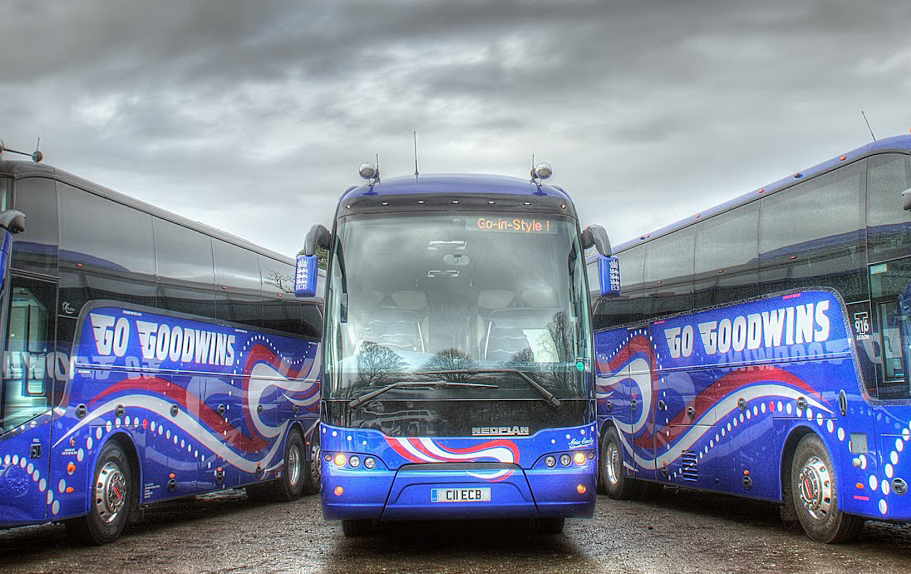 Go Goodwins & The Storm on the road!
NEXT HOME GAME: The Go Goodwins Manchester Storm face the Fife Flyers at the Storm Shelter on Sunday, 6th March (5pm face-off). Tickets can be purchased online by clicking here, calling the box office on 0161 926 8782 or direct at the box office.
It's been almost 6 months now since the 99 bus route got a flare of colour, when our fantastic sponsors Go Goodwins, launched their Manchester Storm branded PURPLE bus to the busy Greater Manchester route!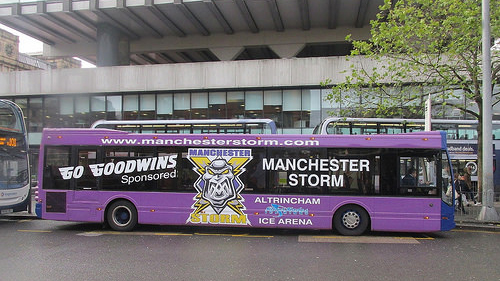 Route 99, which goes from Manchester's Piccadilly Gardens to Sale via Fallowfield, Northenden, Baguley, & Brooklands is one of the most heavily used routes in all of Greater Manchester – and is a perfect route for the Storm to help promote the team!
Over the past few months we've had countless tweets and Facebook messages sent in with pictures of this fantastic advertisement for your Storm, with some people only discovering that the Storm had returned upon seeing the purple bus!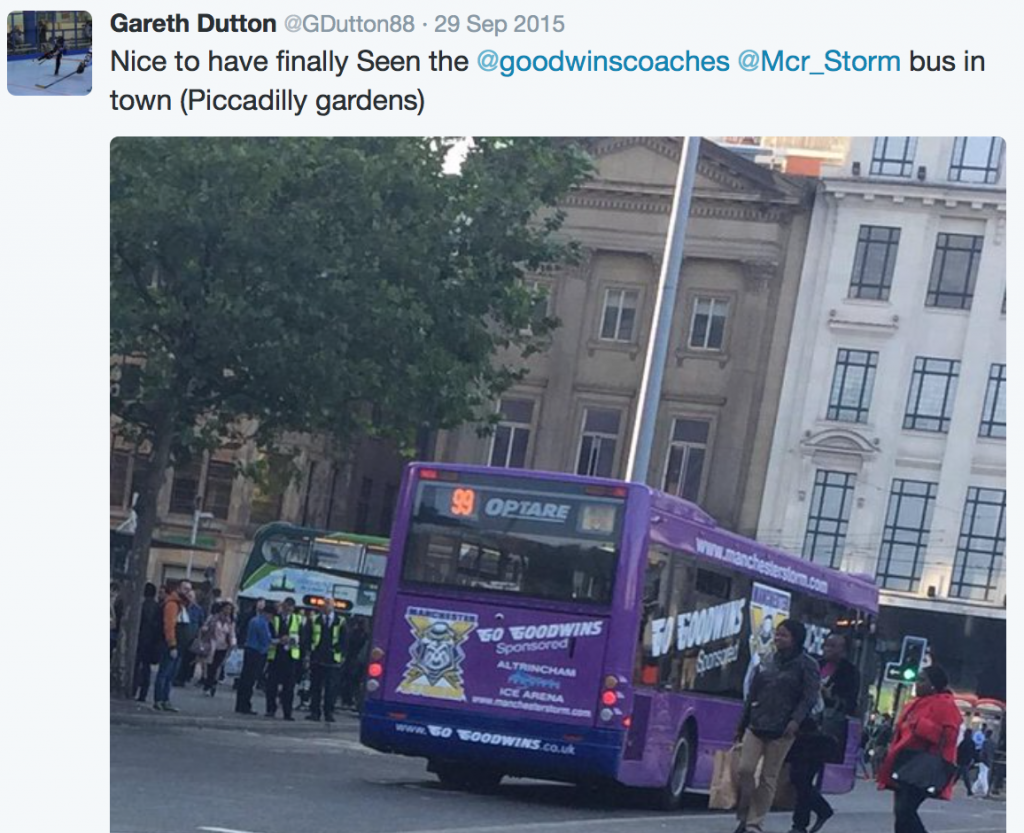 On occasion the bus has also been used on other routes as well, further increasing the Storm's visibility!
This isn't the first time however, that Go Goodwins have gone above & beyond for the club, as during the original era of the Storm, Go Goodwins were once again the official team coach suppliers, and had a very special coach painted in Storm colours back then too!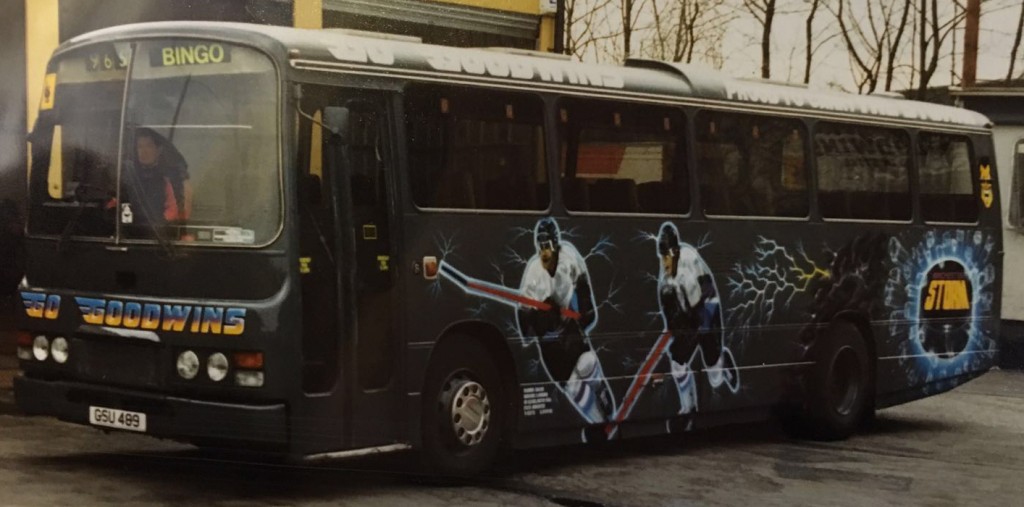 Things have come a long way since then though, and the team now travel in absolute comfort & style on-board one of the firms many luxurious coaches!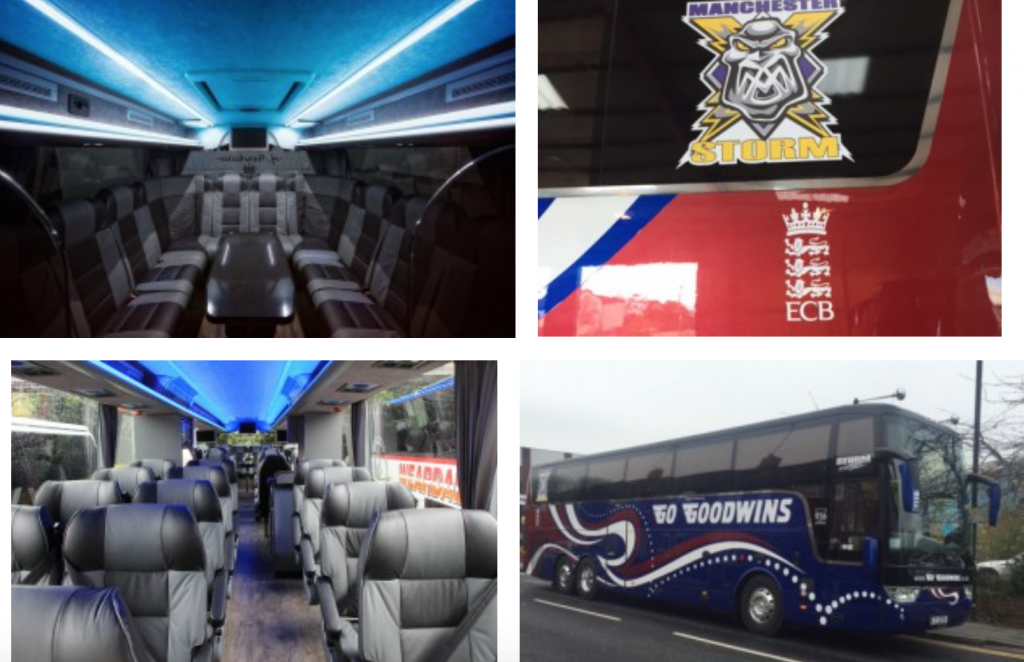 It's not just the team who travel in luxury, as Go Goodwins have also organised numerous Stormforce away trips, along with a Scotland doubleheader weekend that saw over 150 fans head north. The fans after the weekend were clearly happy with the excellent service provided by our main sponsors: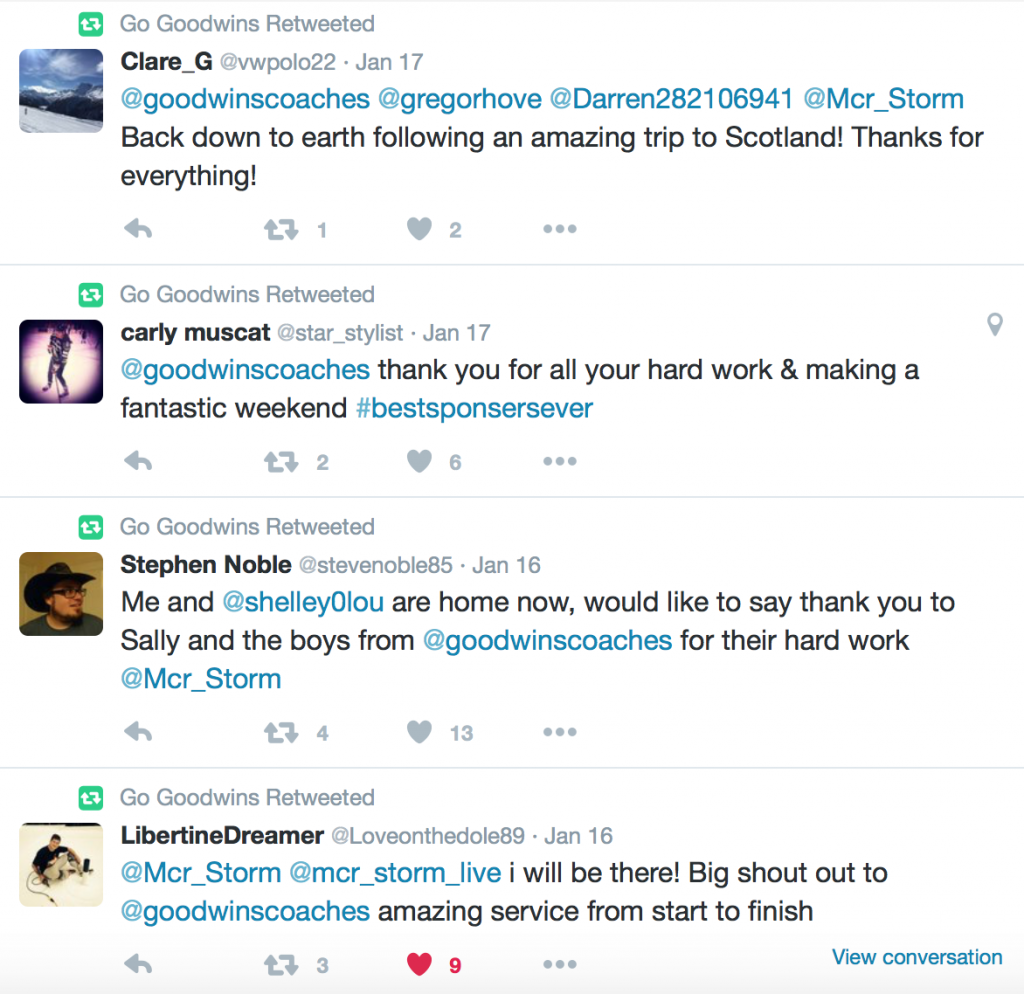 It's easy to understand then why Go Goodwin's are considered such superb sponsors right across the EIHL. So remember, if you ever need to organise a coach, whatever you do, make sure to go in style, make sure you go with Go Goodwins!