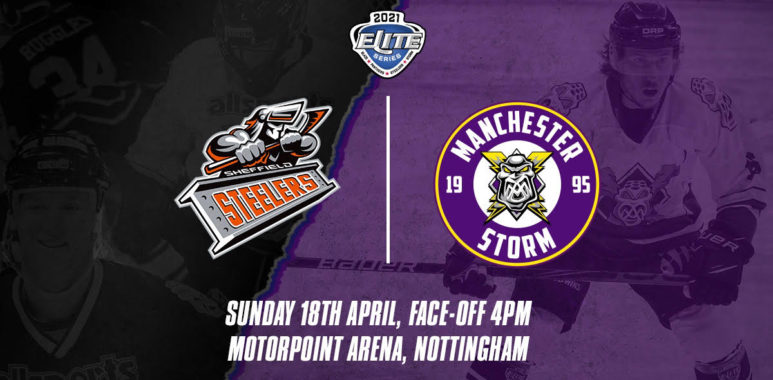 MATCH PREVIEW | Back to Back games for Storm against Steelers and Panthers!
Sheffield Steelers v Manchester Storm 18th April @ 16:00
Manchester Storm play 'hosts' Sheffield Steelers for an earlier 4pm faceoff on Sunday 18th April.
The Storm currently sit in the middle of the Elite Series table with seven points and hope to pick up some crucial points, before facing the Nottingham Panthers on Monday 19th April.
The last time Storm met Steelers was a ten goal thriller, with goals from: Simmonds, Lundell Noer, Ehrhardt and Peacock.
Buy the webcast HERE!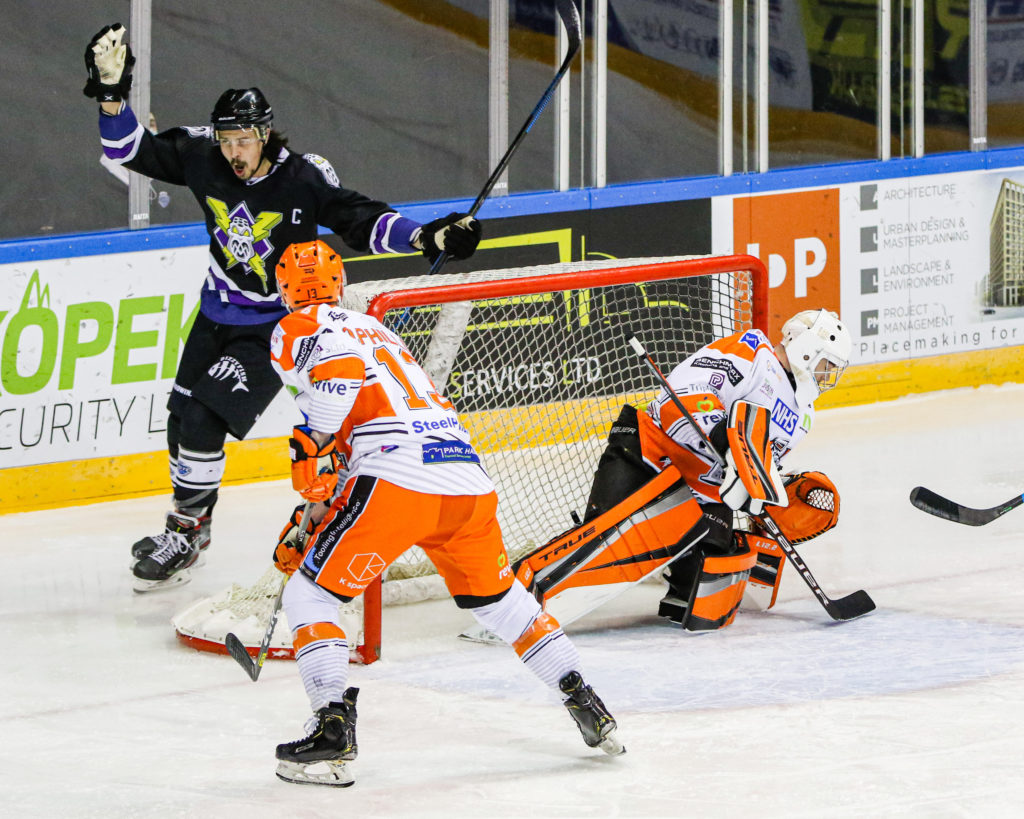 Stats
Storm stats: Scott Simmonds leads points and assists for the Manchester Storm, with 10 points in total.
Jacob Lundell Noer has won 56 faceoffs in 102.
Ciaran Long is the leader for goals, scoring five and assisting three.
Steelers stats: Also in the top ten on the leaderboard, Tanner Eberle, Liam Kirk, Sondre Olden and Robert Dowd are the ones to watch for the Sheffield Steelers.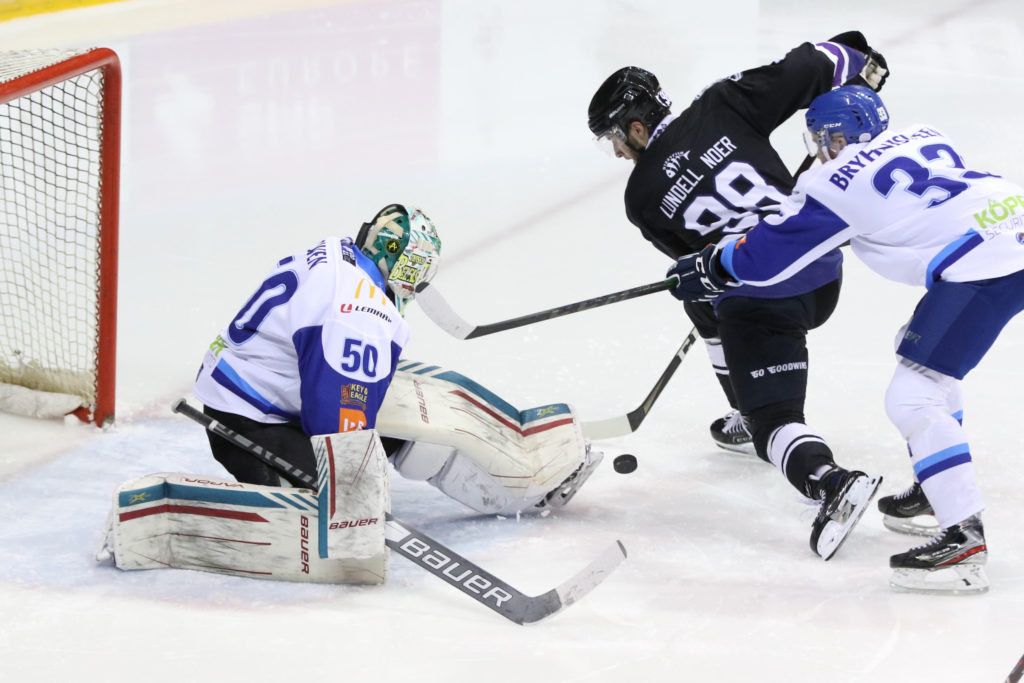 Kit sponsorship
From skates, to sticks, you can sponsor a players kit for the remainder of the #2021EliteSeries! Take a look at what's still available here.
Merchandise
Check out the latest Storm Elite Series merchandise via Storm Sports. There is plenty to choose from, from bottle openers and pucks, to clothing and glasses.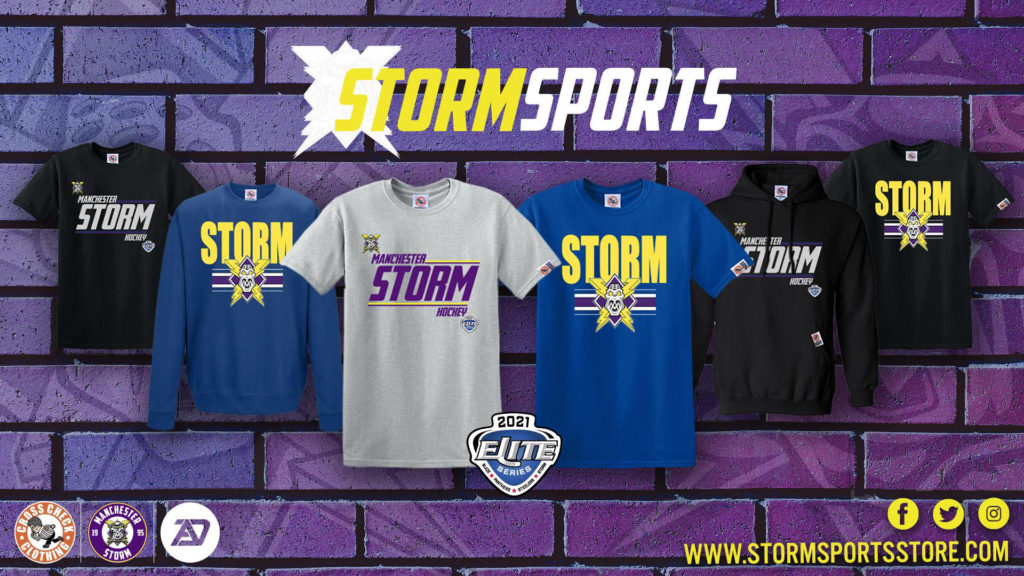 EIHL Raffle
Enter the special 50/50 raffle to win an EIHL jackpot for just £1 a ticket! This raffle runs for 33 days in total and will be the BIGGEST cash giveaway of the series. Your last chance will be 3rd May.
GAME WORN JERSEY RAFFLE & DAILY 50/50
Enter our game day raffle for just £1 per ticket for a chance to win one of our amazing retro themed Manchester Storm jerseys from the #2021EliteSeries. Tickets can be found HERE!Alongside the Elite Leagues jackpot 50/50 raffle, there is also the opportunity to win a cash prize during our daily 50/50 raffle! Over £10,000 has been shared between the winners so far! Tickets can be purchased HERE!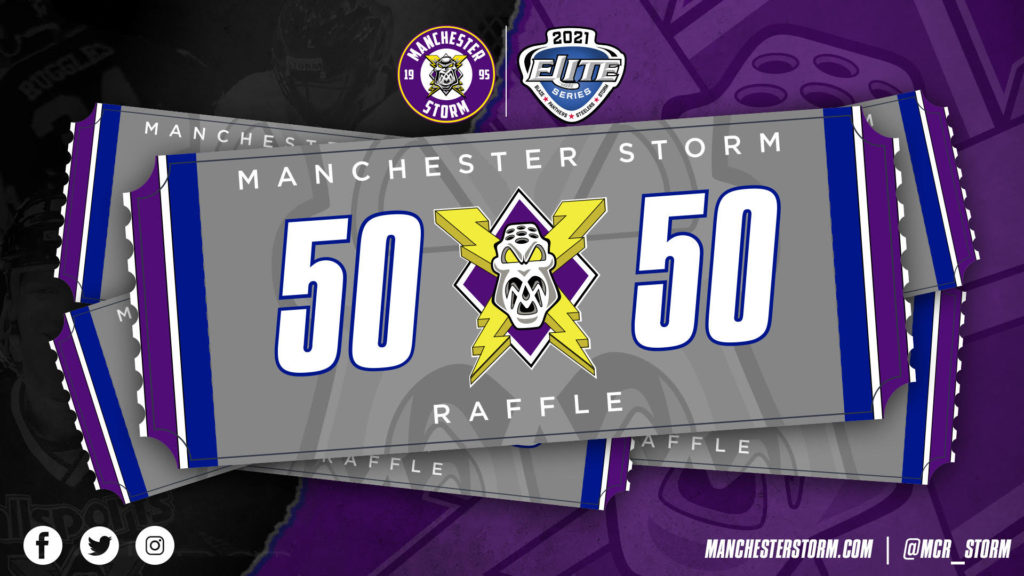 ELITE SERIES: Manchester Storm have back to back games against Sheffield Steelers and Nottingham Panthers at Motorpoint Arena Nottingham. Buy the webcasts HERE! Faceoff 16:00 18th April and 19:00 19th April.