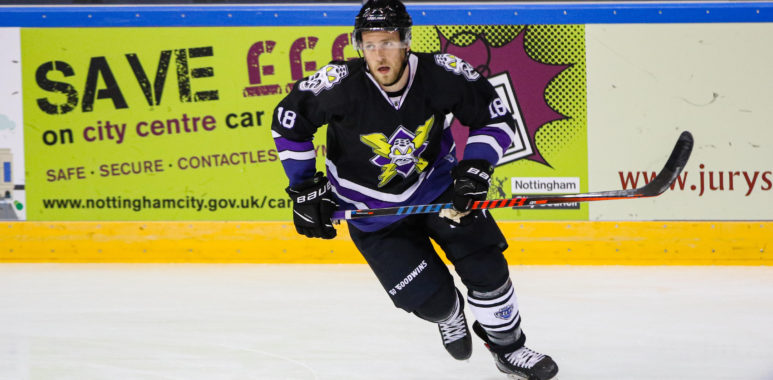 Elite series
Latest News
Match Previews
MATCH REPORT | Storm out-shoot Blaze but can't get the win in 7 goal thriller!
First period
Storm battled hard for some crucial points against Coventry Blaze on their third meet of the 2021 Elite Series.
British netminder, Sam Gospel got the start in net for Storm, against Owen for the Blaze.
Storm had a strong start, but it was Blaze who were first on the board via a turnover in Storm's zone by Hammond, assisted by Keck at 03:55.
A shot by Shudra somehow found its way in the net for Blaze, as the puck bobbled in, assisted by Krogdahl after review at 08:58.
Despite strong plays from Storm throughout, and two powerplays, they were unable to pull one back.
Second period
Storm came out hard, a shot from Lundell Noer on the post of Owen almost sealed their first goal under a minute in.
They held their own short handed moments later, when Lake received a slashing penalty at 20:42.
Determined, Lundell Noer sealed Storm's first goal on the powerplay when Lakkonen was called for holding (26:23) via a rebound, assisted by Klavestad at 28:12.
Blaze took a two goal lead once more when Long received a penalty for holding (32:54) and Batch for tripping (34:32). Keck was quick to a loose puck on a scramble around Gospels net, assisted by Bryhnisveen at 34:54.
There was 40 seconds of delayed penalty for Storm, with an extra man on the ice, Duggan with a slashing penalty at 39:20.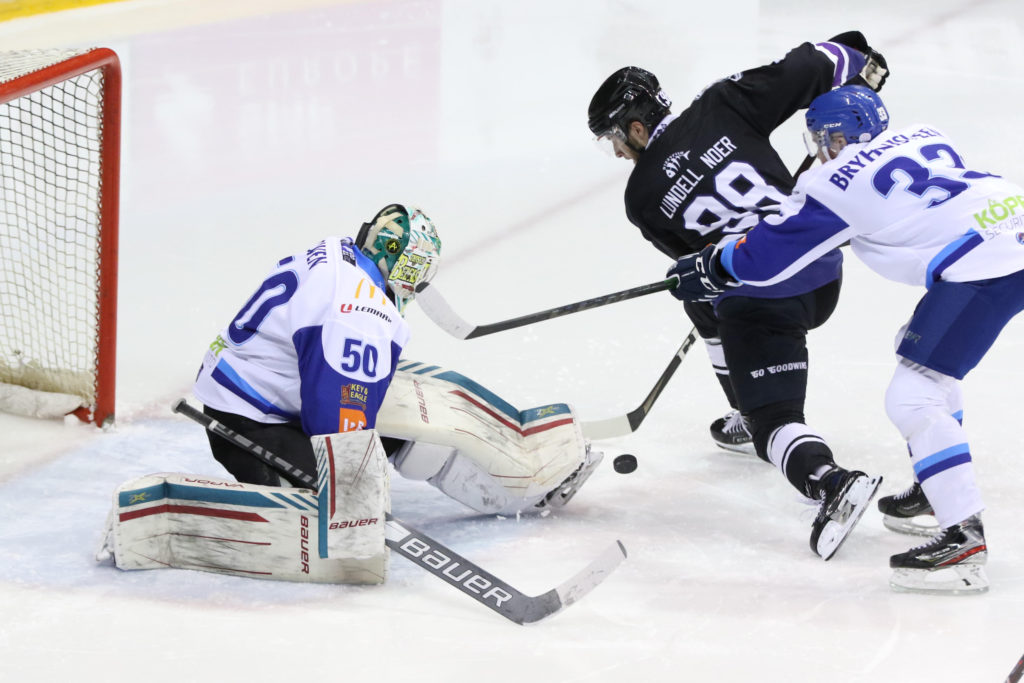 Third period
With all to play for in the third, Storm started on the powerplay.
Despite delays to the game due to an injured linesman, the tempo was set. Gospel was impressive between the pipes, when he denied shot after shot from Shudra and Keck.
Blaze took the three goal lead when Duggan pulled the trigger, sending the puck home, assisted by Antonov at 48:55.
Ehrhardt closed the gap scoring through traffic on the powerplay at 50:06, assisted by Fawcett, when Krogdahl was sitting a penalty for tripping (49:18)
Storm continued to add pressure throughout. With two goals needed, Gospel was pulled with two minutes to go and a timeout called.
Fortier scored with the extra man on the ice, through traffic assisted by Simmonds at 58:48.
Despite all attempts in the final few minutes from Storm, it was Owen who really stood out for the Blaze, stealing any chances of a tied game.
STATS:

Shots: Manchester 86, Coventry 37
Shots on goal: Manchester 56, Coventry 22
Face-offs won: Manchester 39, Coventry 21

ELITE SERIES: Manchester Storm take on the Sheffield Steelers at Motorpoint Arena Nottingham this Sunday in Elite Series action! Buy the webcast HERE! Face-off is 16:00 18th April.