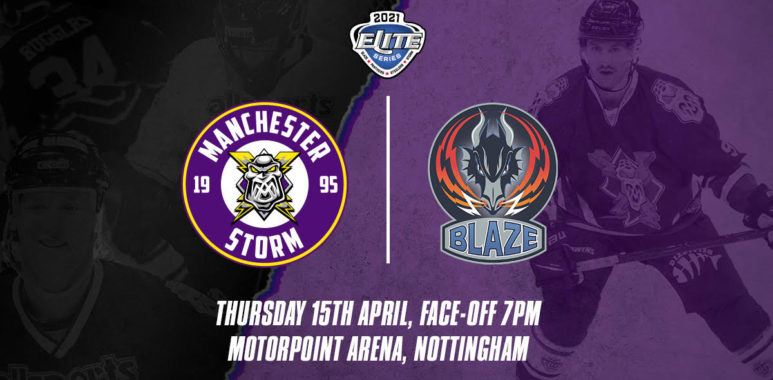 Elite series
Latest News
Match Previews
MATCH PREVIEW | Manchester look to close gap at top of Elite Series table tonight!
ELITE SERIES | Manchester Storm face Coventry Blaze tonight (Thursday April 15th) at 19:00. Buy the webcast HERE!

Wednesday's midweek clash against Nottingham Panthers saw Storm take a point when both sides went into overtime tied 3-3. Nottingham walking away eventual winners.
Norwegian Defenceman, Andreas Klavestad also made his return to action and impressed, after being day to day with a minor injury.
Storm goals came from Simmonds, Gran and Fortier.
Read the report here.
Manchester Storm v Coventry Blaze Thursday 15th April @ 19:00
Tonight sees the third meeting between both the Manchester Storm and the Coventry Blaze.
The last two matches were close matchups, both teams heading into overtime, and Storm closing in on the win both times.
The Storm look to take more crucial points in the Elite Series race and make it three wins from three against the Blaze.

If the Storm manage to take maximum points from tonight, it will see us pull within 1 point of leaders Sheffield Steelers, who currently sit in 1st place on 10 points.

TEAM NEWS: Edge Tech sponsored #30 Sam Gospel will get his first #2021EliteSeries start in goal this evening!
Stats
Scott Simmonds sits in the top ten players of the Elite Series table with nine points.
Ciaran Long also remains in the top ten players of the table, with five goals and three assists.
Tristan Keck and former Storm player, Mike Hammond are the ones to watch for Coventry Blaze, with a total of 19 points on the table.
Kit sponsorship
From skates, to sticks, you can sponsor a players kit for the remainder of the #2021EliteSeries! Take a look at what's still available here.
Merchandise
Grab something new from the Manchester Storm Sports Store today!
From bottle openers, custom pucks and accessories by Pucking Mad, to our retro range by Cross Check Clothing and more, check out the Storm Elite Series merchandise via Storm Sports.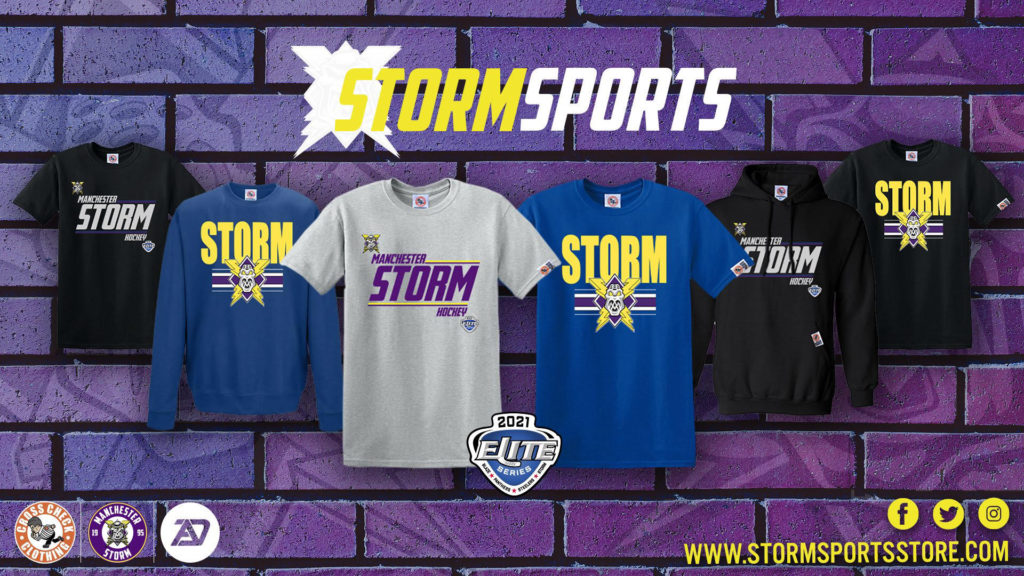 EIHL Raffle
Enter the special 50/50 raffle to win an EIHL jackpot for just £1 a ticket! This raffle runs for 33 days in total and will be the BIGGEST cash giveaway of the series. Your last chance will be 3rd May.
GAME WORN JERSEY RAFFLE & DAILY 50/50
Enter our game day raffle for just £1 per ticket for a chance to win one of our amazing retro themed Manchester Storm jerseys from the #2021EliteSeries. Tickets can be found HERE!
Alongside the Elite Leagues jackpot 50/50 raffle, there is also the opportunity to win a cash prize during our daily 50/50 raffle! Over £10,000 has been shared between the winners so far! Tickets can be purchased HERE!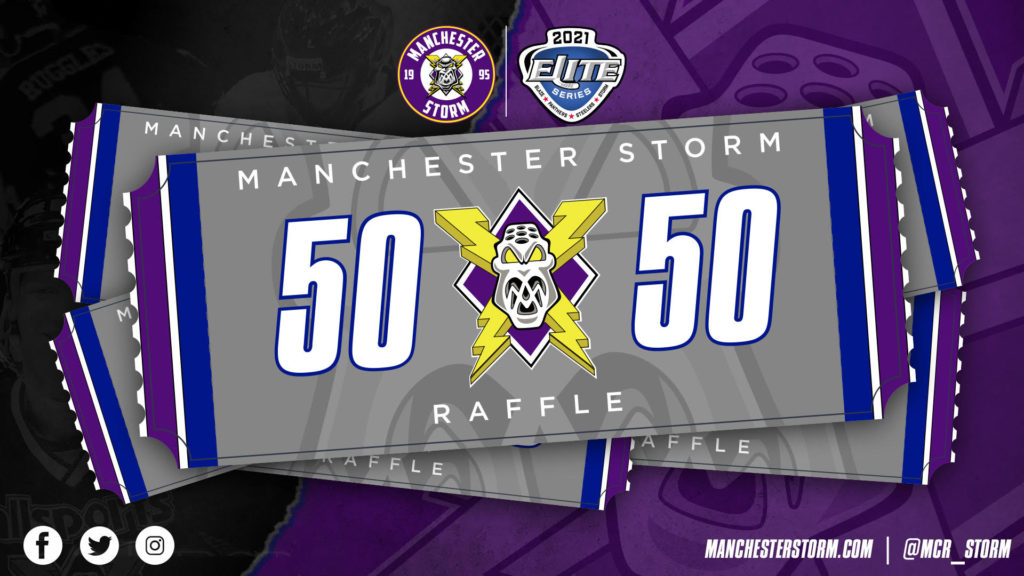 ELITE SERIES | Manchester Storm face Coventry Blaze tonight (Thursday April 15th) at 19:00. Buy the webcast HERE!