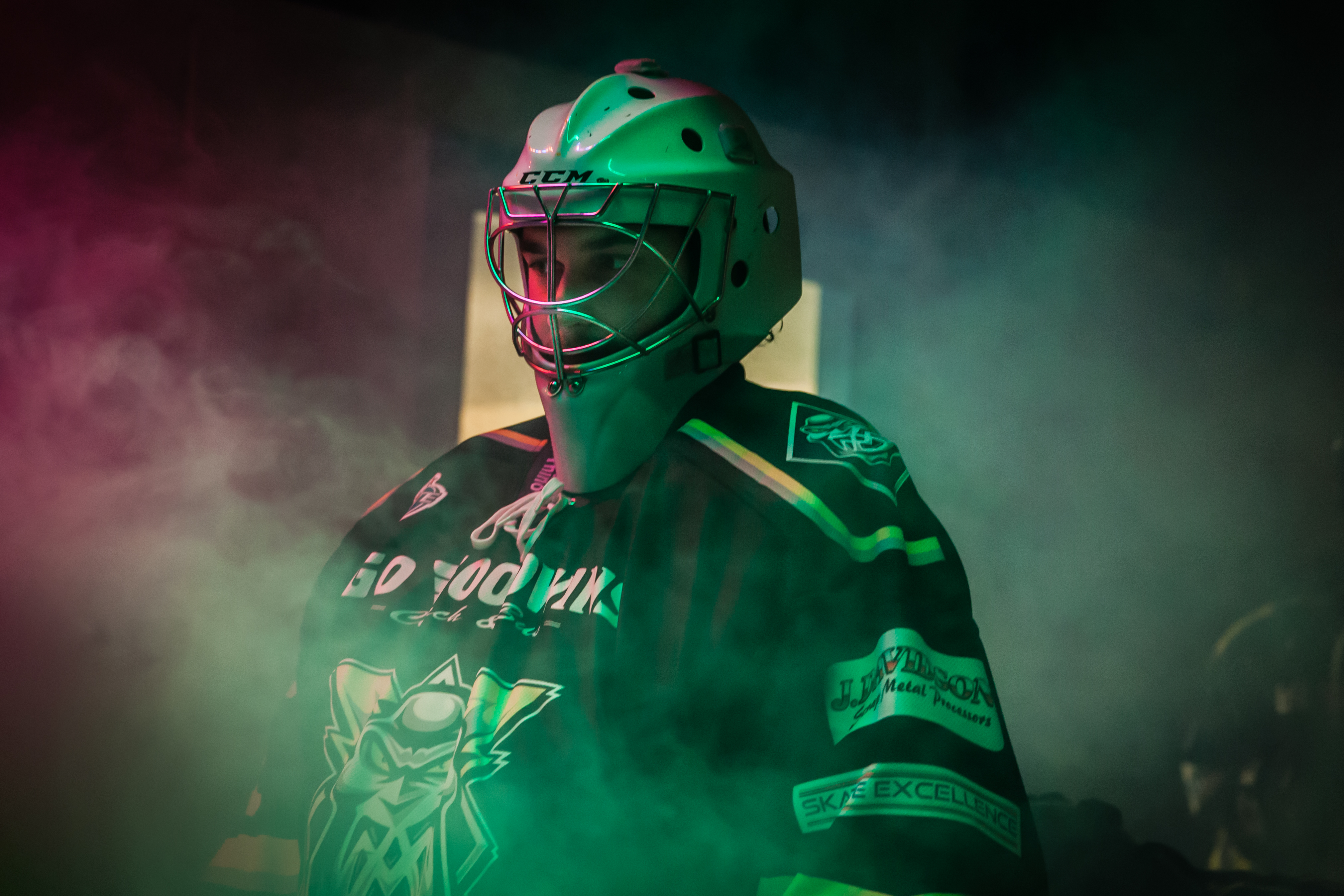 SEASON TICKETS: The Go Goodwin's sponsored Manchester Storm are pleased to announce that season tickets for the 2016/17 Elite Ice Hockey League season are now available to purchase. Season Tickets can be ordered online or by calling the box office on 0161 926 8782, or in person at the box office!
With today's announcement on the arrival of Mike Clemente to the Manchester Storm, it means we bid farewell to last season's puck stopper, Zane Kalemba.
Zane became a firm fan favourite with the Storm fan base very quickly, with not just his play, but also his excellent approach to the fans and community here in Manchester during the Storm's first season back as a club.
Coach, Omar Pacha, had the following to say about Kalemba and the impact he had on the club last season, "Firstly, Zaner is an outstanding human being & a superb team mate. I loved everything he brought to the table for us. I've spoken with Zane recently and he is exploring new opportunities possibly away from playing, but remaining within the game, and I wish him all the best with those future endeavours. He gave me an excellent reference on his successor between the pipes, Mike Clemente, which was excellent for me to hear too."
Storm GM, Neil Russell, was also full of praise for Kalemba, "I just want to echo Omar's comments, being a starting goalie for a team assembled so quickly like we were last season, is no easy task, but Zaner's attitude was always top drawer. He's a gentleman, and what any GM would describe as low maintenance. He came to work every day and gave of his best, and was always one of the first guys to volunteer for school visits or community work. The time he gave to the fans was always immense, he had time for everyone & anyone. Zaner is exploring possible opportunities that have presented themselves to him away from playing full time, and I have no doubt that wherever he ends up & whatever he ends up doing, he will be a roaring success.
Everyone connected with the Storm wishes Zane all the best with his future career! #KalembaDecides