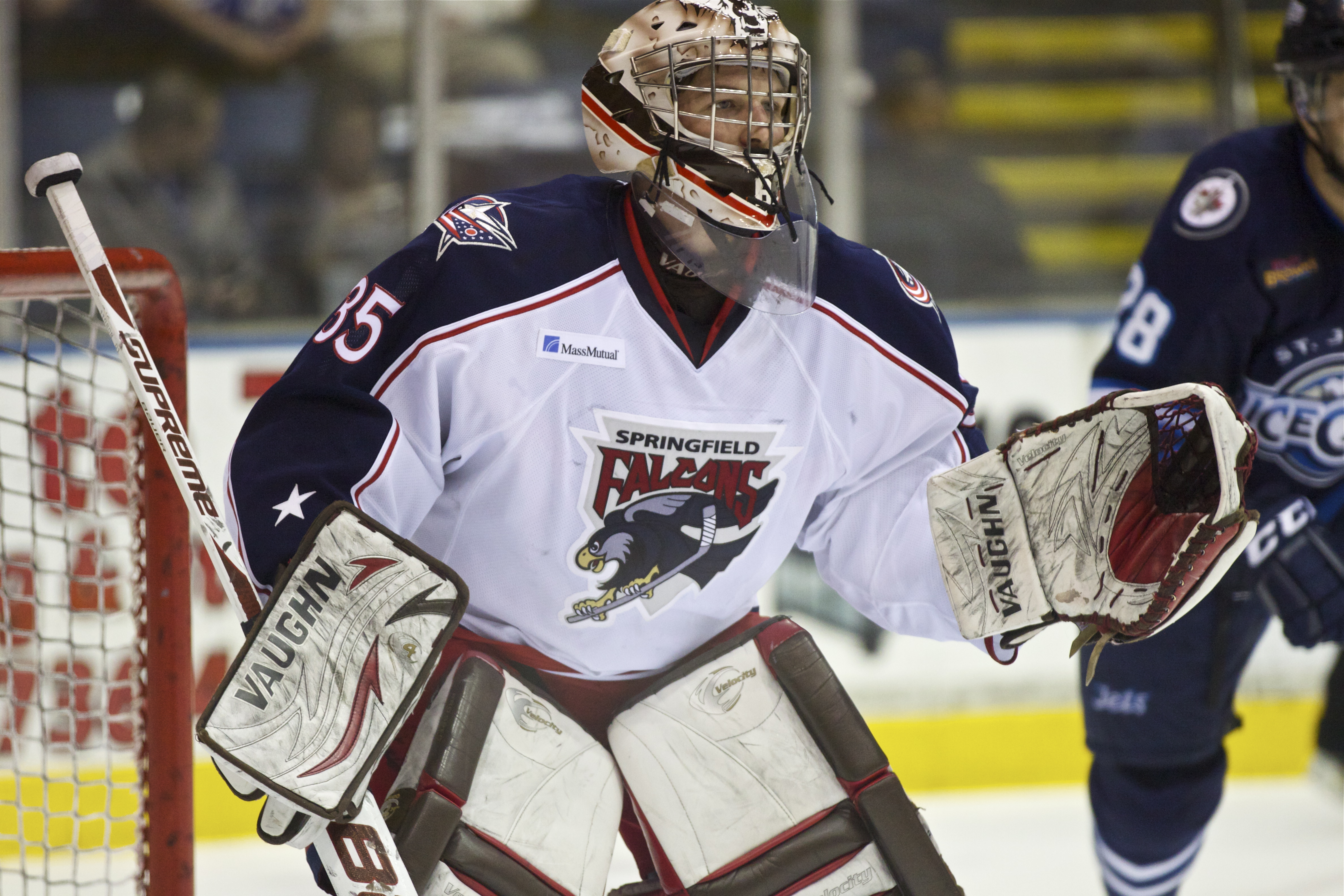 SEASON TICKETS: The Go Goodwin's sponsored Manchester Storm are pleased to announce that season tickets for the 2016/17 Elite Ice Hockey League season are now available to purchase. Season Tickets can be ordered online or by calling the box office on 0161 926 8782, or in person at the box office.
The Manchester Storm are delighted to welcome American goalie, Mike Clemente, to the club for the 2016/2017 season! The 26 year old, 6"2 goalie, has previously played in the AHL, ECHL, NCAA with Brown University which is one of the top programmes, and more recently he spent last season in Denmark.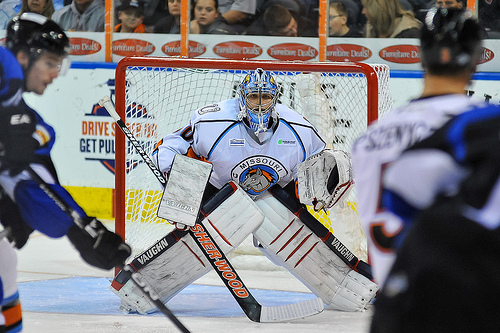 Coach Omar Pacha was delighted with the capture of Clemente ahead of the new season, "Mike was someone that flashed up on my radar recently, and I am delighted to have secured his services. Goaltending is such an important position, so we took our time in doing research on Mike, and I'm very happy with all the references I received back on him. He is a really big body and covers the net, he moves well, is really agile, challenges the shooters, and comes highly recommended to us by many former coaches of his & players who have played against him. I'm delighted Mike will be between the pipes for us this upcoming season!"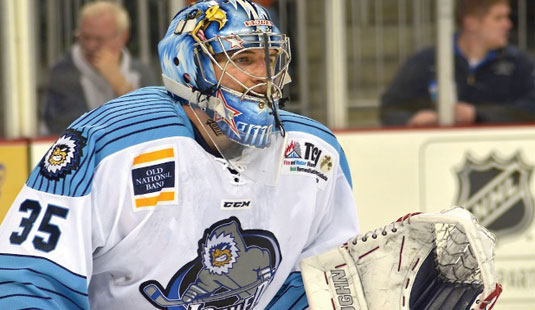 Storm GM, Neil Russell, was equally as delighted with the capture of Clemente for 16/17 season, "This is such an important signing for us. Good goaltending is key, and we are very confident that we've found our guy to stand tall between the pipes for us throughout all of next season. Mike is super excited to get over here to Manchester, pull on the Storm jersey & help our team win. He is also really excited about helping the Storm continue in our off ice growth too, which was a big selling point to both Pach and myself too.
AUDIO: Hear from Clemente as he speaks to Seth Bennett about joining the Storm!
https://soundcloud.com/user-881009593/michael-clemente-ready-for-storm-challenge/s-BGU5e
Audio: Hear from Coach Pacha as he talks to Seth Bennett about the Storms newest goalie!
https://soundcloud.com/user-881009593/pacha-clemente-gives-us-size-in-goal/s-TEF5m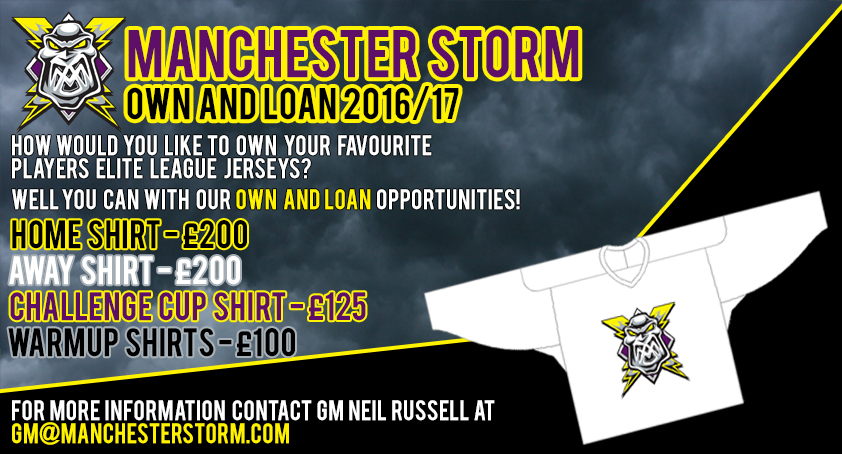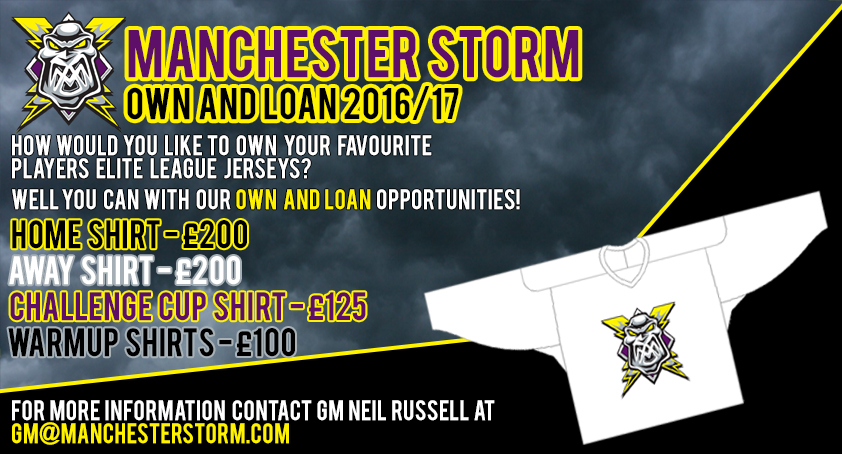 OWN & LOAN: If you would like to Own & Loan Mike Clemente's 2016/2017 jerseys, please get in contact with Storm GM, Neil Russell, immediately! (gm@manchesterstorm.com). The jerseys that are available are as follows; Home League, Away League, Challenge Cup, and both home & away warm up jerseys! First come, first served!