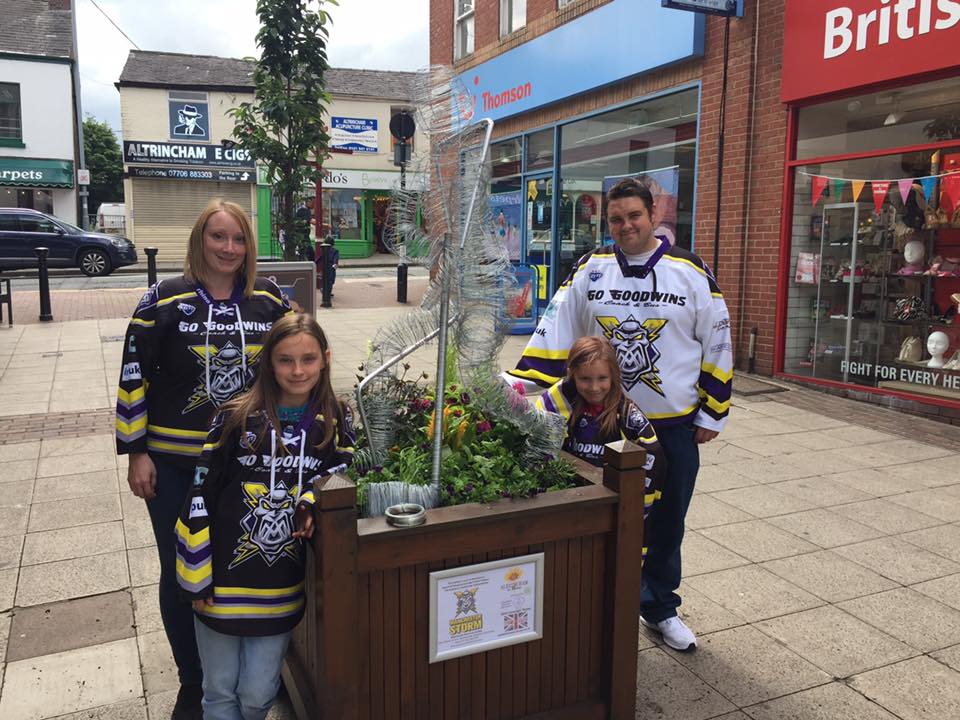 Storm reveal their planter to Altrincham!
SEASON TICKETS: The Go Goodwin's sponsored Manchester Storm are pleased to announce that season tickets for the 2016/17 Elite Ice Hockey League season are now available to purchase. Season Tickets can be ordered online or by calling the box office on 0161 926 8782, or in person at the box office!
Your Go Goodwins Manchester Storm are thrilled to reveal their final design for the community planter they took custodianship of early in the off-season!
Designed by Julie Thorpe & family, the wire hockey player is designed to celebrate the rich hockey heritage that Altrincham and Greater Manchester has. It is also part of Alty in Blooms theme, "Best of British", as it's 80 years since Great Britain's only gold medal in ice hockey at the Olympics, won in 1936.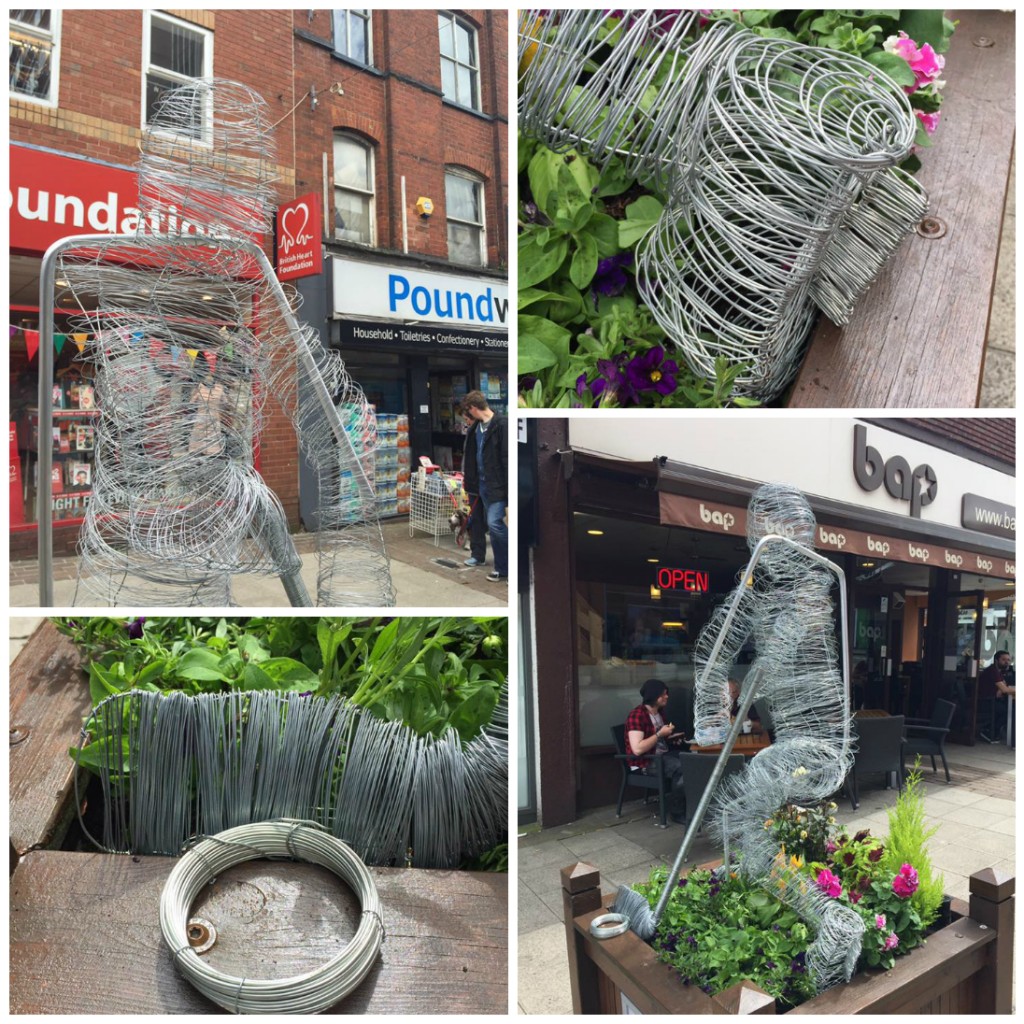 Located on the bustling main high street, George Street, the planter, will be decorated twice a year in Storm colours to help promote the team and the sport of Ice Hockey in the local community.
There has already been plenty of talk about the planter in the local community, with plenty of people coming over during the installation to ask questions about the Storm, Ice Hockey, and how good it was to see the team out in the community.
If you're in Altrincham, be sure to send us your selfies with the planter via our Twitter or Snapchat!
Since early 2016, the Storm have teamed up with Our Altrincham, the voluntary not-for-profit community group, who focuses on environmental improvement & regeneration throughout the town of Altrincham, where the Manchester Storm are currently based. For more information please click HERE.