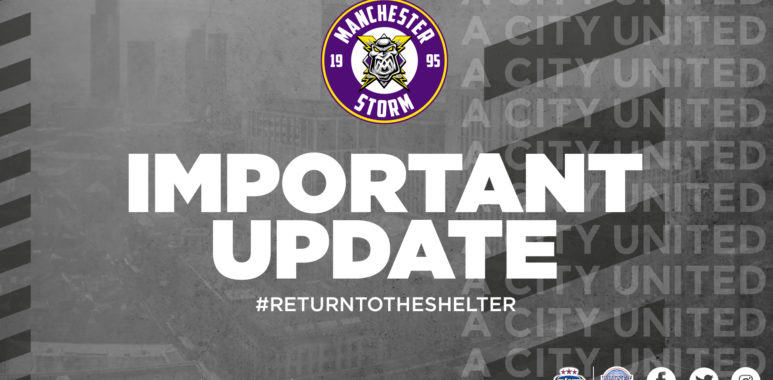 UPDATE | GUILDFORD REMAIN IN COVID PROTOCOL, MANCHESTER LOOK AT ALTERNATE FESTIVE FIXTURES
The Guildford Flames are to remain in the Elite League's COVID-19 for a further week, thus ruling them out of additional games immediately after Christmas. The following games are therefore unfortunately postponed:
– 26.12 Manchester Storm vs. Guildford Flames (Game 101)
– 27.12 Guildford Flames vs. Manchester Storm (Game 105)
Fans should check home team websites for details concerning tickets that have already been purchased.
The EIHL is currently working on alternative fixtures for Manchester during this period, so please stay tuned for further information shortly. Guildford are expected to exit COVID-19 protocol in time for their fixture vs. Belfast on 29 December.