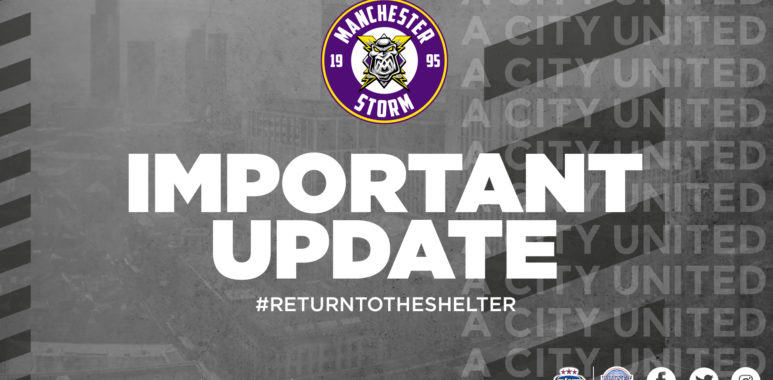 UPDATE | Blaze heading into Cardiff tonight; Storm not to travel as precaution
Blaze heading into Cardiff tonight; Storm not to travel as precaution 
As a precautionary measure, the Manchester Storm will not travel to Cardiff for tonight's scheduled game against the Devils. The team is not placed in COVID-19 protocol and further updates will follow.

The Coventry Blaze have instead agreed to travel to Cardiff today, and will face the Devils at 7.30pm at Ice Arena Wales.

This means that one of the games scheduled against the Coventry Blaze later in the season (in March or April) will be dropped and the game against Manchester Storm will be re-scheduled. 

This game tonight does not replace the game scheduled for December 27th, which will be played behind closed doors.  

The EIHL and Devils would like to thank the Blaze organisation for their cooperation in making this fixture possible tonight.