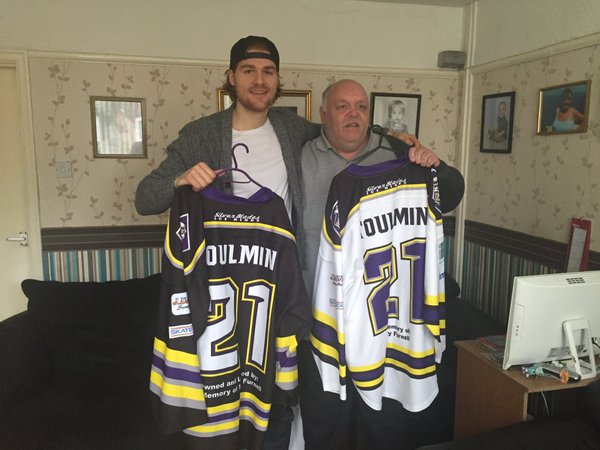 On Tuesday morning, Grant Toulmin of your Go Goodwin's Manchester Storm, headed out in his Storm Car to make a very special delivery to one of his biggest fans.
As many of the Storm fans know, Toulmin has been signed by the Sydney Ice Dogs of the Australian Ice Hockey League, and with their league starting in the coming weeks, Toulmin will be leaving this morning to go back to Canada to have some family time before jetting off "Down Under".
However, due to him leaving this morning it meant he would miss the Storms "Own and Loan presentation" evening. Being the person Toulmin is, he asked Storm GM Neil Russell if he could hand deliver his jerseys to John Daly, who had sponsored both of his jerseys for the season with a very special message on the back of it for his late mother.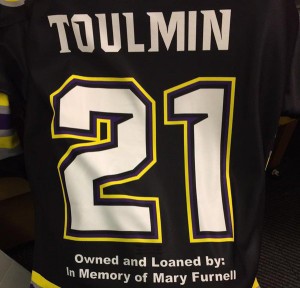 We hope you enjoyed Grant coming to see you, John!