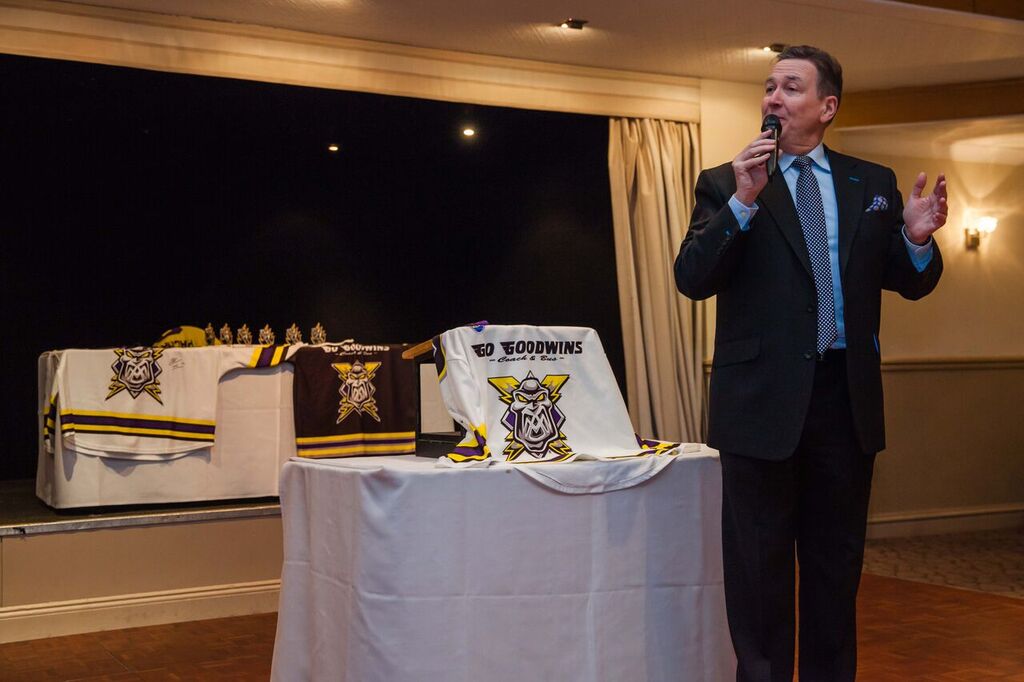 Smiles and tears at the End of Season Awards 2016
There were plenty of smiles, tears, and stories at a packed Cresta Court on Tuesday evening, as over 150 Storm fans gathered to celebrate the end of the Storms 2015/16 Elite Ice Hockey League season.
Hosted by non other than "The Voice of the Puck", Jon Hammond, the guests in attendance were treated to stories about the original Storm, the new Storm, and how our very own Mr Hammond could have been the Simms of Sheffield!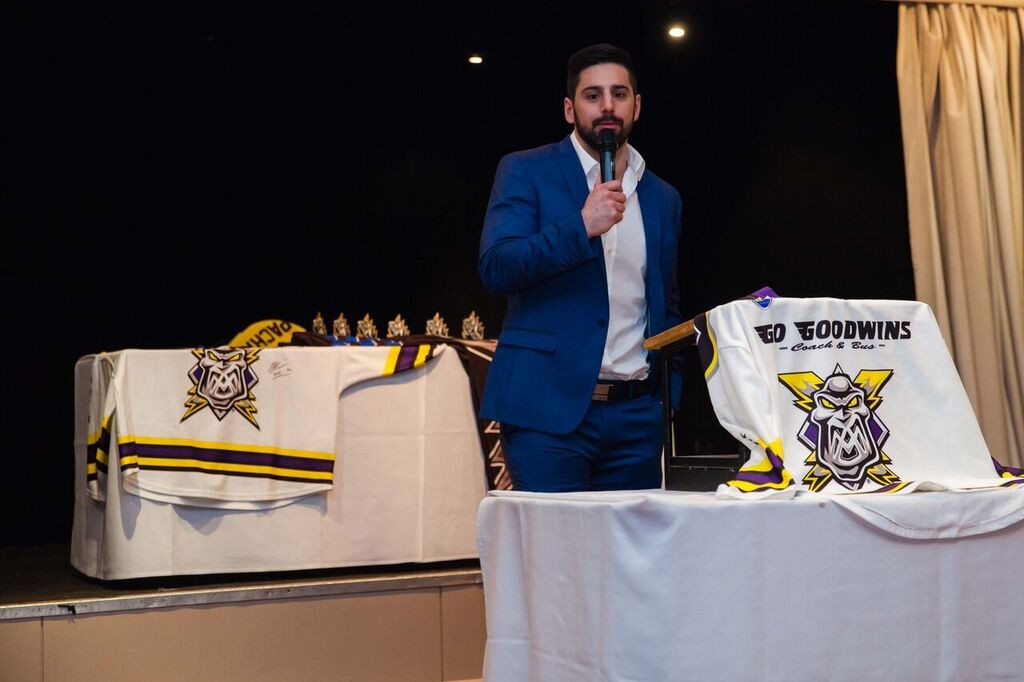 After a beautiful buffet, player coach Omar Pacha and owner Mark Johnson took to the stage to give speeches thanking the fans, players, and sponsors.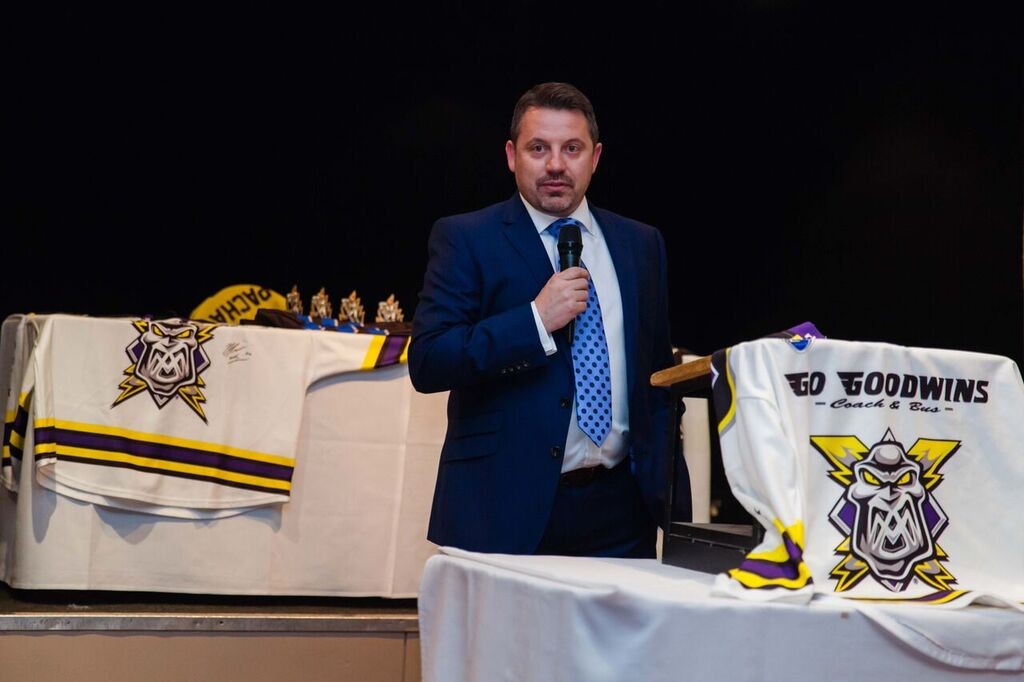 This was then followed by the awards ceremony, presented by various fans and sponsors who have had a huge impact on the Storm this season, as well as Storm's GM Neil Russell, Player Coach Omar Pacha, and Captain Fantastic Matty Davies.
Coaches Player of the season – #23 Vinny Scarsella
Unsung Hero of the season – #9 Matt Paton
Defenceman of the season – #42 Paul Phillips
Forward of the season – #22 Matt Sisca
Players player of the season -#10 Luke Salazar
Player of the season – #22 Matt Sisca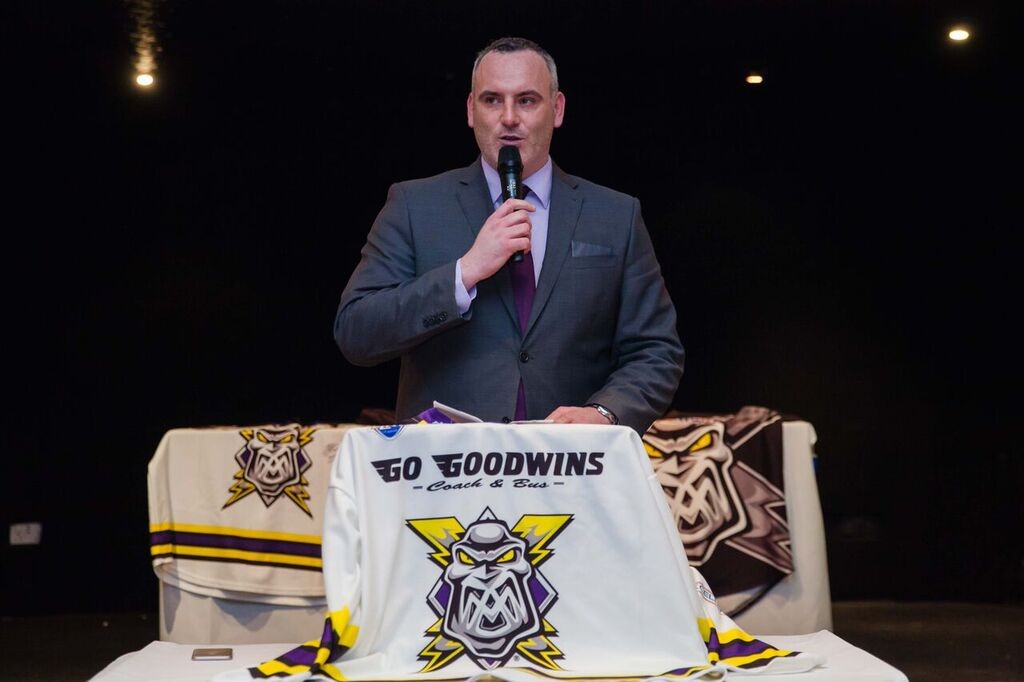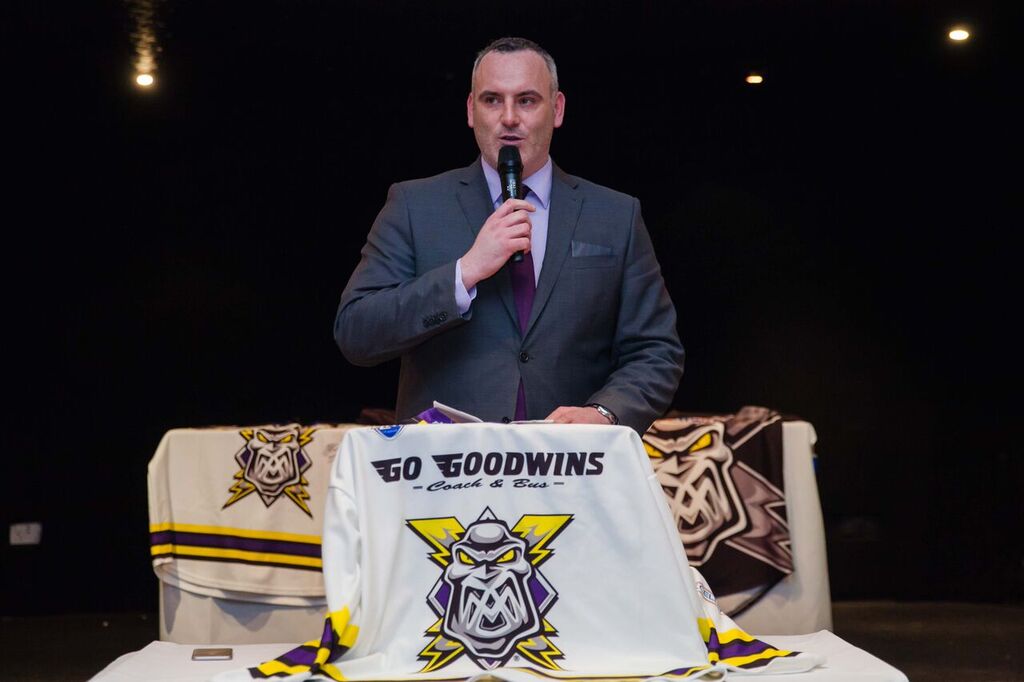 After the awards, there was one last thing to do – the auctions! Omar Pacha's home warm up shirt, Mike Folkes game worn Retro, and a game worn Devin Didiomete away shirt. The bidding was frantic with Mike Folkes shirt going for a whopping £320 from an original £20!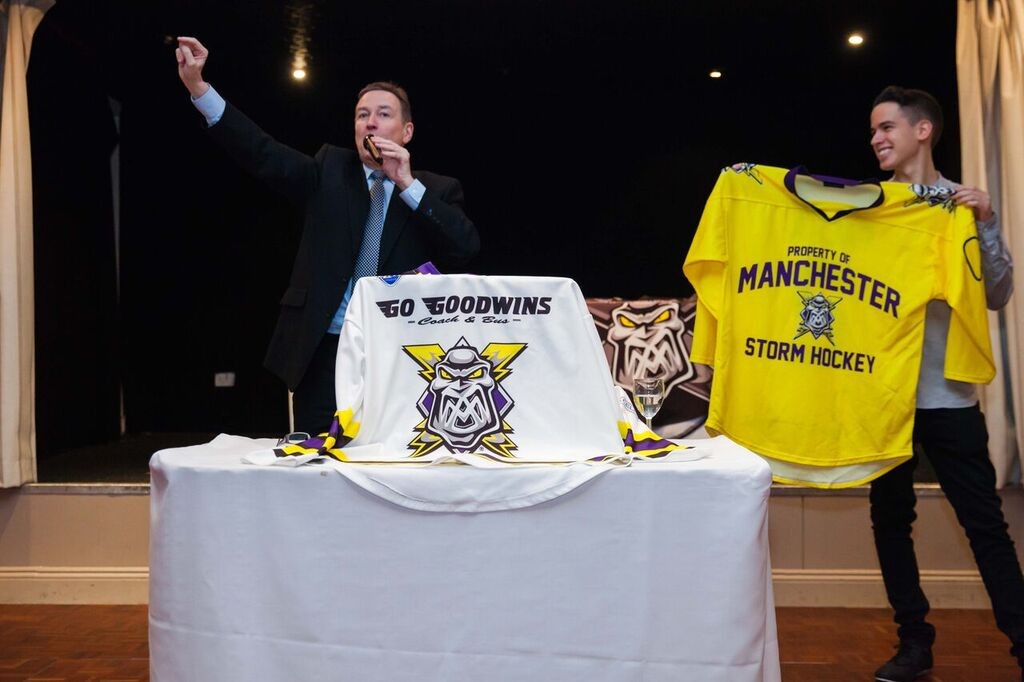 Following the auction, the speakers podium made way for the dance floor where many a fan, both young and old, danced the night away. Fans had plenty of opportunities to get photos with the players and buy them a drink for all their hard work this season.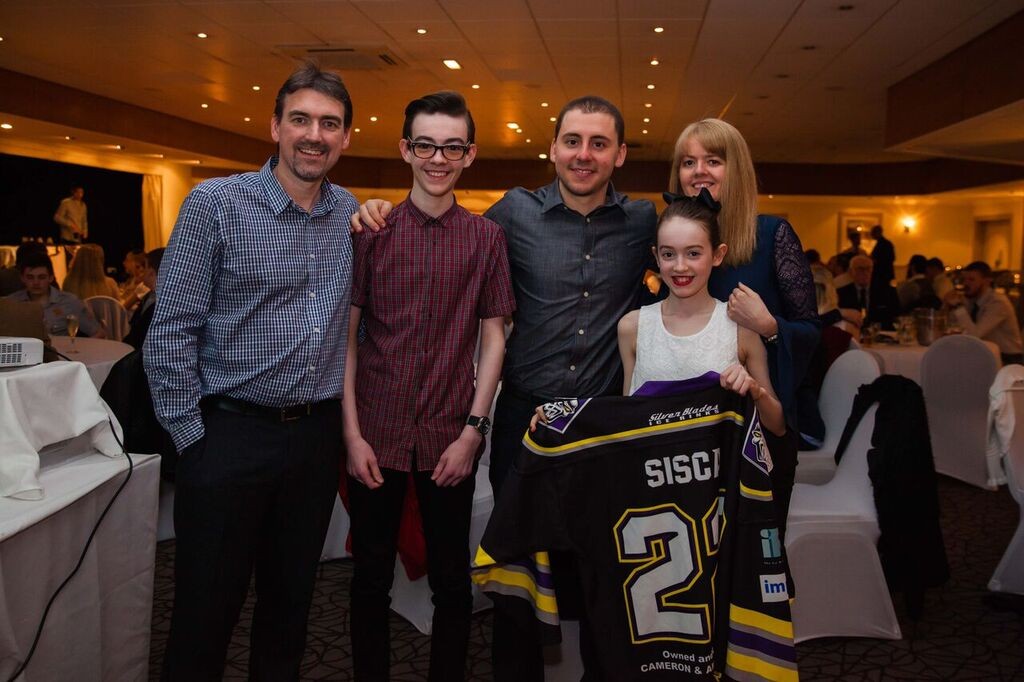 With the news that Season Ticket information for the 2016/17 season is due today, our thoughts turn ahead to the next season and what it holds for your Go Goodwins sponsored…
MANNNNCHESTTTTERRRRRRRR STORRRRRMMMMMMMMMMMM!!!!!!!