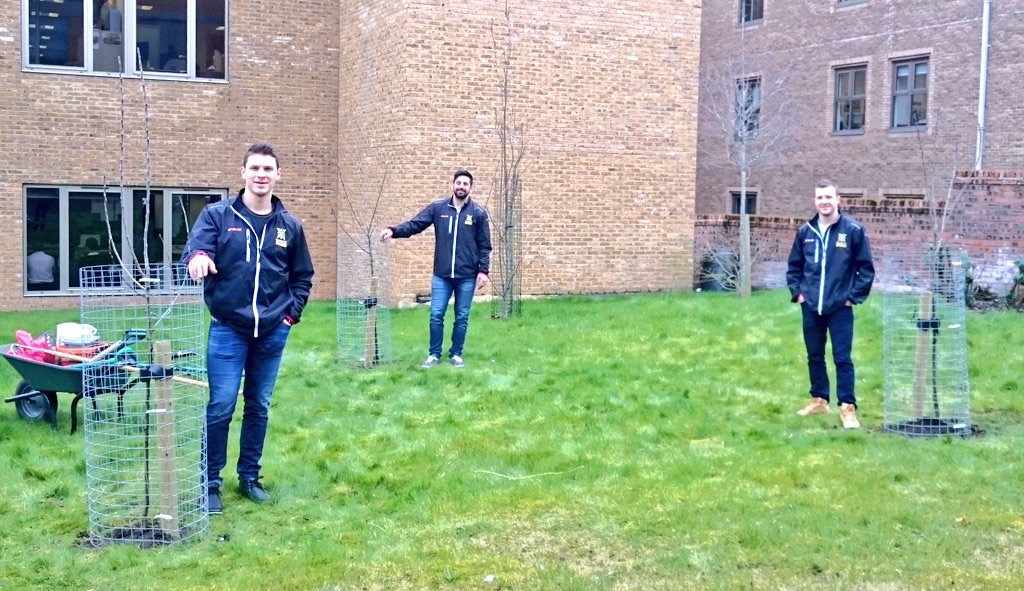 Not all Storms knock down trees, as your Go Goodwins sponsored Manchester Storm helped a local volunteer group plant a few trees around the Altrincham area this afternoon.
Coach Omar Pacha, Paul Phillips, and Luke Salazar were on hand to give the @OurAltrincham "AltyInBloom" project a helping hand when a few strapping lads were required to plant some fruit trees down Shaw's Green in Altrincham.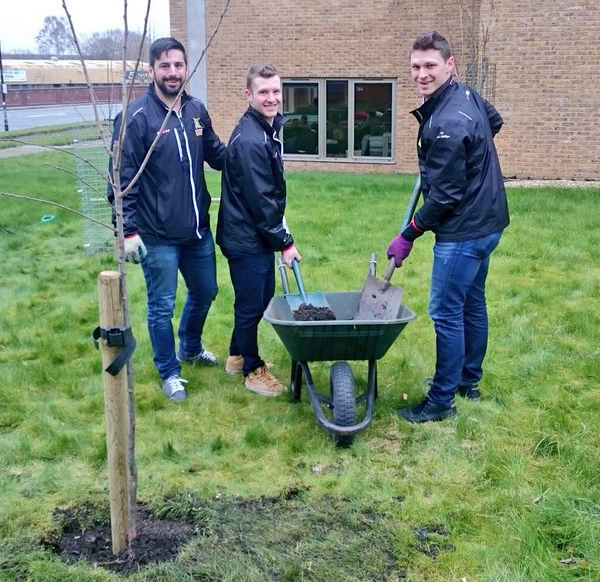 The leader of OurAltrincham had nothing but praise for the lads following a hard days graft, commenting "The help given by Omar, Paul, and Luke this afternoon. They were a tribute to the Manchester Storm and very gracious."
The lads have certainly earned themselves a pint at this evenings End of Season awards!