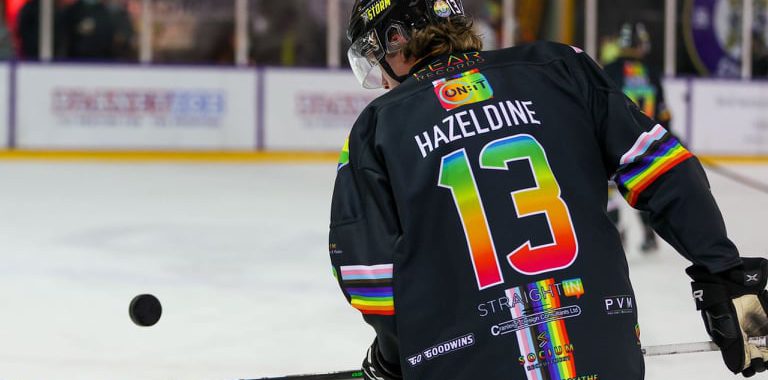 TOUGH NIGHT AT THE OFFICE RESULTS IN GIANT VICTORY FOR BELFAST
A disappointing home performance by the Storm saw the in-form Belfast Giants leave Altrincham with deserved 6-1 victory.
A hugely entertaining opening period saw very few whistles and no minor penalties called, as the referees kept their whistles out of proceedings. The heavy forechecking tactic deployed by the Storm backfired when an out of place Springer left a 2:1 opportunity on net – which Ben Lake converted through Cooper and Reinhart. Although, just 27 seconds later and the hosts would be level when blueliners Sullivan and Ehrhardt combined to good affect.
The middle period was dominated by the visiting Giants, as three well taken goals by Lake; Conway and Piccinich handed them a deserved 4-1 lead. Frustrations within the large crowd and home bench were palpable when the second buzzer sounded, as several powerplay opportunities came and went with no real offensive pressure created by the hosts.
An intelligent counterattacking final period by the Giants saw Jordan Boucher clinically finish a powerplay opportunity in the 49th minute. This goal appeared to kill the momentum built by the hosts, as they attempted to wrestle themselves back into game. The impressive Boucher scored his second of the period to run salt in the Storm wound, in the 59th minute, and ensure the two points would be heading back to Northern Ireland.