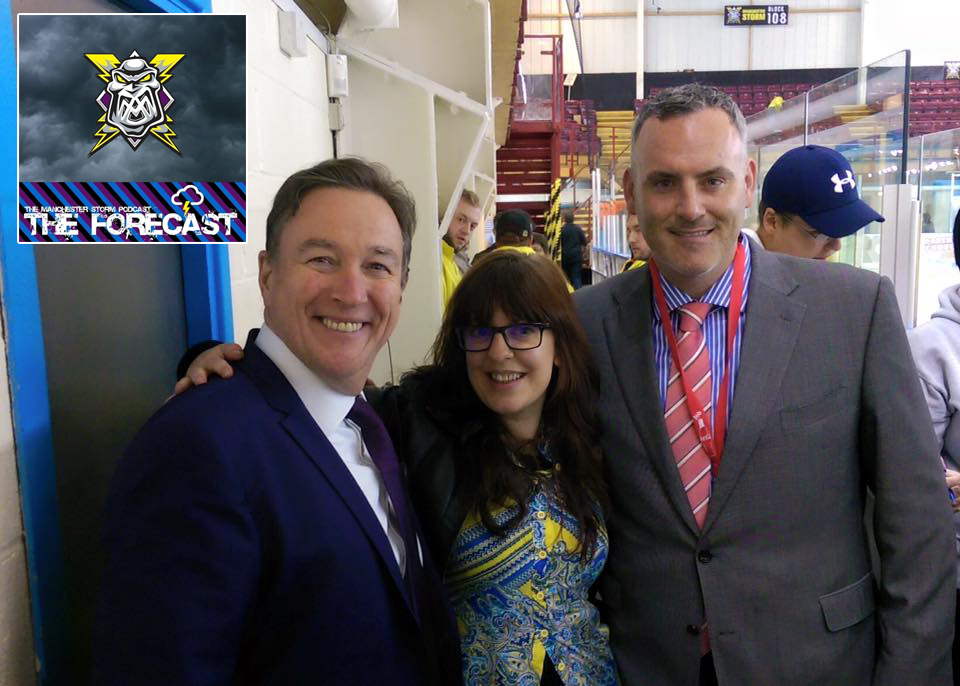 Just over a year ago, I picked up the phone and offered to volunteer for a new hockey club in town.
At that very moment I'd always enjoyed ice hockey from trips to North America or staying up to the early hours of the morning watching in my bedroom.
And then, by some magical coincidence I started putting together a podcast all about the Manchester Storm. The only problem was I'd no experience of reporting or analysing the ins and outs of the game. Fortunately, I found out that it didn't really matter because there were plenty of people to help along the way.
Ice hockey fans and players are known for being caring, loving and passionate people. Now I know this to be true.
Looking back over the last year I've been fortunate to have sung with the players, hosted fake gameshows, and followed the highs and lows of fans on the road. I've discovered all kinds of truths from Deeds aka Devin Didiomete admitting he has small feet to Zane Kalemba being terrified of the red light in the radio studio to Derek Roehl sharing why he always wears a flat cap…Nothing surprises me anymore on this podcast!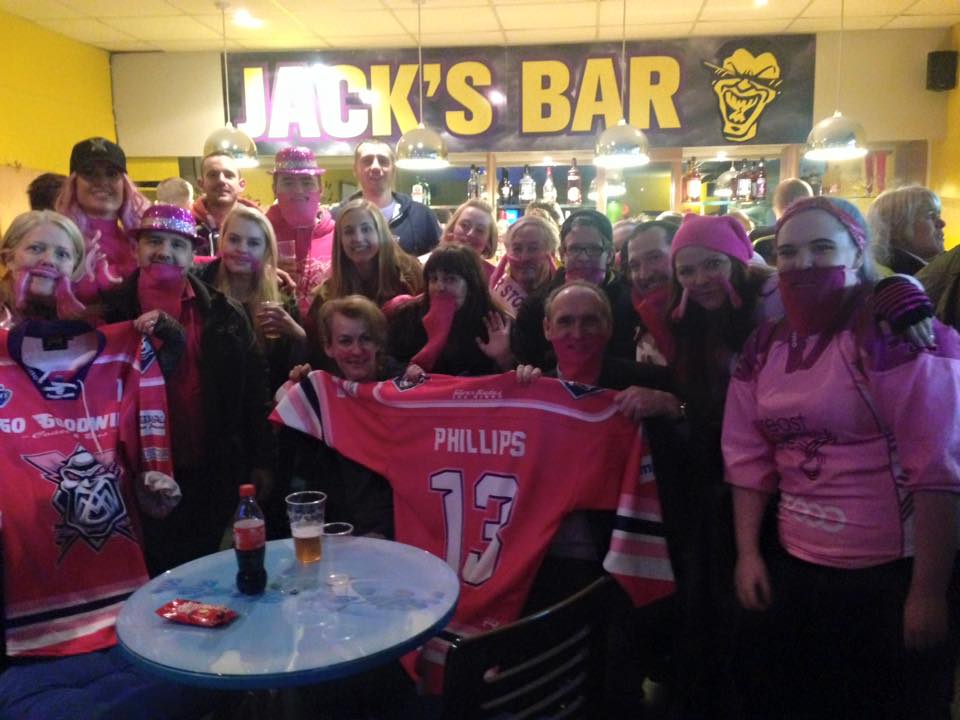 Witnessing the rebirth of Manchester Storm has been an honour. I wasn't around to see the first 'life' of Manchester Storm, but I've listened and learnt about their legacy from former players such as Hilton Ruggles. In fact, our podcast 'The Forecast' was even responsible for matchmaking the bromance that is Neil Russell and Jon Hammond – purely because they happened to both have been on the same episode! (ep 4) Just hearing the tale of the B&H cup win in 1999 from former goaltender Frankie Pietrangelo was enough to hook me in, and made me hungry to believe that my new team – Manchester Storm – could once again find that same success.
Last season, I'll admit our podcast – just like our club – was finding our feet. But thanks to the great and open access from Omar Pacha and Neil Russell (and the players too), I think we found a way to learn side by side our listeners.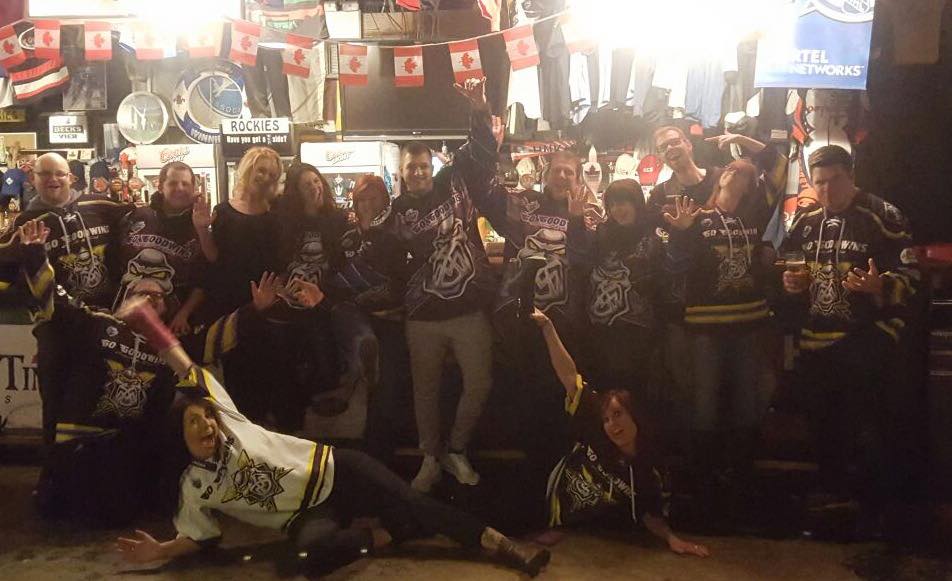 Our aspirations for the coming season are to build and grow the work we've already started. Over the summer, we've set up a YouTube channel ready for post-match interviews and made strides in our social media coverage of new and old players. Our podcasts this season will be released on Thursday mornings at 9am, with a preview of the weekend's games. Plus we'll also be taking a closer look at our Gardiner conference rivals. We're excited to reveal more in coming weeks about our new feature 'What Would Neilson's Beard Do?' (No, really – Eric's super excited too!) And as always, we're on the hunt for your special memories too – birthdays, anniversaries, weddings etc – so please get in touch with us.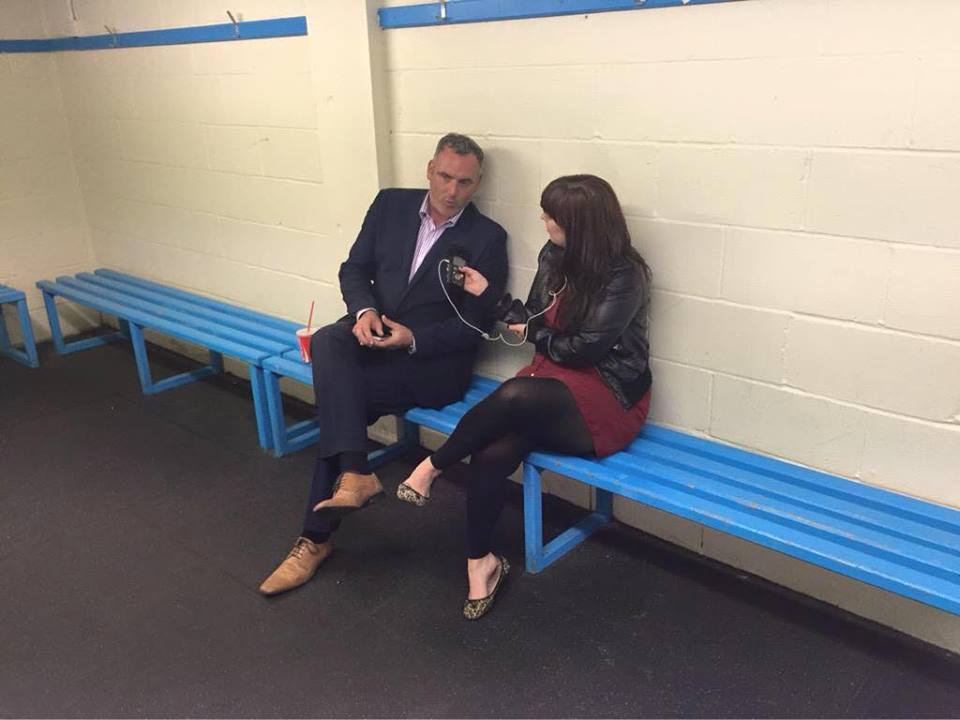 From myself, Paul Tracey, Simon Harris, Nick Barlow and Stephen Packer – aka The Forecast presenting team – we hope you enjoy the season as much as we hope we will. And here's to making 8th place or higher in the Elite League, and qualifying for the Playoff Weekends in April 2017!
Cheers, Clare Freeman.