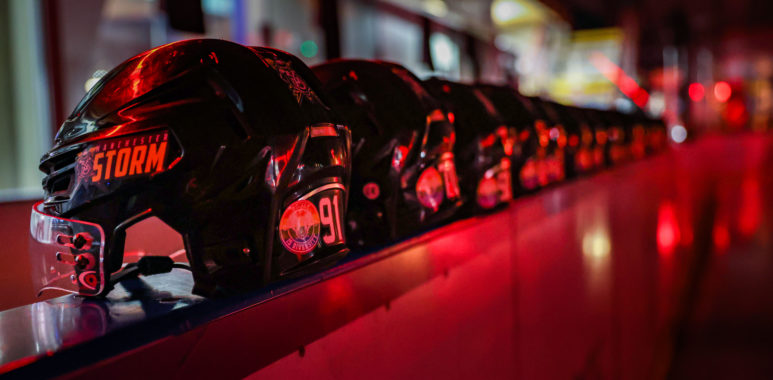 STORM WIN AWAY IN DUNDEE, PICK UP TWO IMPORTANT LEAGUE POINTS
A thrilling penalty shootout win saw Storm claim two points on the road in Dundee.
With Storm not quite catching enough chances for a goal, the first stanza went in favour of Stars. Following a possible Stars goal being waved off, Dorowicz scored a powerplay goal on a pass from Combs at 09:25. Dorowicz claimed his second goal of the evening on the powerplay, assisted by Bengtsson at 13:31.
With four players on the ice for each side, Sanche sealed Stars' three goal lead from the hashmarks at 21:36, assisted by Combs. Fawcett closed the gap when sniped the puck straight past Morrison at 29:36 assisted by Springer.
Storm fought to close the gap in the final stanza. A powerplay goal saw VanWormer bring the Storm back into the game at 48:18 from in front of the crease on a pass from Albrecht. A skilful wraparound goal by Melton tied the game 3 a piece with minutes to go in the final period, assisted by Brady.
With Simmonds in the box for hooking in final minutes of play, Storm stood strong against Stars and pushed for overtime. Bacashihua and Morrison were standout to keeping their team in it during overtime.
With no goals scored after five minutes, the game went to penalty shootout. An exciting shootout saw Brady and Fawcett pick up goals, giving Storm a road win, the final result 3-4.