MATCH REPORT: Storm Take the Two Points Against Flyers
Tickets for Storm's upcoming game against MK Lightning can be ordered online HERE, or by calling the box office on 0161 926 8782, or in person at the box office.
Just 12 seconds into play, first in the penalty box last night was Flyers', Basaraba for interference. One minute after a no goal powerplay,  Byers scored first blood for Storm at 3:14, as the puck was tapped in through the air on the rebound, assisted by Ehrhardt and Hammond. There was opportunities following, only to be gloved by Owen. What could have been a second goal for storm was waved off as the nets had been knocked off.
It was a period for Flyers penalties, as Stoflet received a two minute penalty for holding at 8:35 and again at 13:48,  Basara – recently signed to Fife on a trial, sat for tripping. Ten seconds later Byers was handed two minutes for hooking, giving the game some fast paced 4 on 4 hockey. Storm then had a powerplay opportunity as Birzins sat two minutes for cross checking at 15:14, but failed to get one up through solid defence and netminding.
It wasn't long before tensions rose and there were disagreements around Owen's net, and Moffatt took two minutes for slashing at 16:11 – Storm holding up on a strong penalty kill. In the final minute of play, Crowder received a penalty for hooking.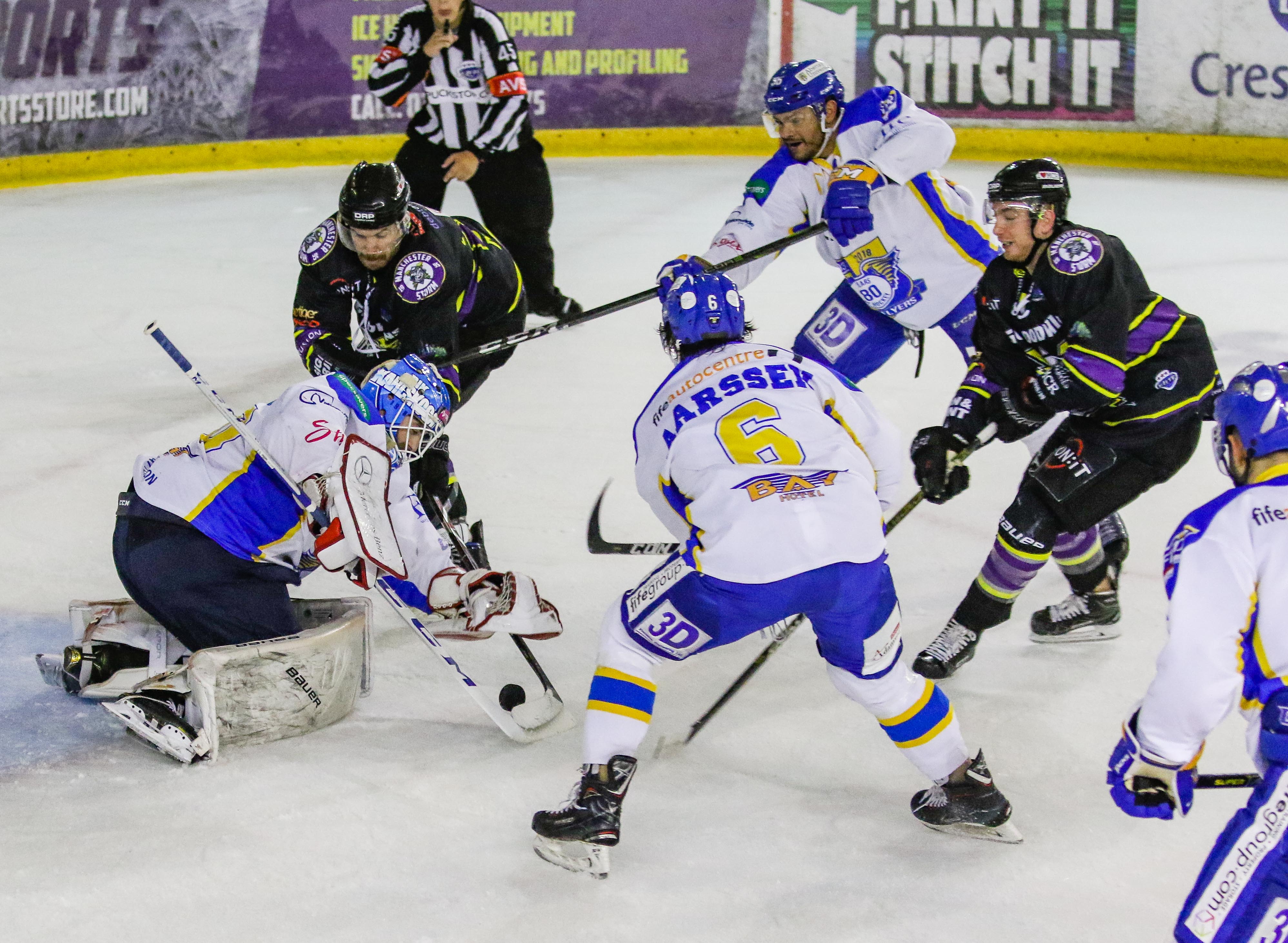 The second period began in favour of Storm, with one minute of powerplay left on the clock. Play proceeded to normal, as the puck was passed back and forth, Flyers doing what they could to equalise. With only one goal difference, things became tense and four minutes in, Springer headed to the penalty box for roughing. At 29:15, Poulin was given a penalty for holding, and Richardson for unsportsmanlike conduct. On a strong 5 on 3 penalty kill, Ginn made an amazing backdoor save. However it wasn't long before Fife managed to bring the scoreline to 1-1, as Stoflet sent the puck home top corner on the powerplay, assisted by Cazzola and Crowder at 30:12.
It was Storm's chance on the powerplay as Gauthier sat for tripping at 31:42, but no goal could be found as Owens refused to let anything through. The final penalty of the game for Storm was handed to Ruopp at 35:24 for slashing. In an unfortunate moment for Storm, Fife got goal number two short-handed, as Basaraba slotted the goal in the back left corner at 37:59, assisted by Pinkston at 37:58; as Finucci sitting a penalty for slashing. Storm fought back on the powerplay, but didn't manage to break-even.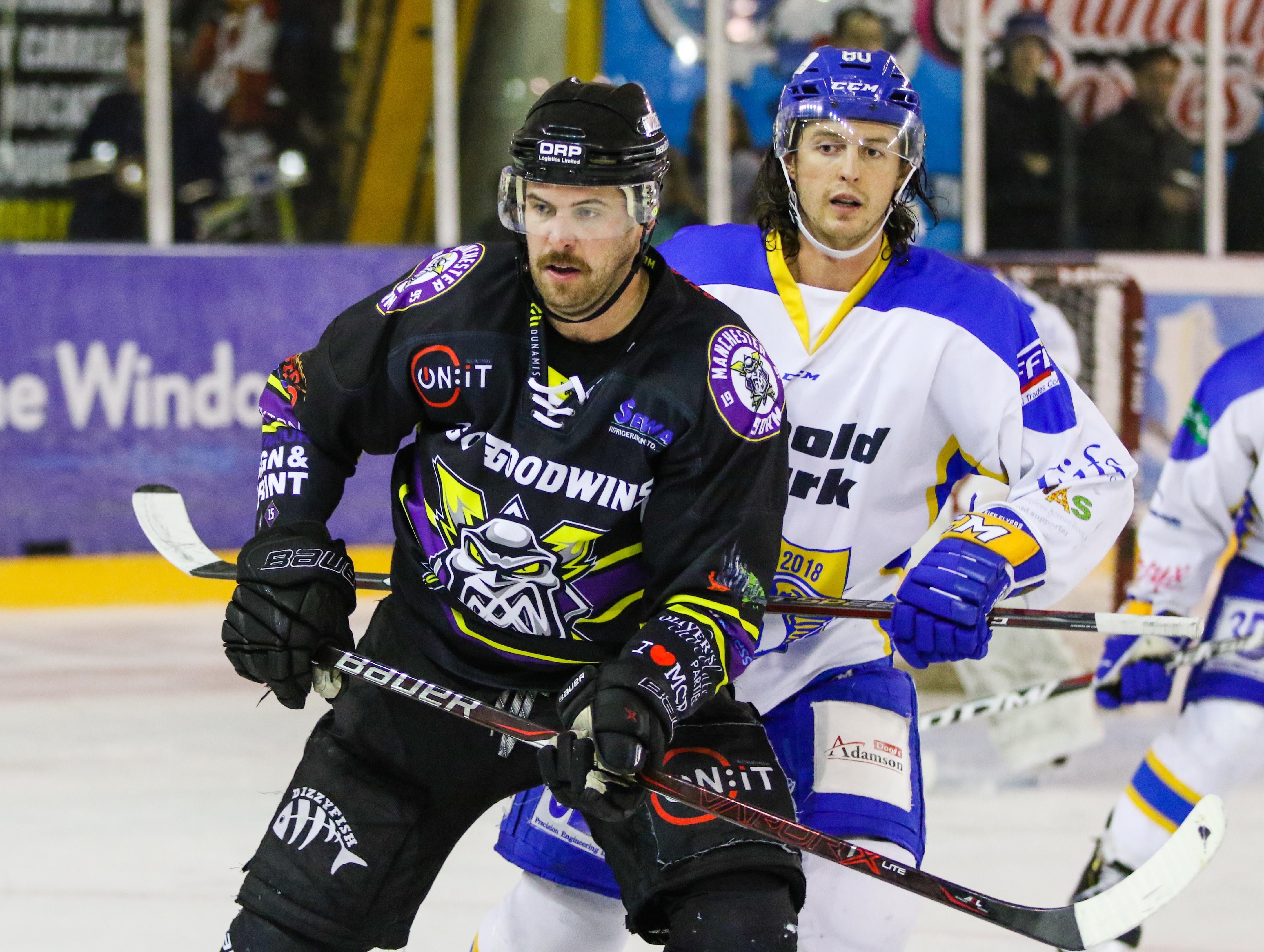 Just two minutes into what was a fast paced final period, Storm managed to pull the scoreline to 2-2, when Hammond equalised at 42:20 on the rebound, assisted by Moffatt. Fife's final penalty of the evening fell at 46:34, as Basaraba sat for tripping.
In the final ten minutes of play at 54:57, Storm scored goal number three, putting them one ahead of the flyers, as Richardson put the puck in the back of the net on the rebound, assisted by Long and Poulin. In the final two mins of play Owens was pulled at 1:10 in hopes of Flyers equalising the game. What looked like Storm sealing a two goal lead on an empty net goal was called as an offside. However, Storm settled their scores against the flyers, taking the two points and the victory in regular time, winning 3-2.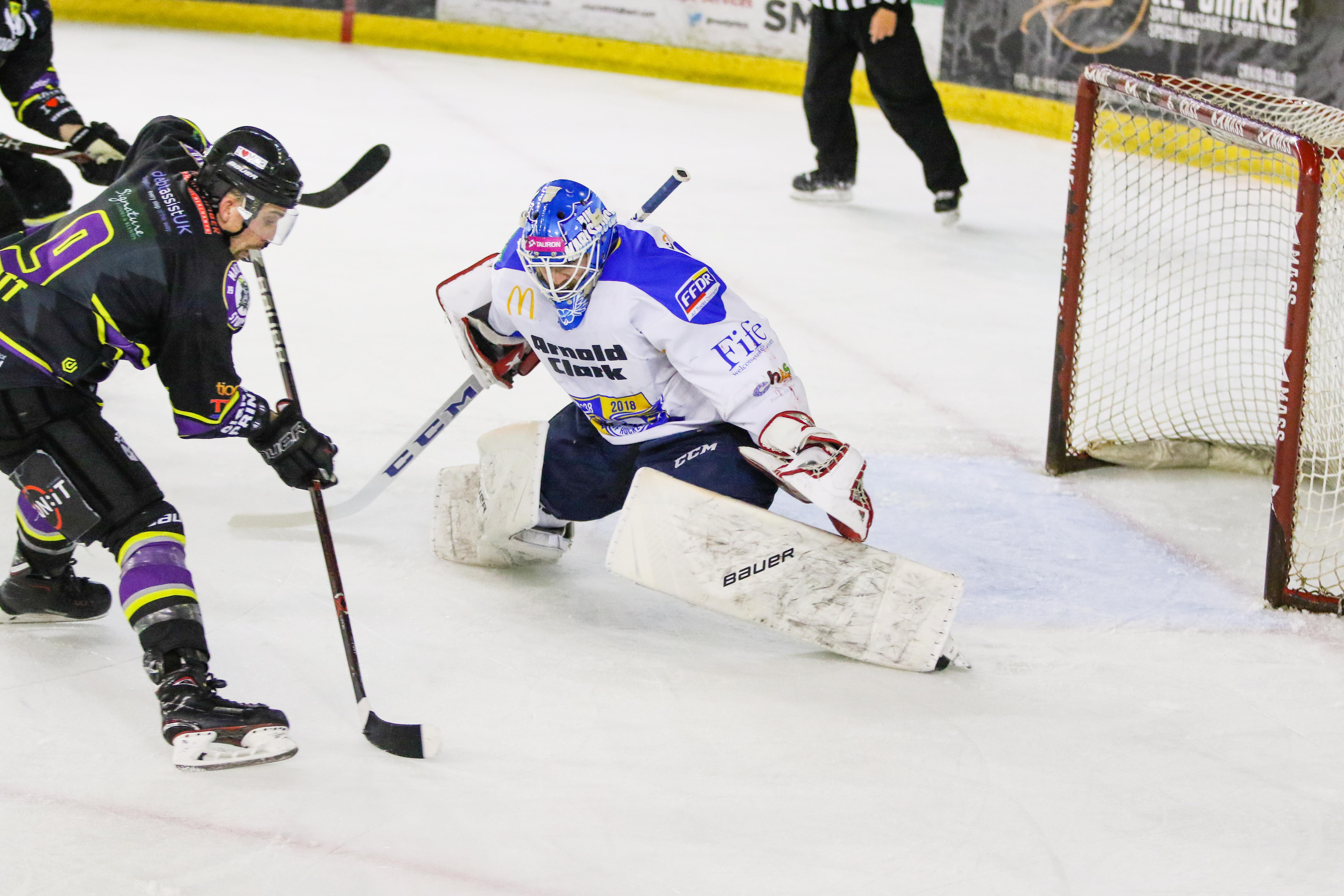 Man of the match for Flyers went to, #18 Basaraba
Man of the match for Storm went to, #89 Ciaran Long
Shots on Goal: Shane Owen – 40
Shots on Goal: Matt Ginn – 28
Officials: Hogarth and Wells.
The next Storm home game is Friday 9th November, against Conference rivals MK Lightning, 19:30 face-off.
The OSC have a Storm Smartphone Quiz event at Cresta Court Hotel, on Sunday 11th November, 4pm-7:15pm  email eventsstormosc@gmail.com to book!