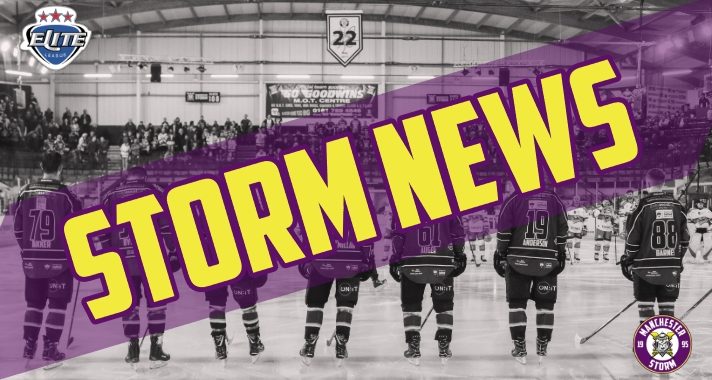 Challenge Cup: Storm to Face Nottingham Panthers in Quarter Final!
Tickets for Storm's upcoming game against MK Lightning can be ordered online HERE, or by calling the box office on 0161 926 8782, or in person at the box office.
Your Go Goodwins, Manchester Storm have been selected by Nottingham Panthers in the third pick of the Challenge Cup Quarter Final draw.
The first leg of the Challenge Cup Quarter Finals will be on home ice, as the Panthers visit the Storm Shelter – (Provisional dates) Tuesday December 4th, 19:30 face-off. It will be Panthers turn to play hosts the following week on Tuesday 11th December, 19:30 face-off.
Earlier today, the EIHL went live on Facebook to announce the results of what teams would face each other – with Belfast Giants, Cardiff Devils and Nottingham Panthers getting the three picks, and Guildford Flames taking the unselected team. You can see the results below.
Belfast Giants vs. Dundee Stars
Cardiff Devils vs. Glasgow Clan
Nottingham Panthers vs. Manchester Storm
Guildford Flames vs. Sheffield Steelers
Having faced each other numerous times this season already in the Challenge Cup Group and EIHL games, it will be interesting to see how the Quarter Finals pan out!
Stay tuned for ticket information on the Storm v Panthers Quarter Final – dates times and ticket prices to be confirmed Friday morning!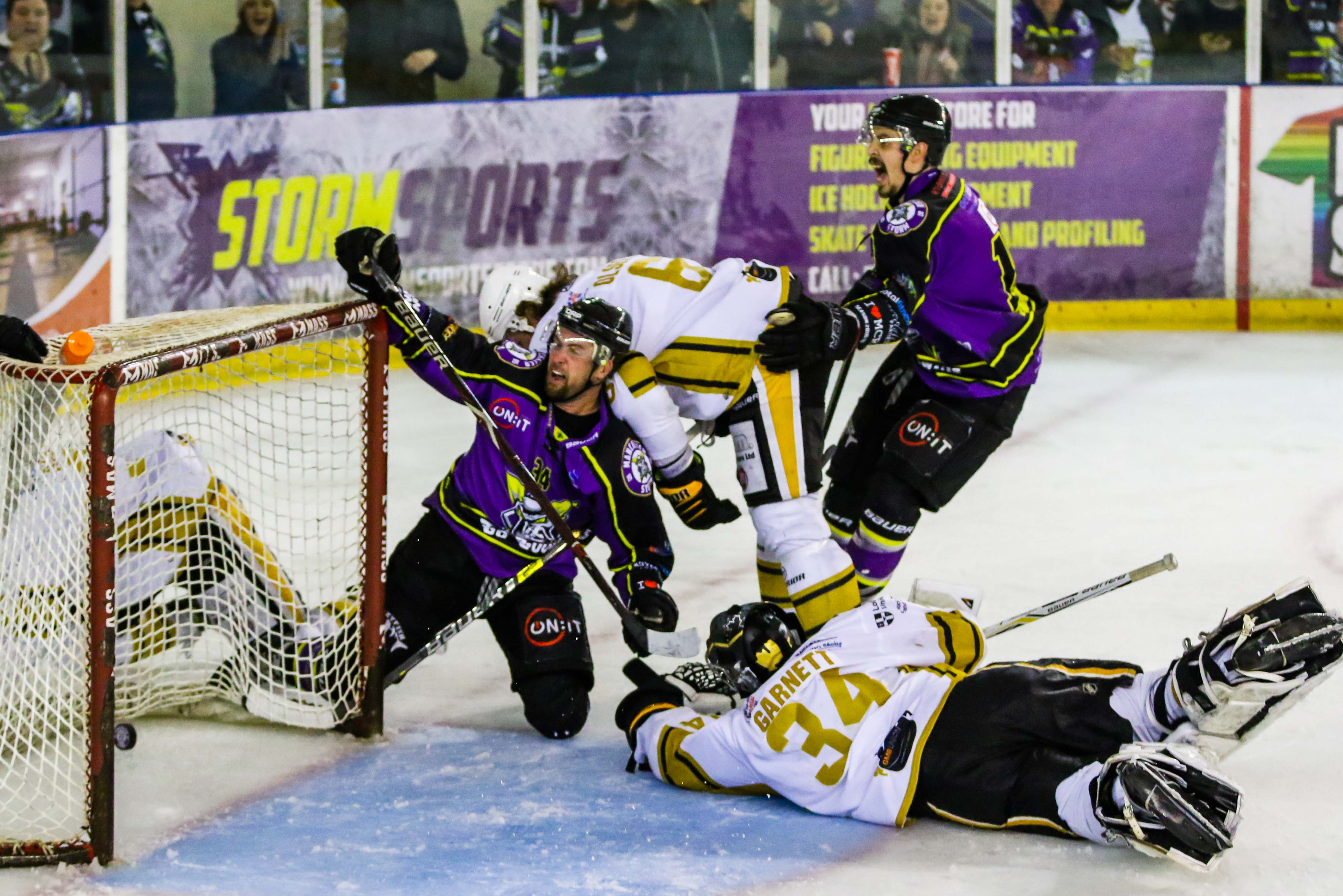 The OSC have a Storm Smartphone Quiz event at Cresta Court Hotel, on Sunday 11th November, 4pm-7:15pm  email eventsstormosc@gmail.com to book!