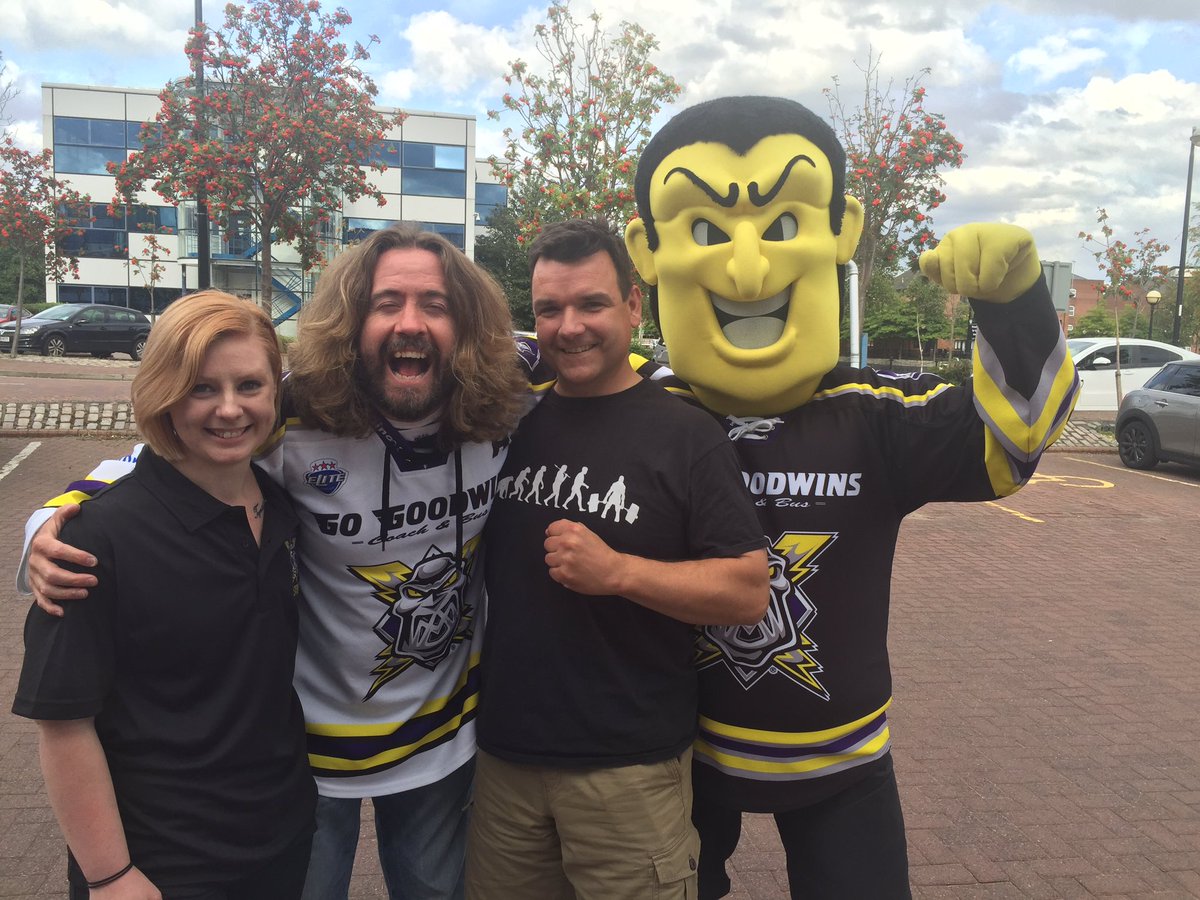 Storm take part in the inaugural "Budget Olympics"!
PRE-SEASON TICKETS: The Go Goodwins Manchester Storm are gearing up for the 2016/17 Elite Ice Hockey League season with two home games against the Coventry Blaze on Wed 31st August and the Sheffield Steelers on Sat 3rd September. Tickets can be ordered online or by calling the box office on 0161 926 8782, or in person at the box office.
On Friday last week, your Go Goodwins Manchester Storm were asked to take part in a very special event, the inaugural Budget Olympics, hosted by Justin Lee Collins and radio station XS Manchester!
The Budget Olympics, featured a plethora of "alternative" events to say the least…  starting with a very flash opening ceremony. With no Storm players available, Jess Patten of the Storm's OSC very kindly stood up to defend the honour of the Storm against XS Manchester listener, Martin Cumberbatch, whilst being cheered on by a group of very noisy Storm fans & their air horn!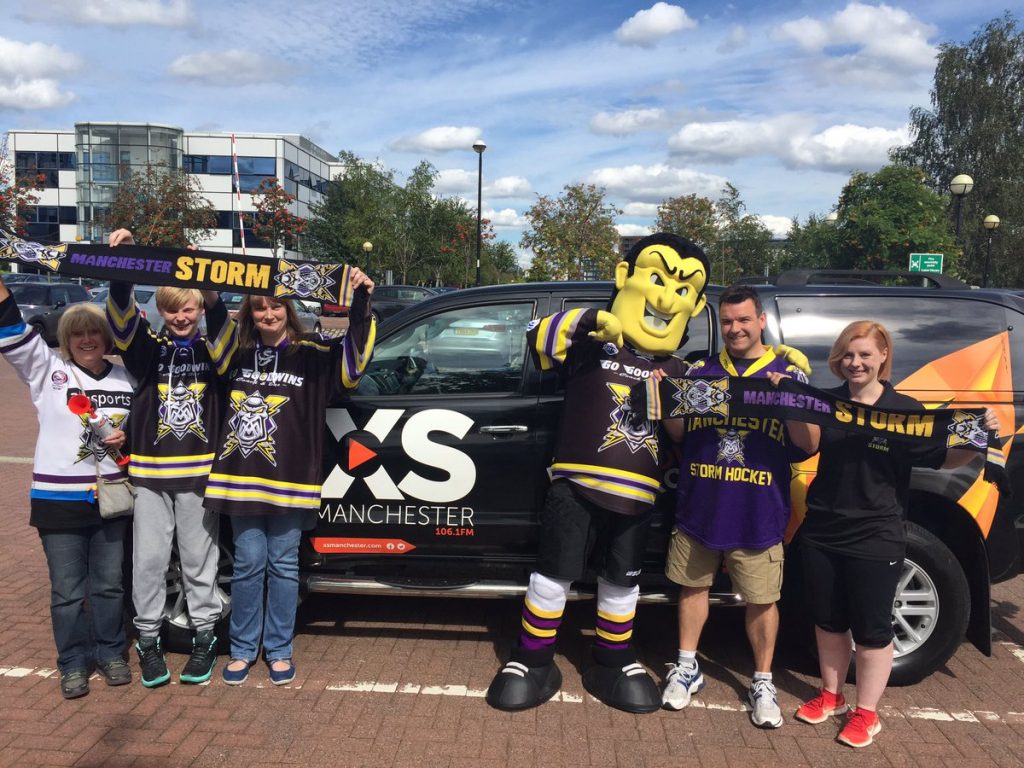 Being the "Budget Olympics" the competitors took part in the following sporting categories:
Baguette Javelin
Bin Jump
Melon Shot Put
Car park race.
Office Chair Race
 The playlist below, provided by XS Manchester, shows all of the events in full.
The contestants were no less at the peak of their sporting careers, as Manchester Storm OSC's very own Jess Patten, and XS Manchester's Martin Cumberbatch battled it out one on one in a variety of activities in order for one to be crowned the Budget Olympics 'Champion'.
It was a very tough competition, with nail-biting scenes and a very close outcome. However, in the end, one had to remain supreme. Congratulations to Martin Cumberbatch, who was crowned Budget Olympics Champion after a closely fought "tie breaker". The Storm have already been invited to take part in next years events, and will be looking for revenge!