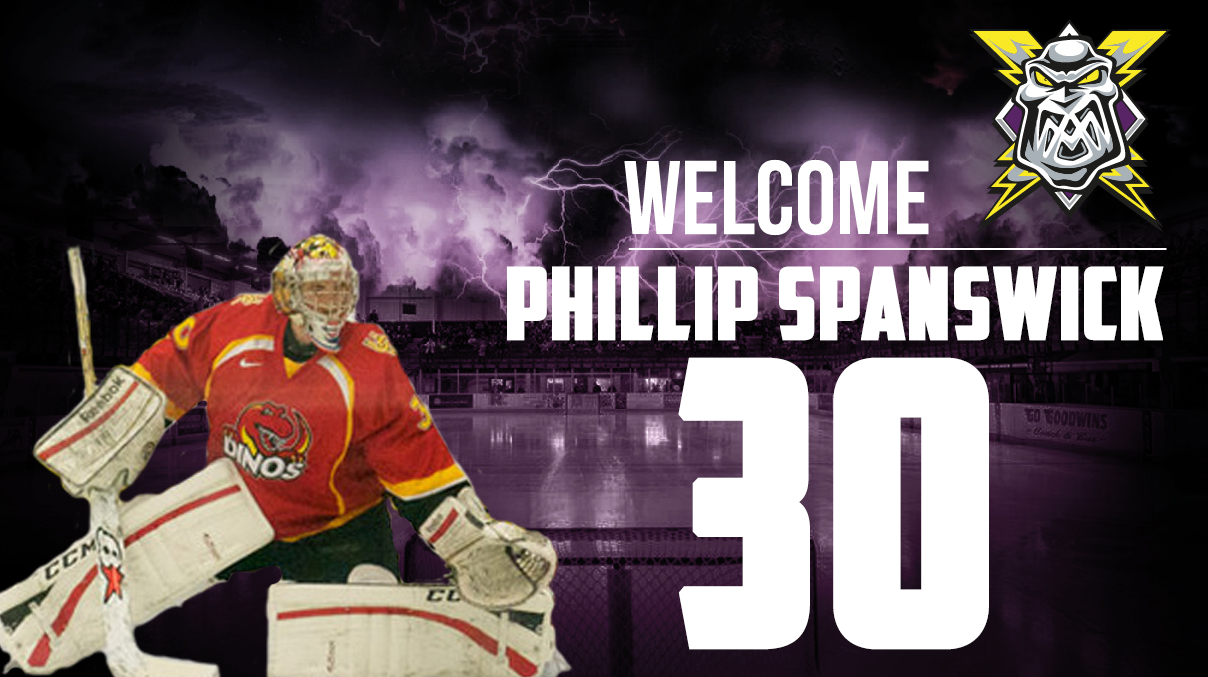 PRE-SEASON TICKETS: The Go Goodwins Manchester Storm are gearing up for the 2016/17 Elite Ice Hockey League season with two home games against the Coventry Blaze on Wed 31st August and the Sheffield Steelers on Sat 3rd September. Tickets can be ordered online or by calling the box office on 0161 926 8782, or in person at the box office.
The Go Goodwins Manchester Storm are delighted to announce netminder Phillip Spanswick has joined the club for the 2016-17 season.
The 23 year old native of Warrington, joins the Storm after spending last season with EPL side Phoenix IHC.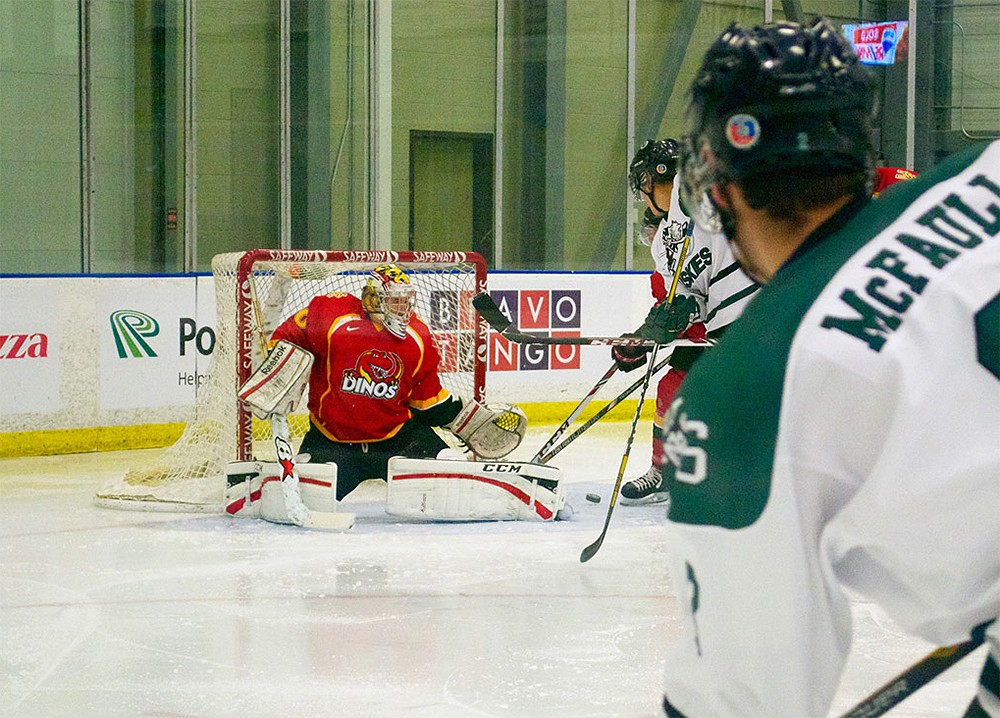 Before this, Phil spent time in Canada at the University of Calgary, where he further developed and improved upon his talents in net. Before this, Spanswick began his junior career with the Deeside Dragons.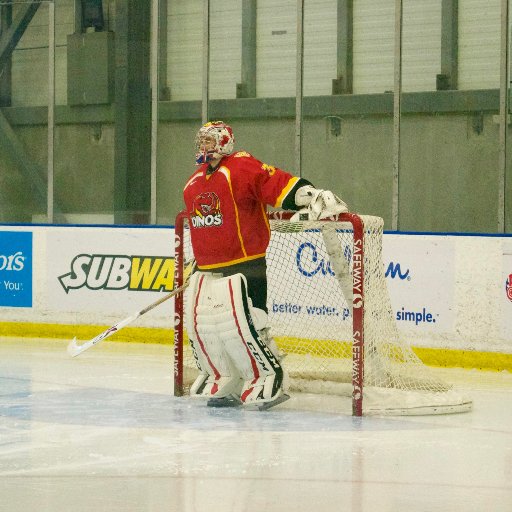 Coach Omar Pacha is thrilled to have Spanswick in Storm colours; "Phil reached out to me early in the summer regards coming to play for the Storm, and we had many good conversations about both his appetite for the game, but also his desire to continue his development as a young goalie. He will learn a lot this season as back up to our starting netminder, Mike Clemente, who i know will work closely with him throughout the season. Phil will compete every day at practice and is really eager to push himself hard to ensure that if and when the tap on the shoulder comes, he is ready for action between the pipes in the EIHL".
GM Neil Russell had the following to say about the arrival of Spanswick, "As Omar has mentioned, Phil made contact with us back in the early part of the off season, and displayed a real hunger and desire to be a part of the Storm franchise this upcoming season. I have no doubt he will come to work every single day motivated and hungry to improve and challenge both himself, and in turn the players around him. Also, i think it's important to mention that last seasons back up goalie, Steve "The Scientist" Wilcock will still be remaining an integral part of the club, and will participate in practices and if and when required, will be ready to help us out. Steve is a fantastic guy who all the players loved having around last season, so Pach and i still very much wanted him involved with the club for next season."
OWN & LOAN: If you would like to Own & Loan Phil Spanswick's 2016/2017 jerseys, please get in contact with Storm GM, Neil Russell, immediately! (gm@manchesterstorm.com). The jerseys that are available are as follows; Home League, Away League, Challenge Cup, and both home & away warm up jerseys! First come, first served!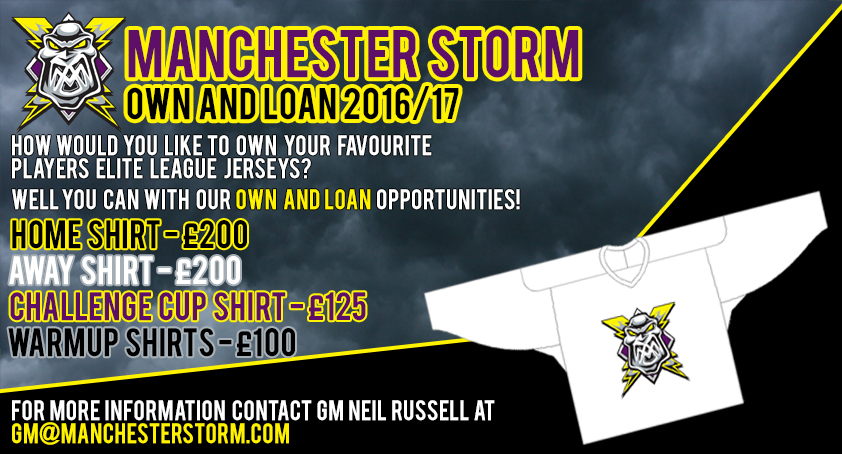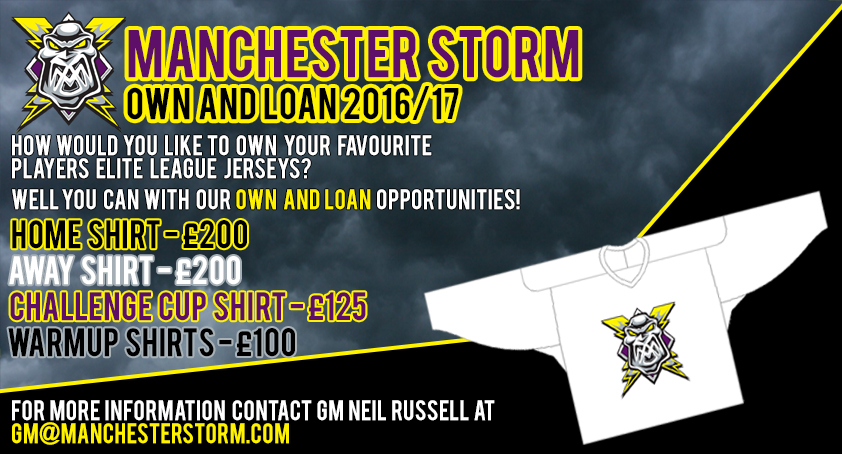 OSC KIT CLUB: If you would like to sponsor any of Phil Spanswick's 2016/2017 equipment, please get in contact with the Storm's OSC immediately via email at oscmanchesterstorm@gmail.com! The items that are available to sponsors are as follows; Helmet, Skates, Shorts, Sticks, Gloves, Socks, & Laces! First come, first served! For more information please click HERE.