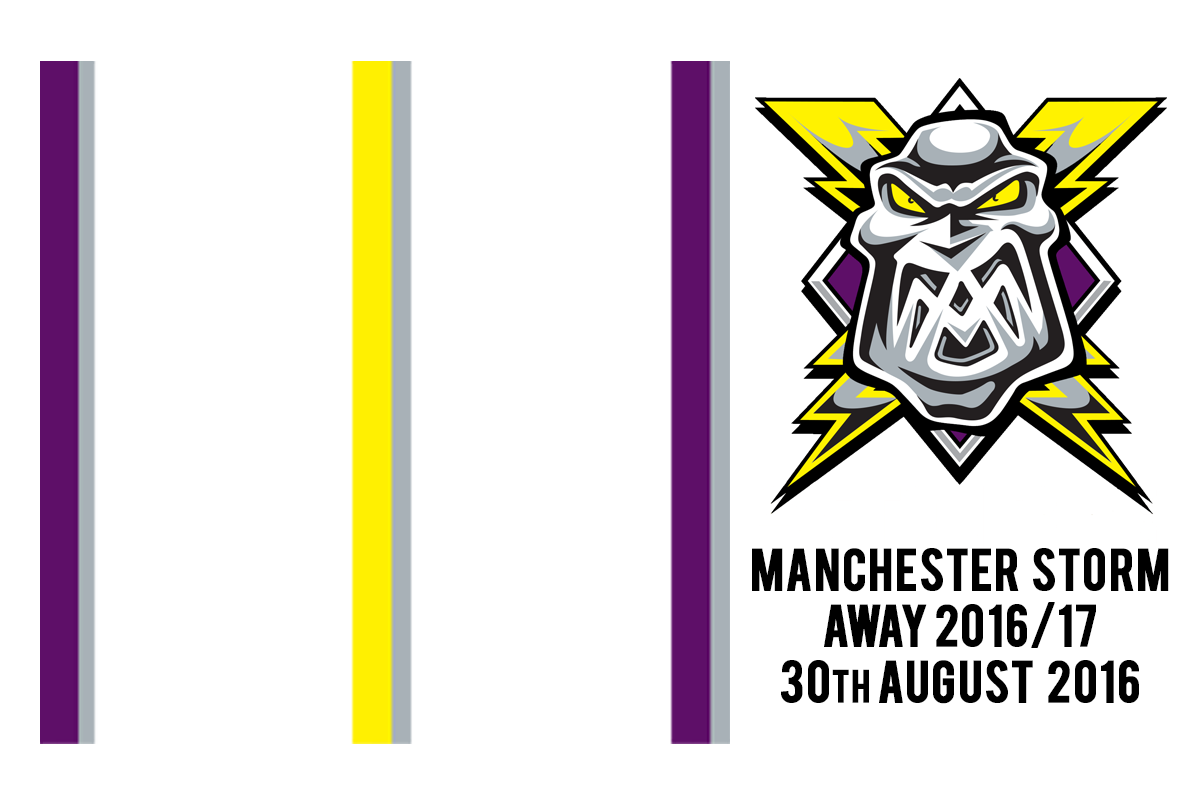 PRE- SEASON TICKETS: The Go Goodwins Manchester Storm are gearing up for the 2016/17 Elite Ice Hockey League season with two home games against the Coventry Blaze on Wednesday 31st August and the Sheffield Steelers on Saturday 3rd September. Tickets can be ordered online or by calling the box office on 0161 926 8782, or in person at the box office.
With our Twitter page passing the 9000 followers mark, the Go Goodwins Manchester Storm are thrilled to reveal their FINAL jersey teaser, the 2016/17 Away jersey!
The WHITE coloured jersey, will be worn by the Storm in all of their league & pre-season away games, starting with the pre-season fixture on the 7th of September against the Coventry Blaze. The design is certainly one that stands out, and will get in the face of opponents on the road, reminding them the Manchester Storm are in town.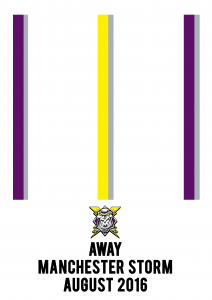 As with the Home and Challenge Cup teasers, we have 10 signed limited edition posters for Storm fans to get, however this time, we're going to give you clues as to where the 10 posters, and Lightning Jack is Manchester City Centre tomorrow to collect them!
Once you've got the poster, be sure to send us a selfie of you with it, either by our Facebook, Twitter, or Instagram.
The first clues about the location of the Lightning Jack and the 10 posters will be released tomorrow at 11am on our Twitter, Facebook, and Instagram – with further clues given on our Snapchat. You'll need to hurry though, Lightning Jack will only be at the location from noon until 2pm.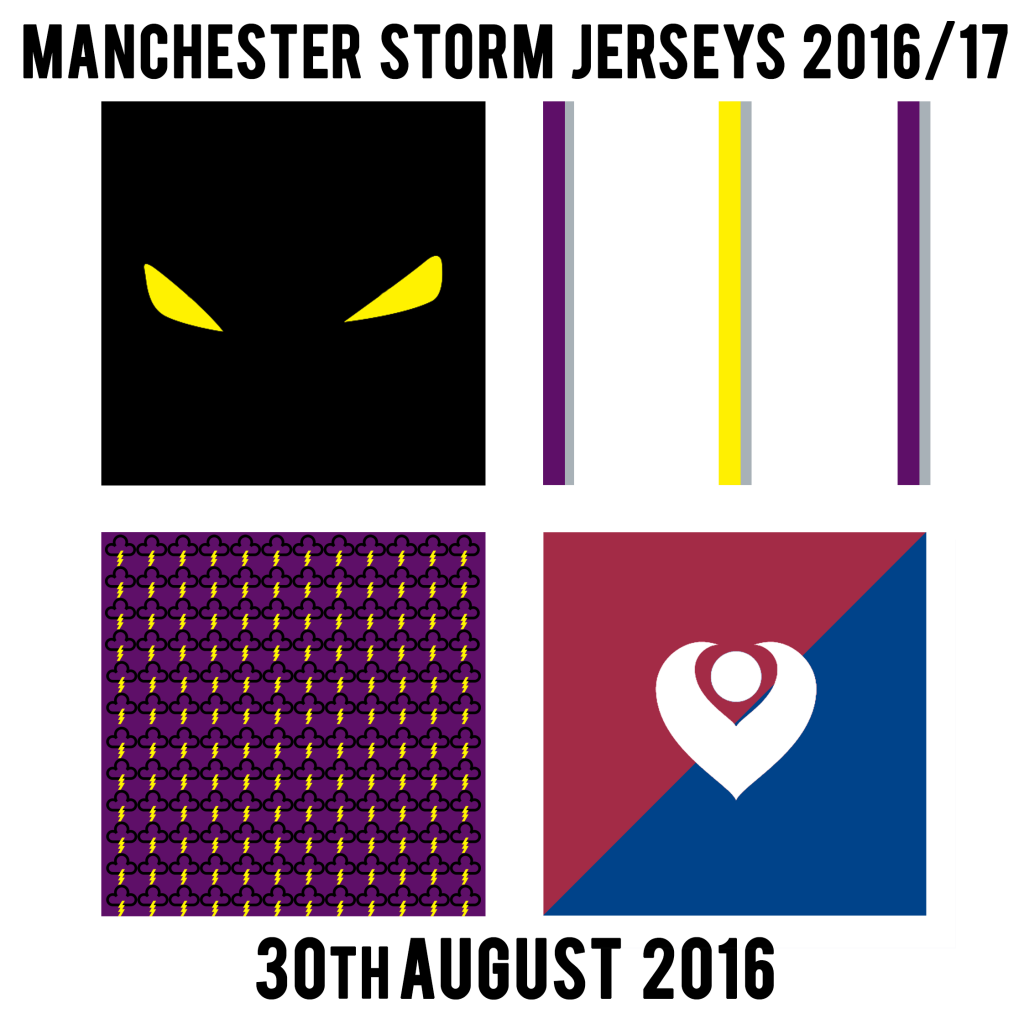 With less than 18 days to go until the first Go Goodwins Manchester Storm pre-season game of the 2016/17 campaign, Make sure you've got your tickets to see these jerseys hit the ice for the first time! To buy your tickets, click HERE.