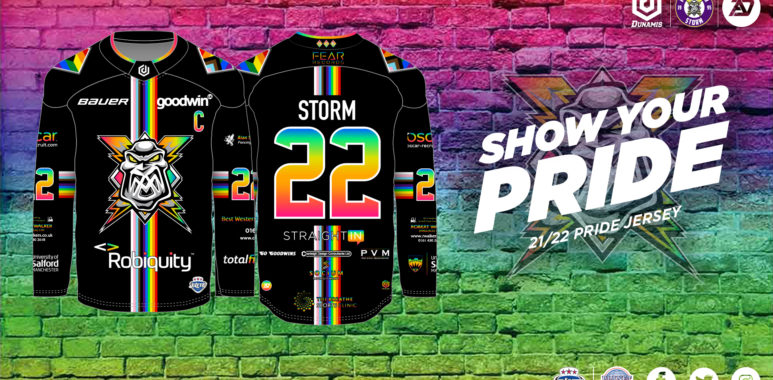 STORM PARTNER WITH LEADING UK LGBTQ+ CHARITY, MANCHESTER PRIDE
Manchester Storm are delighted to announce the club are partnering up with one of the UK's leading LGBTQ+ charities, Manchester Pride, for our upcoming fixture against Belfast Giants. The game is part of the league wide campaign in which the EIHL continue to promote the message that ice hockey is a safe space for LGBTQ+ athletes and fans alike.
Manchester Pride will be present at the fixture this Saturday and we hope you too can join us at the Storm Shelter in what has become a very special annual event.
Issy Stainsbury, Engagement Manager for Manchester Pride commented: "We're delighted Manchester Storm have nominated Manchester Pride as their charity partner for the special pride weekend fixture. LGBTQ+ representation in sport is still rare so we welcome a local team who are pioneering in their game creating a safe space for LGBTQ+ players and spectators alike."
You can read more about Manchester Pride
HERE
Tickets for the fixture are available HERE
Tickets for this fixture are available now online, by calling 0161-926-8782 or in person at the Planet Ice Box Office. Doors open 6PM, for a 7PM face-off.
Manchester Storm will also don a special 'Show Your Pride' jersey for the fixture!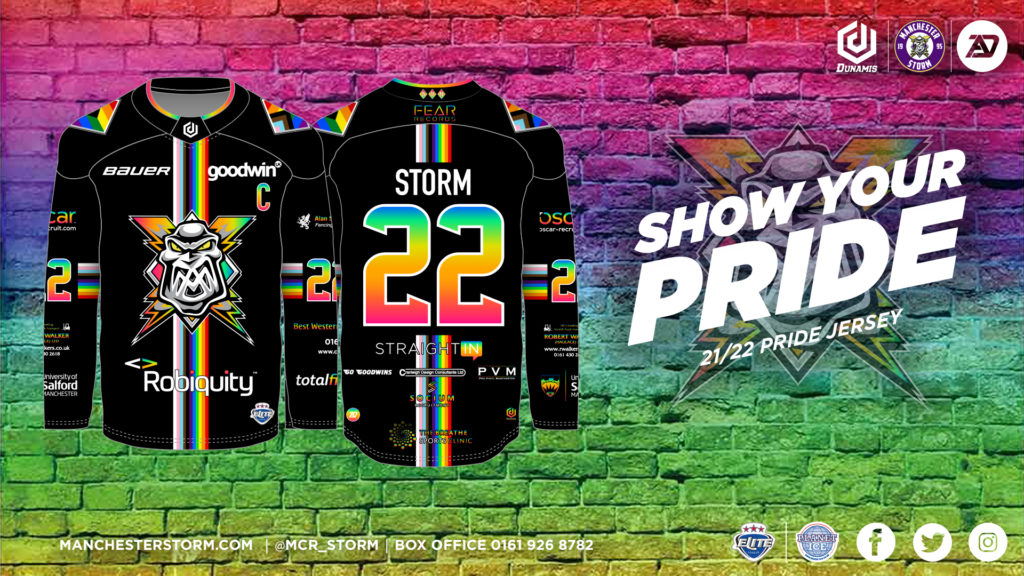 #WeAreStorm | #Manchester