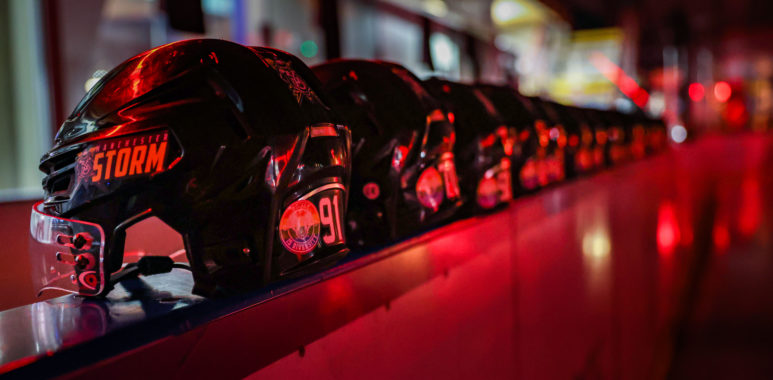 Storm announce contract extension for 'Cash' + Injury Update Wilson & Ginn
Manchester Storm are delighted to announce a contract extension for veteran netminder Jason Bacashihua.
Signed in mid-November, Bacashihua has started eight times for the Storm posting a consistent .901 SV% and 3.01 GAA – as the American goaltender stepped in for the injured Matt Ginn.
Unfortunately, despite only returning to action on New Years Eve, Ginn has reaggravated the lower body injury that sidelined him previously. The extent of Matt Ginn's injury is yet to be confirmed, as the netminder will be assessed during week.
Ben Wilson update:
Blueliner and assistant captain, Ben Wilson, attended A&E immediately after leaving the ice against Cardiff Devils on Saturday night.
The injury occurred when Wilson bravely blocked a slapshot on the penalty kill in the third period. Despite pools of blood forming on the ice and requests from the home bench to halt proceedings – in order for Wilson to receive the necessary medical attention – play would continue with the stricken blueliner unwilling to quit on his shift.
Wilson was discharged from hospital in the early hours of Sunday morning and now awaits further scan results to outlined the extent of his injury.