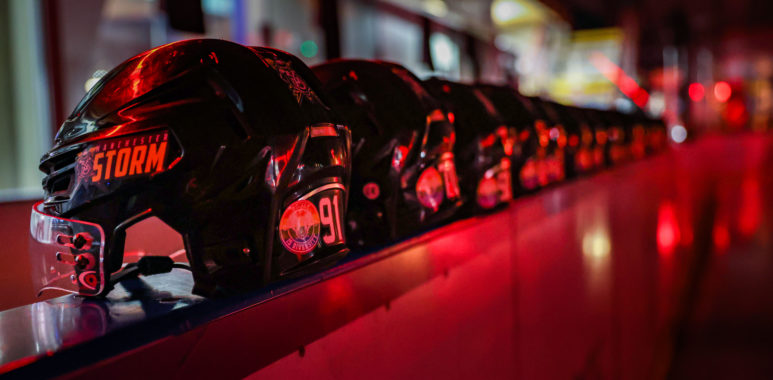 STORM LOSE OUT TO DEVILS IN PENULTIMATE HOME FIXTURE
The penultimate home game of the season was fiercely contested between Manchester Storm and Cardiff Devils, with the latter getting the better of their opponents on this occasion 4-1.
The first twenty minutes of play were without event and it would take an excellent passing play by the Devils to unlock the games scoring, in the 30th minute. A pin-point pass to Sanford, at the backdoor, allowed him to finally find a way beyond Bacashihua – after the veteran netminder had flashed the leather on the Welsh outfit forwards multiple times prior to this. Although, the Storm would recover quickly from falling one-goal behind, as Thompson opportunistically converted the rebound from Fawcett's initial attempt – less than two minutes later.
A well-taken breakaway goal by Sanford, in the 45th minute, would prove to be the decisive marker as linemates Cox and Coughler combined to good effect for the second time in the match. A powerplay marker by McNally, in the 57th minute, unfortunately quashed any hope of the hosts drawing level, as the forward's deft deflection snuck between the pads of Bacashihua. An empty net goal by Reid would be the final goal – in an otherwise close encounter.