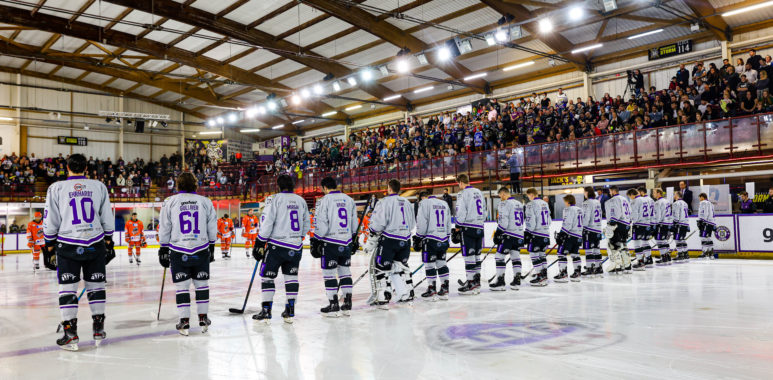 SKATE WITH THE STORM RETURNS THIS SATURDAY!
Manchester Storm are delighted to announce the return of Skate With The Storm this Saturday (16th April) inside the Storm Shelter!
Following our final Elite League fixture this Saturday evening, all fans with a valid match ticket will have the opportunity to Skate With The Storm! Once the ice has been cleared by Planet Ice staff, fans will be invited onto the ice for a final skate with the 2021/22 season squad before they depart.
The Skate With The Storm is free for all fans who have their own skates and just £3 for those who require to hire skates from Planet Ice.
Following the conclusion of Skate With The Storm (10.30PM) the Manchester Storm squad will then make their way through to 'Jack's Bar' for a short meet-and-greet. This is the perfect opportunity to have any items or merchandise signed or grab a photograph together before the players depart the club.
'Jack's Bar' will be open until 11.30PM on Saturday evening.
Although we've shared some special moments over the last seven months, 2021/22 certainly hasn't been the ideal season but we'd love to spend one more evening together inside the Storm Shelter this Saturday before we say our goodbyes for the summer break.
Tickets for our final Elite League fixture this Saturday can be found HERE
There will also be a huge end of season sale inside the Storm Sports Store following the fixture. If you have a valid match ticket, make your way to Storm Sports to see what official Manchester Storm merchandise is available following the fixture!
Doors open at 6PM, for a 7PM start.
We hope you see you there, Manchester!
#WeAreStorm | #Manchester