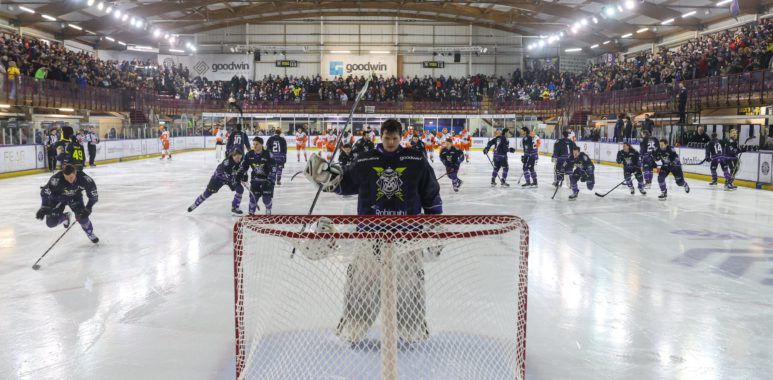 Manchester To Loan James Downie To Nottingham For Remainder of 2021/22 season
Manchester Storm are to loan James Downie to Nottingham Panthers for the remainder of the 2021/22 Elite League season.
The move is not permanent and rights will revert back to Manchester Storm immediately following the conclusion of the season.
In the same vein as when the club loaned Zach Sullivan to Cardiff Devils to gain experience in the Champions Hockey League, the club feel it is important for players to experience different opportunities and if one presents itself which can benefit a player, the club will always facilitate that.
James has been a fantastic asset to us this season and the club would like to wish James well on this next chapter in his career and we look forward to welcoming him back into the fold here in Manchester.
Head Coach Ryan Finnerty commented; "It is important we allow James to experience as many situations as possible. This will help his development and we are excited to watch him perform."