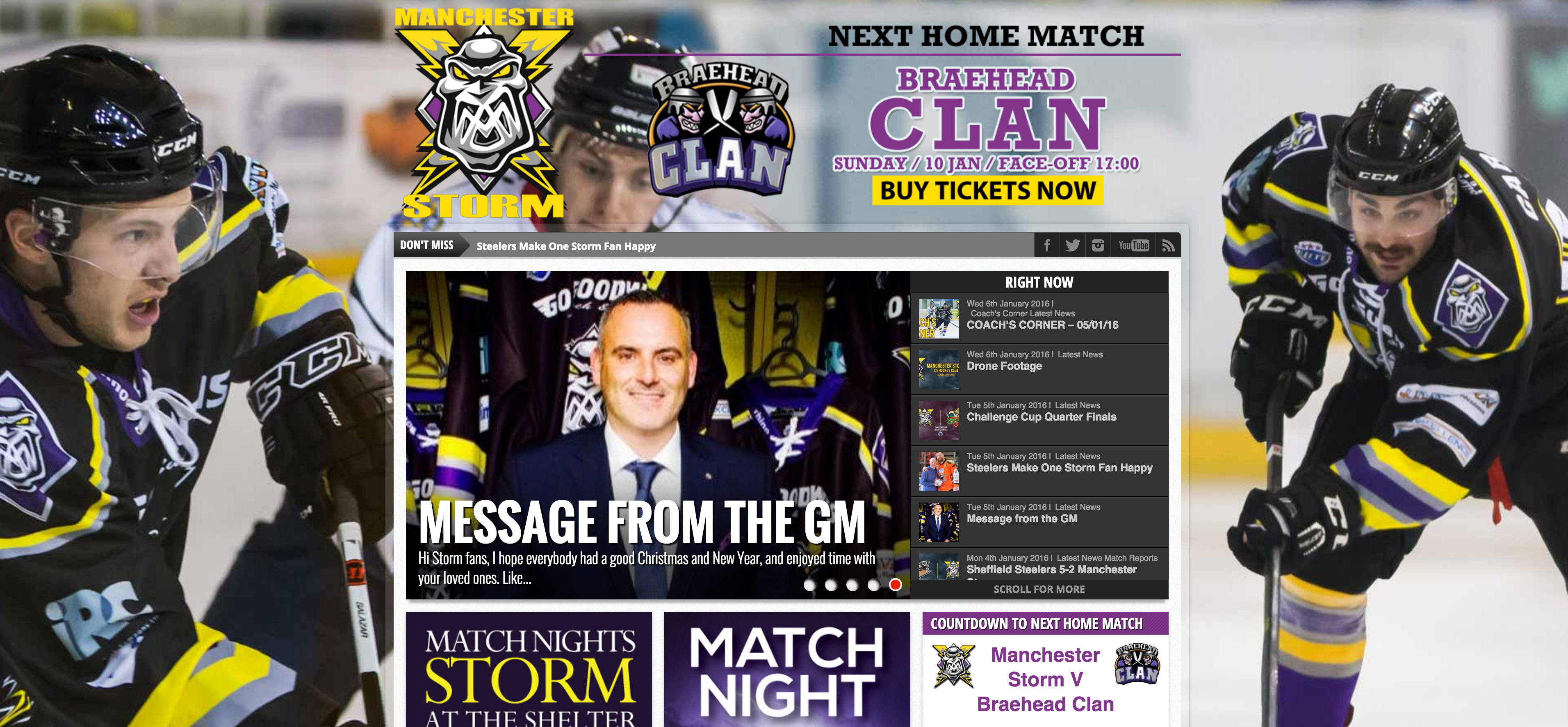 The Manchester Storm has launched a new website, as the Elite League's newest franchise continues to make great strides.
Storm General Manager Neil Russell is delighted to finally have the new site online:
"Our initial club site was literally put together overnight in the summer, so it was always going to need changes made to bring it up to the standard I wanted. It has been a long process to get everything in place, but we realise how important it is to have a website which reflects the hockey club.
"We have worked hard on the design and it seems to have gone down very well with the fans since it went live. I am really pleased with the site and it shows that we continue the hard work to make this club better every single day, on and off the ice." Said Russell.
Web Design & Development by IMPUK
Here are what a few supporters have had to say about it on social media.
Loving the new @Mcr_Storm website. Very professional! 👌🏼

— Mcr Storm fanzone (@mcrstormfanzone) January 6, 2016
@Mcr_Storm good work guys the new website looks awesome! Another step in the right direction! How longs this club been running again?!?

— James Charlesworth (@jiggasintown) January 6, 2016
@Mcr_Storm just had a proper look at your website… I'm very impressed & it works great on my iPhone! Great work peeps!!! 👍🏼 #brightfuture

— Emma Louise Magowan (@EmmaLouiseMagow) January 6, 2016
The new @mcr_storm website looks superb. One of the best in the EIHL now. Great work, everyone! pic.twitter.com/JU5KRCTNJ4

— Paul Wheeler (@fourthlinewing) January 7, 2016