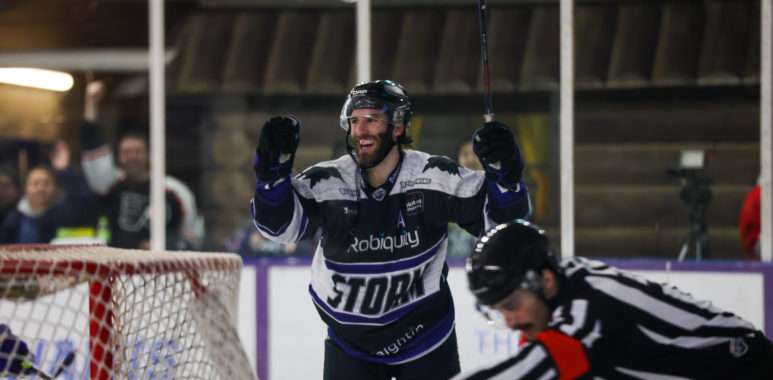 STORM CONTINUE WIN STREAK WITH HOME WIN AGAINST CLAN
Manchester Storm earned their fifth straight win and second four-point weekend in a row with a commanding home win over Glasgow Clan, keeping themselves two points clear in sixth place.
After a scoreless opening period, Dallas Ehrhardt broke the deadlock 2:59 into period two capitalising on a loose puck in front of Ty Taylor. Stephen Johnson doubled the lead at 25:22 with a shot from close range that trickled over the line off a Clan defenseman, while Michael Korol banged home a rebound at 27:25 to put Storm in complete control.
Mitch Jones pulled a goal back for Clan on the powerplay with 4:37 left in the middle period.
A Glasgow comeback looked on 4:47 into period three when Dyson Stevenson pulled the score back to 3-2, but Scott Simmonds' finish on a neat passing play with Anthony DeLuca after Clan turned the puck over in their own zone put the hosts but two ahead. DeLuca and Tyler Barrow added two further goals late on to give Manchester a four-goal victory.