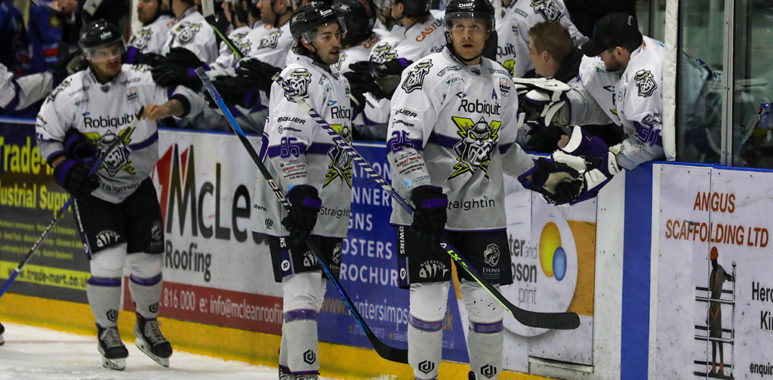 Storm stay sixth with road win
Manchester Storm stayed sixth in the Viaplay Elite League thanks to a road win in Dundee, their second win of the week already.
Storm, who came into this game off the back of an excellent midweek win over Sheffield, needed only 77 seconds to take the lead thanks to Scott Simmonds who looked to pass but instead beat Anton Svensson short side.
The visitors could and probably should have extended their lead in the opening period, but Cole Fraser's first goal for the Stars levelled things up with 1:14 left before the first intermission.
Manchester went back ahead 4:04 into period two with a powerplay goal from Stephen Johnson who tipped a Dallas Ehrhardt wrist shot from the point high past Svensson. The Stars responded on 31 minutes with a powerplay marker of their own – quick hands from Ben Sokey saw a nice deke and then him get on his own rebound to level the scores.
But it was the Storm who would lead after 40 minutes as the Stars turned the puck over in their own zone and the puck was eventually worked to Jonathan Desbiens to beat a sprawling Svensson whose helmet came off as he dived across for the puck.
Cameron Critchlow put the visitors two ahead at 44:06, before Johnson was left all alone at the back post to fire in the Storm's fifth with 46:52 played. Christopher Lidjsman scored a late goal for the Stars who did press for another, but went down 5-3.