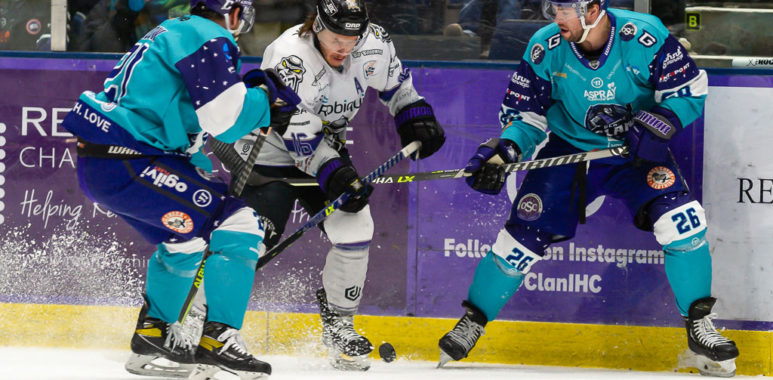 STORM COMPLETE MAX POINT WEEKEND AFTER WIN IN GLASGOW
Manchester Storm scored two goals in under 60 first-period seconds to take control of their Sunday afternoon game in Glasgow, eventually running out 6-2 winners over Clan.
Tyler Barrow opened the scoring with a high finish off a Stephen Johnson pass after Clan turned the puck over on their own blue line with 5:55 played, and although Stephen Dixon tipped a Kevin Massy shot past Jeremy Brodeur to level things at 9:50, 59 seconds would change the complexion of the game.
Johnson put the visitors 2-1 up on 11 minutes by tidying up a rebound in front of John Muse, while 59 seconds later Michael Korol beat the Clan goalie from a bad angle to make it 3-1.
Jake Bricknell had the only goal of period two to put Storm up by three, while Anthony DeLuca and Scott Simmonds scored six minutes apart in the third to make it 6-1. Dyson Stevenson scored a late consolation for Clan who ended the week conceding 18 goals in three games.