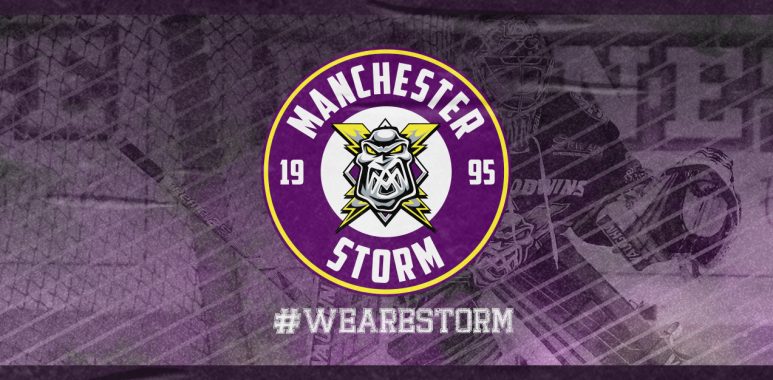 SPONSORSHIP NEWS: DIZZYFISH BACK FOR THIRD SEASON!
Your Go Goodwins Manchester Storm are delighted to announce 'Dizzyfish Installations' are back on-board for a third consecutive season with the club!
'Dizzyfish' are an audio visual (AV) solutions company providing services to commercial & private clients across Scotland and are the masterminds behind the 'Dizzytron' which hangs from the rafters of the 'Storm Shelter'. The 'Dizzytron' will be under-going some off-season maintenance to be ready for the 2019/20 season, as part of the partnership.
'Dizzyfish' will also be full player sponsors of new signing, Mathieu Gagnon, for the 2019/20 season! Be sure to keep an eye on their official social media channels throughout the season for some exciting content featuring Mathieu. You can follow 'Dizzyfish' on Twitter; @Dizzyfish & on Facebook; @DizzyfishLtd
"We have been involved with the Storm since Ryan joined the club and asked us for a technical solution to improve the sight-lines in the shelter. On hearing Ryan's vision for sponsorship this season we had no hesitation in getting more involved. As with all our sponsored teams this year we will be providing the players with some awesome 'Gallo' Acoustic speakers in limited edition Storm colours which will also be available for purchase! We are delighted to be sponsoring Mathieu Gagnon and our branding will proudly be on the team shorts for the 19/20 season". – Avril & Dave at Dizzyfish
A bit about their history
Our youthful enthusiasm shines through but we are not new to the industry.  The Dizzyfish team have been doing what they do best since 1997 and having identified a gap in the market, we decided to harness these skills and deliver Audio Visual technology services for homes and businesses.  With an innate interest in what we do, our enjoyment spills over, making each project satisfying and fun for all concerned.  Experienced, skilled and highly tuned into all aspects of the AV, our background stems from the luxury Audio Visual market, so you can expect to receive an exceptionally high level of finish and creativity when you choose Dizzyfish.
Your Audio Visual team of creative thinkers
When you think Dizzyfish, don't think 'tradesmen' but instead think intuitive experts that listen to your wishes and understand them; every offering is bespoke and it is only by opening up to you and getting to know your thoughts and aspirations that we can deliver exactly what you want.  You are important to us and for that reason we want you to be a customer for life and for us to be 'your AV guys', always on call when you need us.  With us you get the full package, even supplying electricians, decorators and aerial installation experts if you need them.
Commercial or private clients – we are here for you
If you are looking for professionals to help you with cabling, cable tidying, the latest Audio & Visual systems or even digital signage, we are the expert AV team to call!   Home cinemas, flat screen TV installations and everything else in between falls within our spectrum of Audio Visual services; builders, architects and interior designers often call on us to provide 'Dizzyfish approved' AV plans. We have worked with Sonos since 2006 and are chief AV contractor for the Cala West Thornton Hall development as well as a trusted installer for the INTU shopping centres.  Whether you need your home or business kitted out or even an office cabled and ready for your IT guys, call on us.
DizzyFish Audio Visual Solutions are available across the whole of Scotland; Troon, Ayr, Largs, Port Glasgow, Greenock, Irvine, Saltcoats, Ardrossan, Kilwinning, Paisley, Glasgow, Edinburgh, Dundee, Perth, St Andrews, Aberdeen, Inverness, Fort William.
If you would like to become an official Manchester Storm sponsor for the 2019/20 season, please get in touch with Liam Hesketh at Liam@storm-office.com for more information! Full player sponsorship, rink advertising, brand placement, kit sponsorship, SMO & more available now. 
#WeAreStorm | #ATTWWY