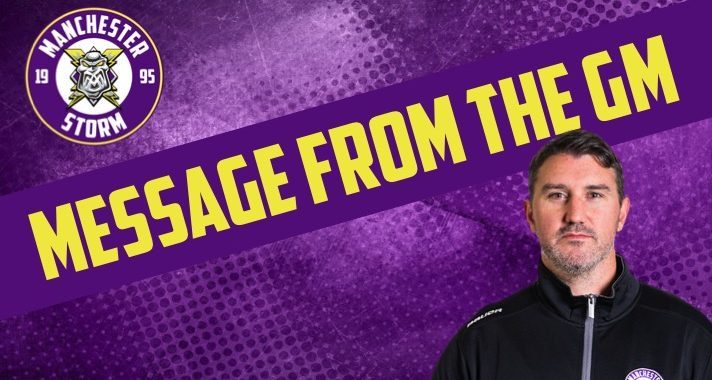 Latest News
Message from the GM
RYAN FINNERTY Q&A: SATURDAY 27TH APRIL
Hello Storm Fans,
I hope everyone has enjoyed the weather over the last week & enjoyed the Bank Holiday weekend. Hockey season might feel a way off yet, but it will certainly come around fast & for us it started back in January as we prepare for the 2019/20 Season here in Manchester.
I encourage all fans to join me on Saturday 27th April from 2.30pm at the Cresta Court, Altrincham for a look back, look forward chat about all things Storm related. Bring your questions and let's have a great day discussing our beloved Club together.
I am flying home on the 30th April so I'm really looking forward to seeing each and every one of you on the day and I hope that the sun is still shining!
One last thing….. We will be making a special announcement on a new player signing on the day so make sure you are in attendance.
See you Saturday, folks
Finner.
WHERE: Cresta Court Hotel, Altrincham (Allen Suite)
WHEN:   Saturday 27th April – 2.30pm onwards
This event is FREE admission & being run by our official supporters club. If you wish to attend, please email events.stormosc@gmail.com to secure your seat.
#WeAreStorm | #ATTWWY