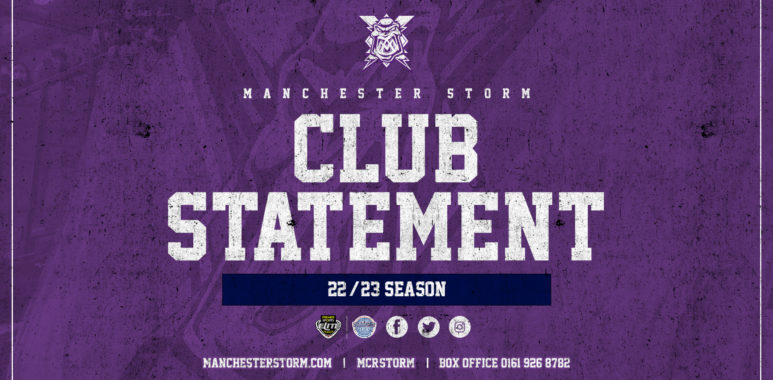 REPORTS OF ABUSE DURING LEAGUE FIXTURE
The club are currently investigating reports of abuse directed at Sheffield Steelers players at the conclusion of the league fixture on Friday evening.
Manchester Storm have a zero tolerance policy on any form of abuse or anti-social behaviour.
The club would like to apologise to the Sheffield Steelers organisation and once all evidence has been collated, the attendees in question will be informed and if found guilty, receive lifetime bans.
We pride ourselves on being a family friendly sport and we will deal with such incidents in a timely manner.
#WeAreStorm | #Manchester