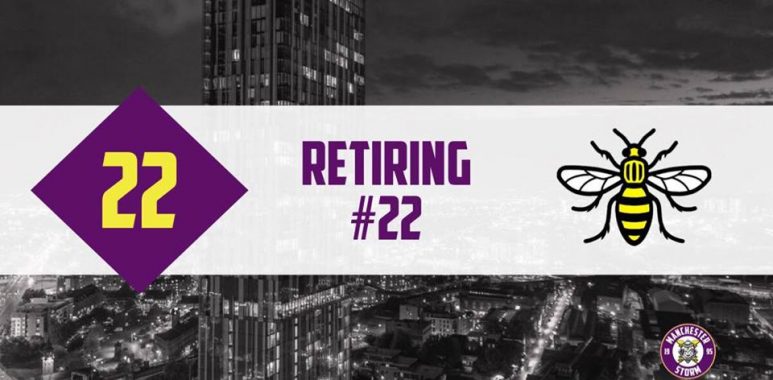 Remembering the 22: Manchester Storm vs Sheffield Steelers
Tickets for Storm's upcoming game against Sheffield Steelers can be ordered online HERE, or by calling the box office on 0161 926 8782, or in person at the box office.
On May 22nd 2018, on the first anniversary of the tragic bomb incident which took place in our city, it was announced across Storm's social media that the club would be retiring the #22 jersey, in memory of the 22 victims who lost their lives.
Your Go Goodwins Manchester Storm, would like to announce that the #22 banner will also be lifted this week in the run up to our next home game, to commemorate and remember those lost and injured in the incident.
This Saturday 22nd September, sees Sheffield Steelers as visitors for the Challenge Cup game against the Storm. Before the game and National Anthem, our match night announcer, Aden Millen, will share some condolences on the ice, before we hold a minutes silence in respect. This will be followed by a minutes applause in the 22nd minute of the game, to honour the work of responders, hospitals and everyone who came together to help during the aftermath of the attack.
Don't forget you can still make a donation for Luke Moffatt's Charity Wing Walk event HERE, or why not secure one of the 2018/2019 Own & Loan jerseys Here.