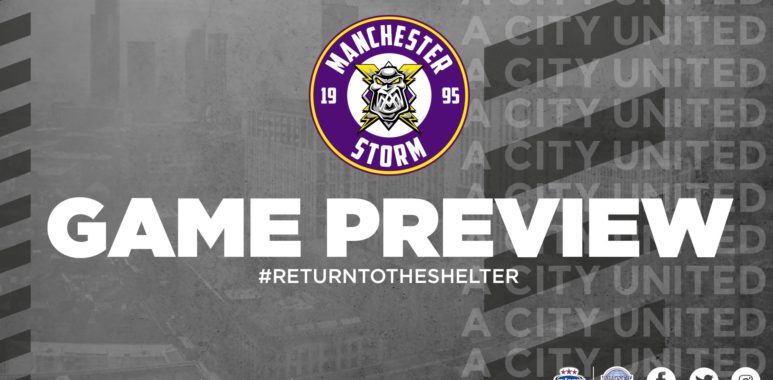 Latest News
Match Previews
PREVIEW: Away day against Guildford Flames
Guildford Flames vs Manchester Storm – Sunday 26th September @18:00 – Guildford Spectrum Leisure Complex
Manchester Storm begin their official 2021/22 EIHL campaign away in Guildford on Sunday 26th September. Looking for some points on the road, this is the first meeting in over a year for both sides.
GM and Head Coach, Paul Dixon has selected many fresh faces ahead of the 2021/22 campaign.
Netminder, Kevin Lindskoug joins the club from Swedish league, HockeyEttan, while former Storm netminder, Adam Long joins as backup.
The defensive lineup has had a complete makeover, with new players including the likes of Jesper Alasaari, Jake Bolton and Jamal Watson – who may also step up as a forward when required.
New forwards include Canadians, Levi Cable, Tristen Frei, Chris Gerrie and Ian McNulty. British forward Jordan Cownie trades Dundee Stars for the Flames and Mac Howlett joins following a stint for the Elite Series with Coventry Blaze. Long time Nottingham Panther, Robert Lachowicz also signed for Flames over summer.
If you are travelling for this event you can buy tickets here.
There will be no webcast available for this game.
Visit the Guildford Flames website for more information.