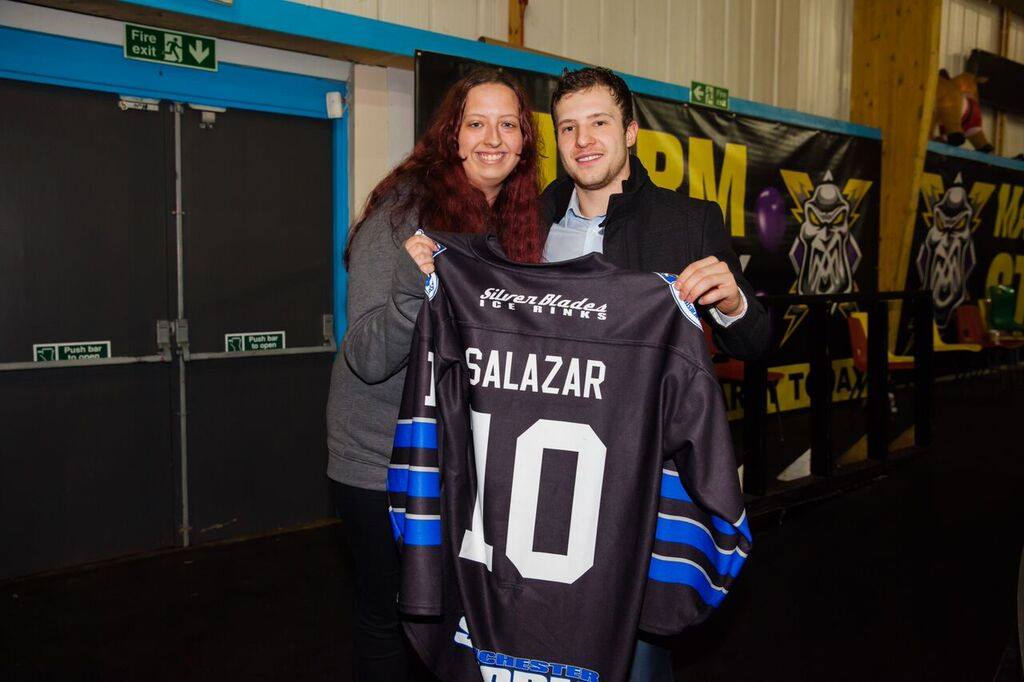 On the first day of Christmas Neil Russell gave to me… A brand new Manchester Storm
NEXT HOME GAME: The Go Goodwins Manchester Storm face the Edinburgh Capitals at the Storm Shelter in Altrincham, this Saturday 30th January (6:30pm face-off) in Elite League action. Tickets can be purchased online via the club website, www.manchesterstorm.com, calling the Box Office on Tel: 0161-926-8782.
Storm fan Sarah Highman gives us her views on all things Storm in the latest instalment of the Storm Blogger series. Would you like to contribute? If so please email Storm GM Neil Russell at GM@manchesterstorm.com
Why I fell in love with the Storm;
Throughout my childhood, there was many a time I'd hear tales of the marvellous Manchester Storm, Super League Champions of 1998-1999. In fact, when you flick through the family albums it doesn't take long to see the impact the original Storm had on my now 26-year-old brother. From Christmas, to birthdays, even on holidays, the replica Rubachuck jersey went wherever my brother did (as you can see from this photo of our Canada holiday, 1999).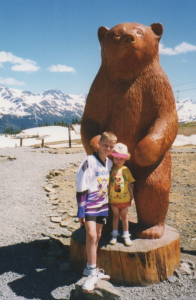 As the younger sibling, I could not remember my parents taking us to the Manchester Storm games in their glory days. I was only six years old when the team disbanded.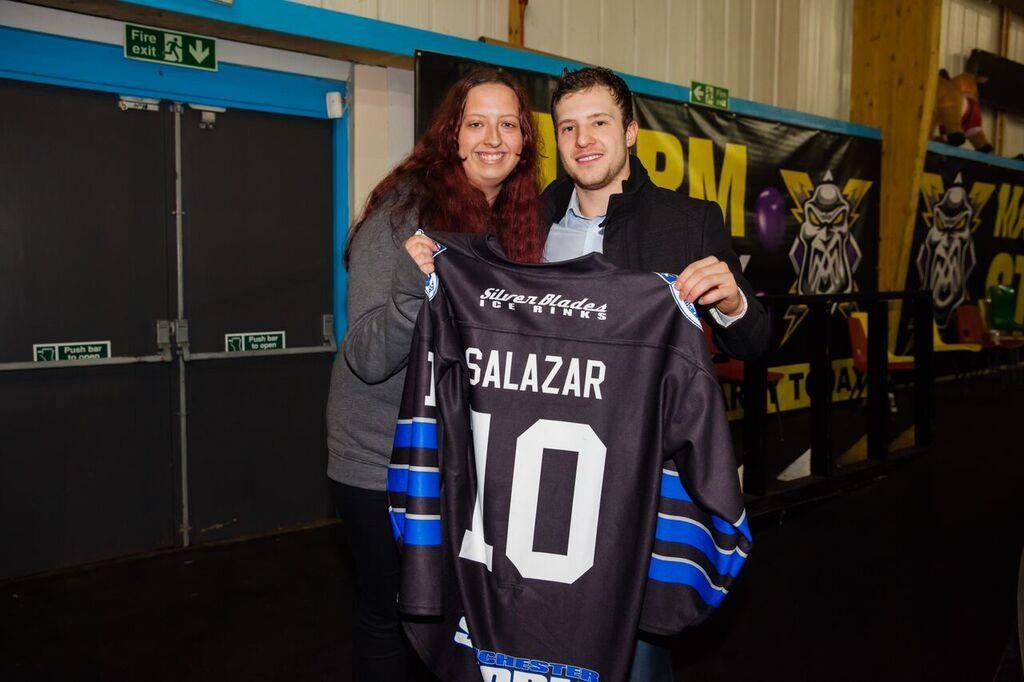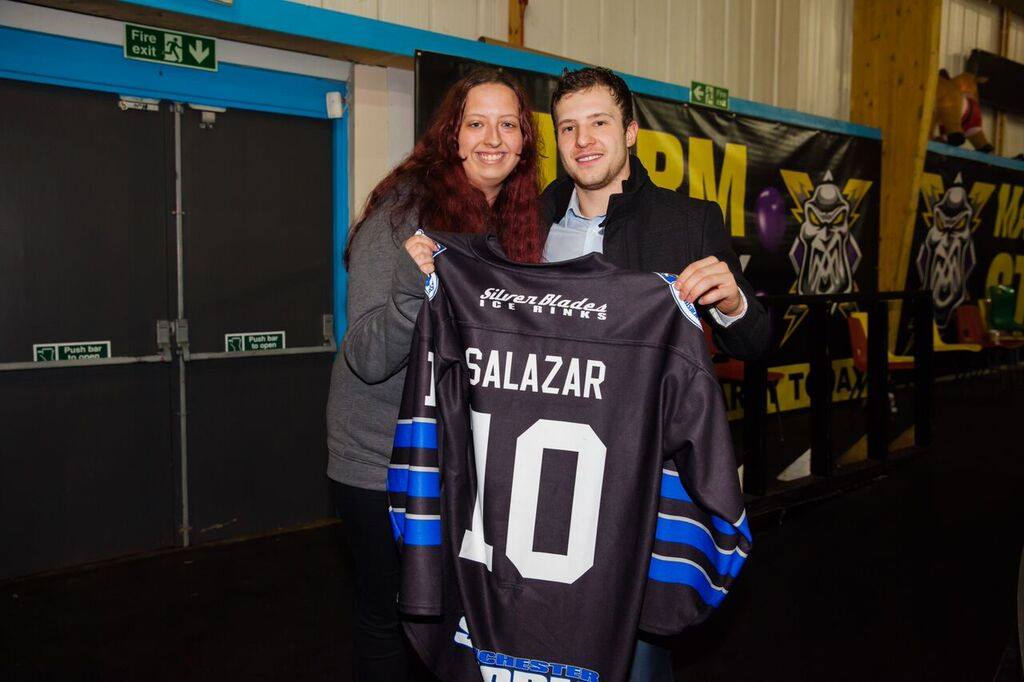 Then in September 2015, that all changed. The Storm were back and this time I was able to remember it all: the anticipation before the first match; the friendly and lively crowd; a tangible atmosphere. Not only did we experience spectacular hockey, my brother and I were immensely excited to meet some of the heroes of the new team.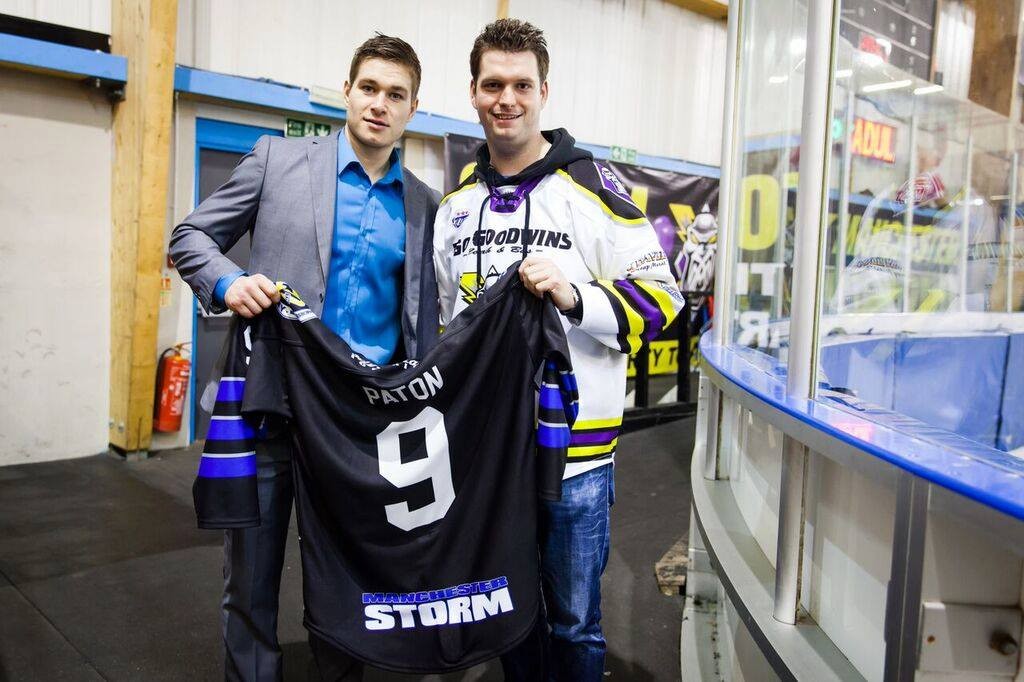 There are many reasons I have now become just as hooked on the Storm as my brother was as a child. So, what exactly is it that makes you fall in love with the fastest sport on earth?
Rules
Every sport must have them. However, unlike the complex debates surrounding football and their version of the off-side rule, even I grasped the rules of ice hockey virtually straight away. From icing to power plays, all rules are fairly self-explanatory. Even if they weren't immediately obvious, Storm fans old and new were helped to understand rules and fouls in a handy guide starring Grant Toulmin earlier this year.
Camaraderie
Whether it's on the bench, on the ice or in the seats you cannot deny a sense of community within the Storm Shelter. There is no hooliganism or violence, visiting teams and their fans chat happily to Storm supporters with the common aim of enjoying a good game of hockey. The family friendly environment is key to the sense of unity one gets before a match as the national anthem plays and only serves to make game days more enjoyable.
Skill
As someone who is a pretty poor skater (at best) it is difficult not to praise every person on the ice for the incredible skill in just being able to move around the ice, let alone handling a stick, a puck and the odd fight. Not only do Storm players exhibit phenomenal skill on the ice, up and coming ice stars are given a chance to shine (for example, as demonstrated by the children's performance of Despicable Me during a period break earlier this season). It really does make one aspire to tackle learning to skate.
Events
This season has been full of exciting events to really make fans look forward to game days. From Pink The Rink, to Armed Forces day, Halloween to the triumphant Retro Nights, there is always something new to spice up the Storm. This also gives fans the opportunity to buy all sorts of cool and desirable merchandise. Jerseys sold like hot cakes for both Pink The Rink and Retro Nights, raising money for charity and celebrating our team's wonderful heritage. In the lead up to Christmas, Storm fans even had the opportunity to meet and greet players, an accessibility not offered to many football or rugby fans. Offers such as these make fans look forward to game days even more and allow them to really get involved with players and support their team with even greater pride.
As we've now entered the New Year and the season's end draws nearer over the next 2 important months, it is easy to question what lies ahead for this new generation of Manchester Storm. What changes will be made next season? As we increasingly embrace our roots, will we display more retro storm memorabilia? What will we have to exhibit from the first season of new Storm? How long before new Storm reaches the heights that old Storm did? To these questions, we have no answer, only speculation. However, one thing is sure, Storm supporters' numbers are growing and the Storm are back!
By Sarah Highman