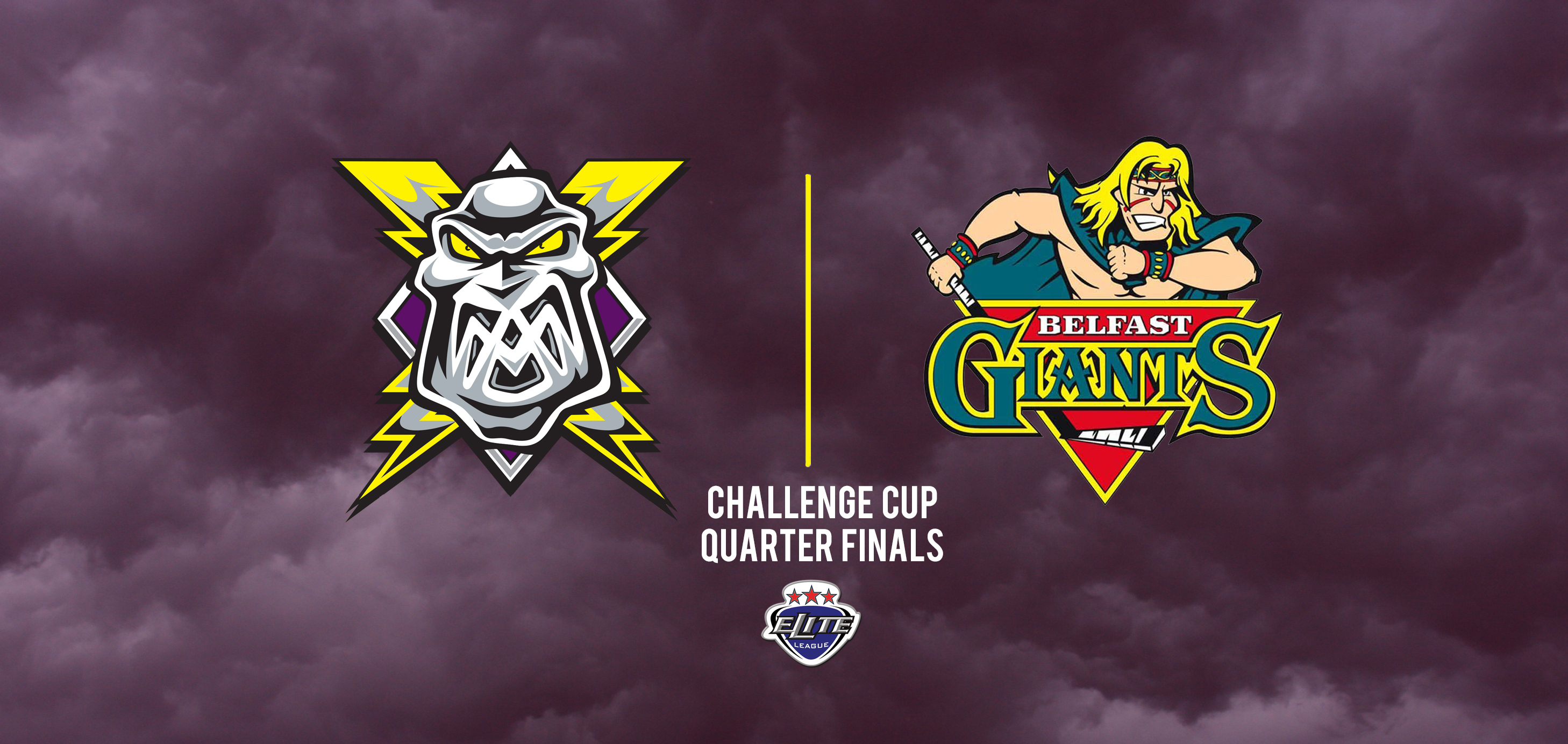 Belfast Giants 6 Manchester Storm 2 (11-4 on agg)
NEXT HOME GAME: The Go Goodwins Manchester Storm face the Edinburgh Capitals at the Storm Shelter in Altrincham, this Saturday 30th January (6:30pm face-off) in Elite League action. Tickets can be purchased online via the club website, www.manchesterstorm.com, calling the Box Office on Tel: 0161-926-8782.
The Go Goodwin's Manchester Storm saw their Challenge Cup dream come to an end this evening, as they lost 6-2 to the Belfast Giants at the SSE Arena to see them slump out at the quarter finals with a score of 11-4 over the 2 games.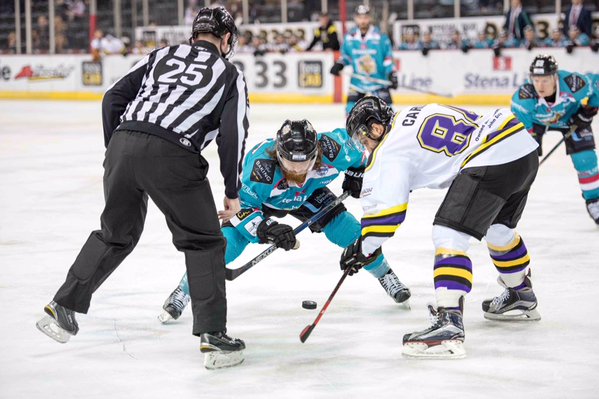 The first period saw the Giants go 1-0 up just after 5 minutes had been played, when Craig Peacock was able to slot past Zane Kalemba in the Storm net, after a frantic & messy few seconds prior in front of the Storm net. The Storm however weren't deterred and whilst on the penalty kill, were able to score what has to be one of the most bizarre goals of the season, with Paul Phillips getting the final touch on a bouncing puck that did not want to rest on the ice! The remainder of the period saw the play move from end to end as both teams pushed hard for the go ahead go.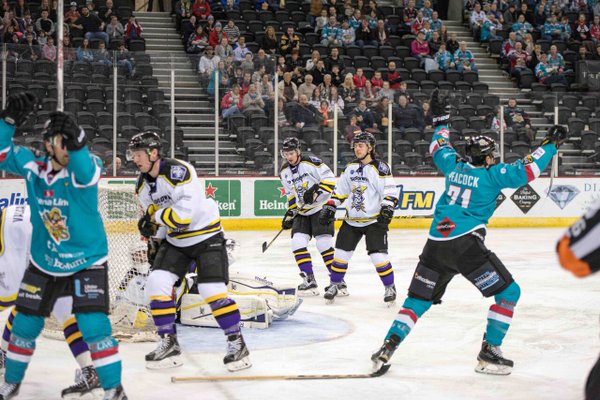 Belfast were able to regain their lead after 8 minutes of play in the 2nd, when Mitch Ganzak poked the puck home for his 6th of the season, whilst on the power play! Just over 2 minutes later, Vinny Scarsella was able to tie things up again for the Storm, as he deflected a lovely pass from Matt Sisca into the back of the net. With 3 minutes remaining in the 2nd, the Giants up'd their game, and were able to score not one, but twice in a 49 second window of play, with David Rutherford and Colin Shields grabbing the respective goals.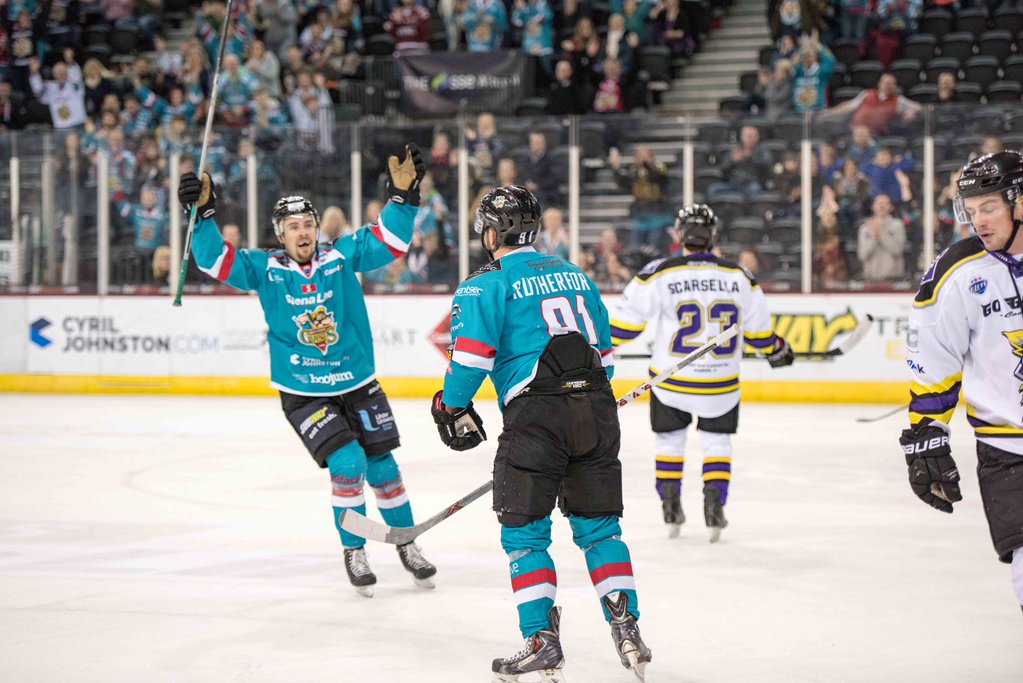 With the score 4-2 on the night and 9-4 on aggregate, the Giants came out flying in the 3rd stanza. Former NHL'er, Kris Beech, was able to score just over 2 minutes into the third to give the Giants a convincing 5-2 lead, before Michael Forney blasted one past Zane Kalemba, while short handed, to give the Giants a 11-4 aggregate lead over the visiting Storm. Despite the scoreline, the Storm continued to push hard for their next goal, and despite an alterction between Devin Didiomete and David Rutherford, which saw Rutherford ejected from the game, the Storm were just unable to get that extra goal.
Final score: Belfast Giants 6-2 Manchester Storm (11-4 on agg)
MOM for the Manchester Storm: #24 Devin Didiomete
MOM for the Belfast Giants: #72 Darryl Lloyd