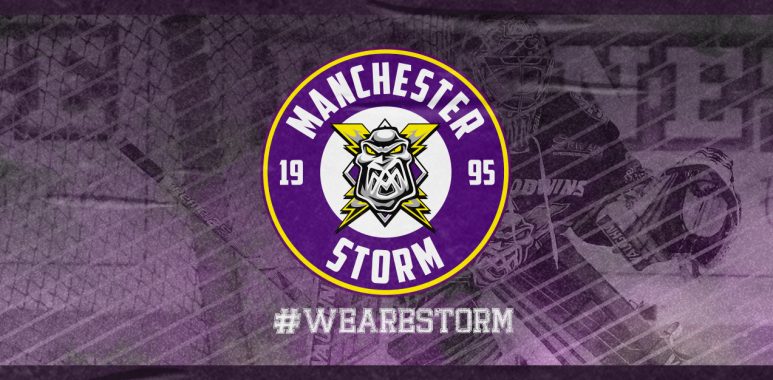 NEWS: A MESSAGE FROM YOUR MSOSC!
As we head towards the start of what looks to be an exciting season we wanted to provide you with a couple of important updates;
Memberships: Deadline for Renewals is the end of August 2019. After which time all none renewed membership numbers will become eligible for recycling to new members and the discounted pricing will stop. With a range of benefits including discounted events, discounted travel and other benefits this is a must for any Storm fan. – Read Here https://manchesterstorm.com/membership/
Meet The Players: The first event of the season is fast approaching and is sure to be a sell out so book your ticket now to avoid disappointment. On the night you will be one of the first fans to not only see the unveiling of the five shirts but to hear who will be your captain (and  up to two or three alternate captains) for the season ahead. If that is not enough to persuade you to join the team and management staff at the event then how about hearing first hand from our new sponsors! Oh and did we mention a special guest compere for the evening who we know you will want to say "hi" to as the evening progresses. So be the first to get those photos and signatures and meet the players   Email: Events.stormosc@gmail.com
Own and Loan: A special thanks to all those fans who have already purchased own and loan jerseys for this season. We can confirm that at the Meet The Players event we will be offering you the chance to secure your own and loan jersey once you have met the players. However we are excited to announce that for all Own and Loan fans who have secured a jersey (or two) prior to the end of the event (including those who have already purchased theirs) we will be offering you the chance of a very special prize of a place on the bench for an early season game (to be confirmed). A very exciting and prestigious prize I am sure you will agree but you have to secure that jersey first – https://manchesterstorm.com/manchester-storm-official-supporters-club/own-and-loan/
Travel: We are also excited to announce that we have now secured away travel for a number of games for next season (especially on Saturday evenings), Subject to numbers so following the Meet The Players event we will be publishing the first batch of travel details for you to decide which games you will support the team at.
Bowling Event: We can confirm that our second event will be on Tuesday 24th September at our new partner Atlantic Bowling. Numbers are limited so be sure to secure your ticket to avoid missing out. This is always a very popular event and one that regularly sells out so book early. Details will be announced immediately after Meet The Players event.
Match Night Packages: There are a range of packages available which this season have benefited from a members and none members price scheme to further enhance your experience.  Whether you buy a package as a Birthday, Christmas or Wedding Anniversary gift for a family member or friend we are sure they will not be disappointed. So why not create your own #StormMemories and register for one of the packages listed:  – Read Here  https://manchesterstorm.com/match-night-packages/
Hope to see you all soon…
Manchester Storm OSC