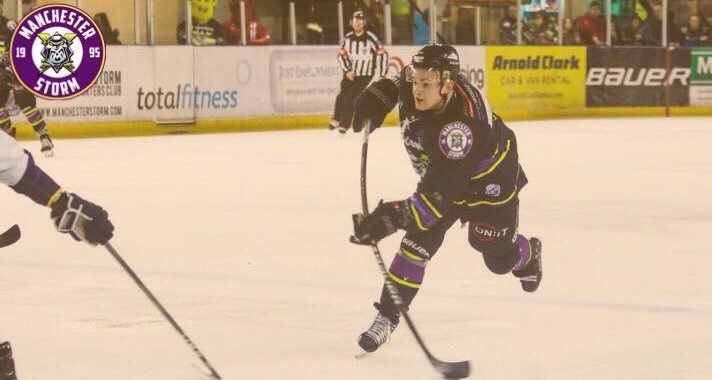 MATCH REPORT: Manchester Storm 1-6 Guildford Flames
Tickets for Storm's upcoming game against Dundee Stars can be ordered online HERE, or by calling the Box Office on 0161 926 8782, or in person at the box office. Face-off is Wednesday 20th February, 19:30 face-off
Storm were first in the penalty box last night when Bakker received two minutes for charging at 3:57.

The Flames got the first goal of the evening on the powerplay, the puck tapped in by Watters and assisted by Ackared and Crooks at 5:58. The Flames scored their second of the night at 13:22, with a big shot from the blue line by Abt. Watters and Reddick both claiming assists.
Despite the scoreline, it was a competitive twenty minutes of play, with some end to end hockey. New player, Sam Zajac making his debut for the club and looked like he was fitting in well with his new teammates.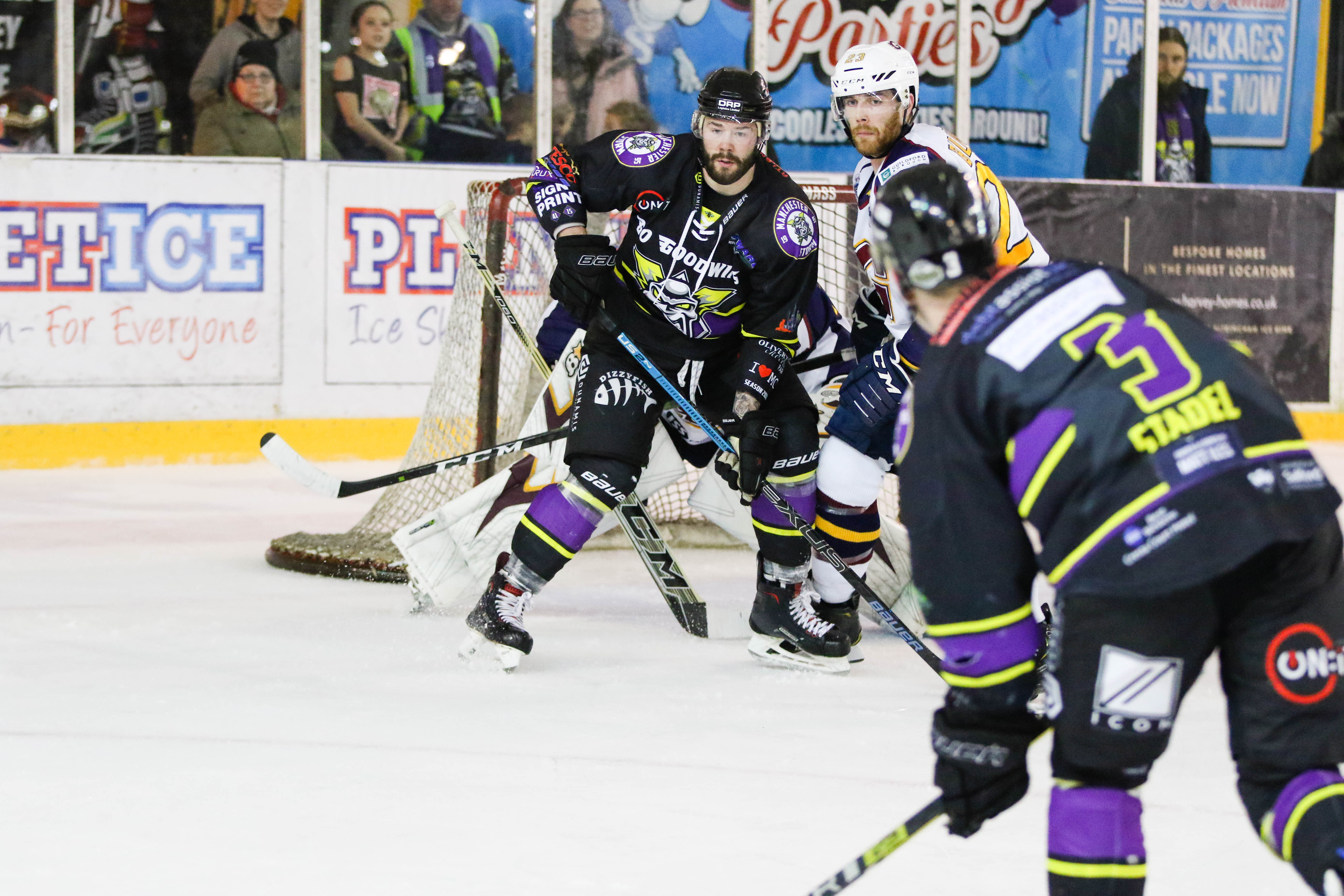 The second period went in favour of the Flames, who pushed for another goal from the first face-off. It was King who claimed his first goal of the night, assisted by Foster at 20:59. They claimed goal number four under a minute later, Watters getting his second of the evening, assisted by Ackered and Reddick on a deflection (21:38). At 25:13, the Flames found goal number five, Abt getting his second goal of the evening, the assists from Dunbar and Watters.
In the final few minutes of the second period, Storm had their first powerplay of the evening when the Flames were handed two minutes for too many men on the ice. They pushed forward, with some good chances, to be shut out by Carozzi.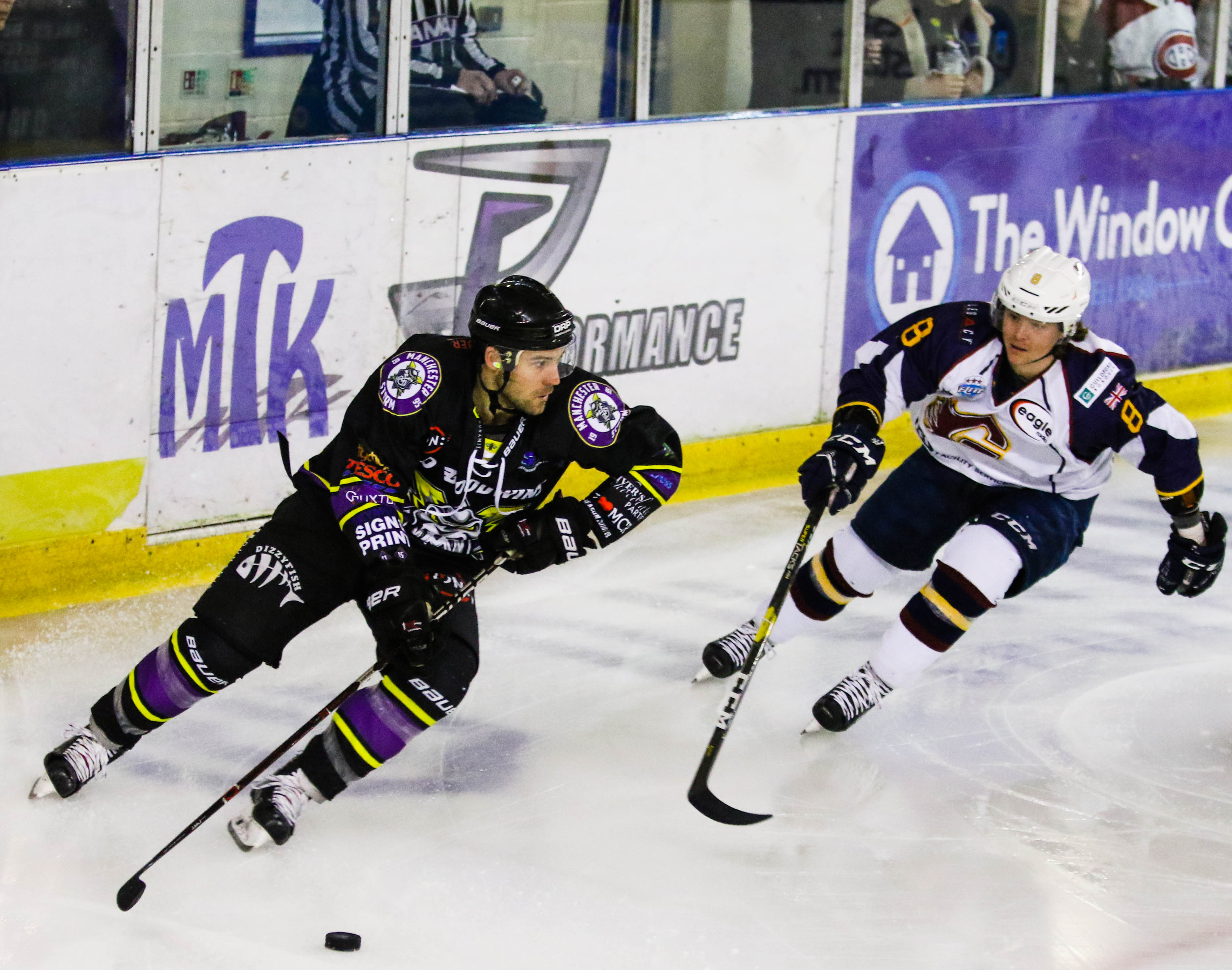 Storm's first goal appeared at 42:57, scored by Long and assisted by Ehrhardt. Just under a minute later, Long was handed a two minute penalty for slashing. Their penalty kill was strong, not leaving any chance for powerplay goal in Flames favour.
With eight minutes left on the clock, Flames scored their sixth goal, scored on the rebound by Ferguson and the assists from Waller and Reddick.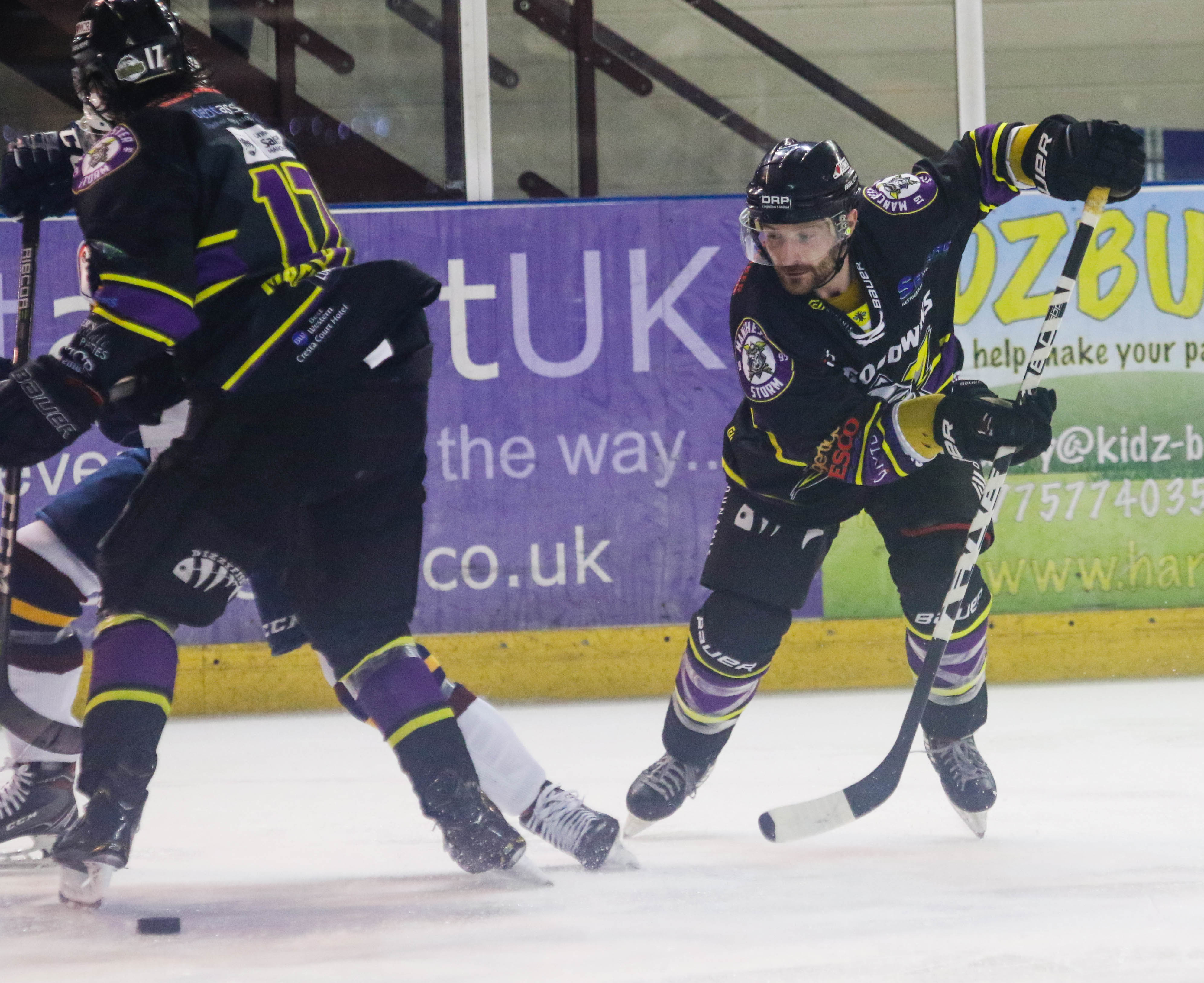 Man of the Match for Guildford Flames went to #27 Ian Watters.
Man of the Match for Manchester Storm went to #89 Ciaran Long.
Shots on Goal: Matt Ginn – 27.
Shots on Goal: Chris Carozzi -23.
Referees: Stefan Hogarth and Tom Pering.
Join us for mid-week action against the Dundee Stars, 20th February 2019. Face-off is 19:30 and doors open 18:30! This is an important game during the playoff push, so let's pack the shelter!
The OSC have a special "Ladies Night" coming up on 26th February 2019 – 7:00pm-late. The event will be held at Tiger Tiger Manchester and  includes a three course meal and a drink on arrival. Manchester Storm have teamed up with NORFOX Charity for this event. Contact events.stormosc@gmail.com for more information!