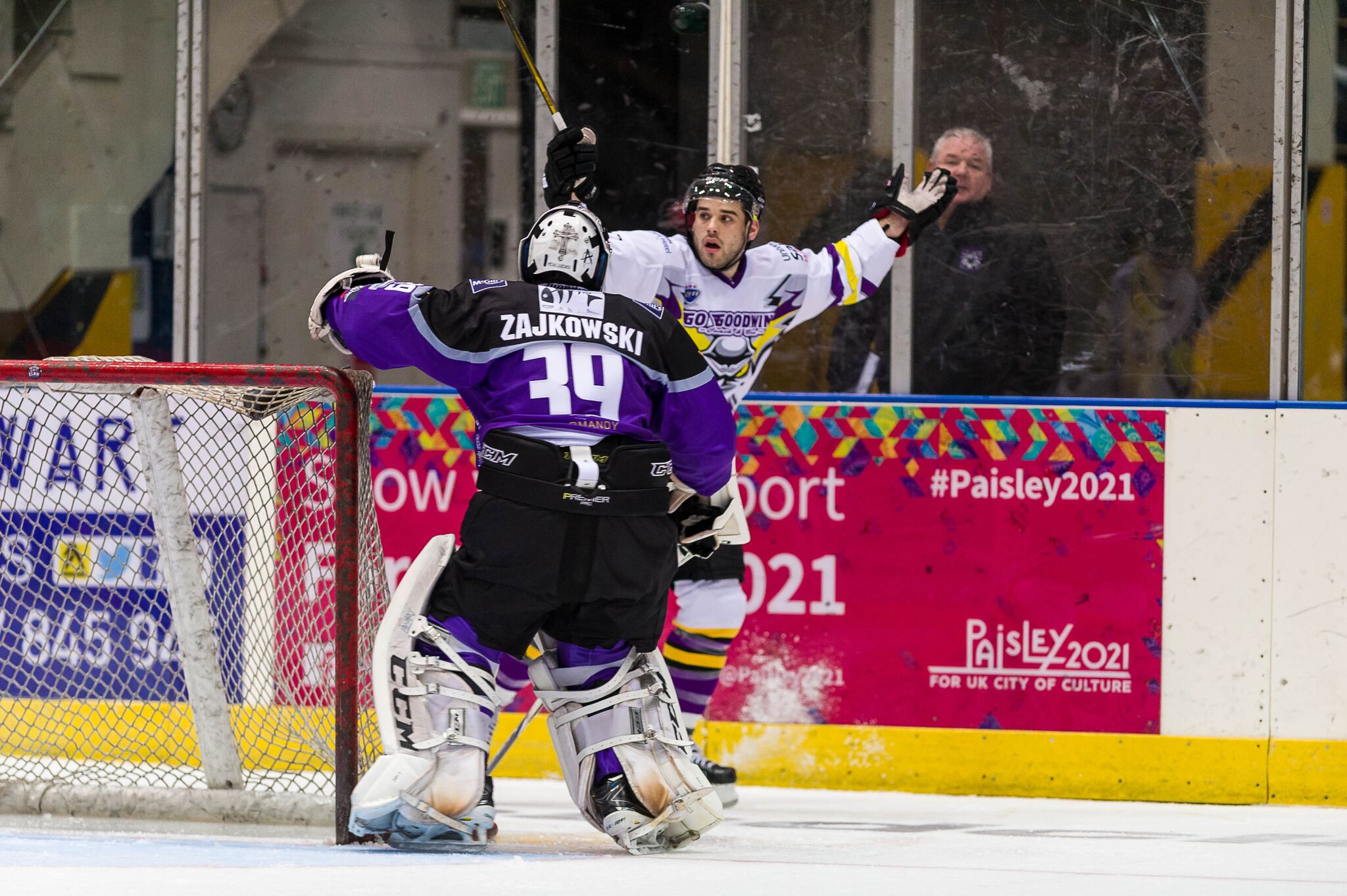 Match Report: Braehead Clan 2-1 Storm
TICKETS: The Go Goodwin's Manchester Storm are back in action on Saturday 28th January as we face the Dundee Stars in EIHL action. Faceoff is at 7 pm and tickets can be ordered online, by calling the box office on 0161 926 8782, or in person at the box office!
Your Go Goodwins Manchester Storm's Scottish Triple Header got off to a disappointing start, as they went down 2-1 to the Braehead Clan in a closely fought battle at the intu Braehead arena!
Despite no goals being scored in the opening 20 minutes, the hockey on show was fantastic, with both sides going close to taking the lead. Mike Clemente in the Storm net was called upon numerous times to keep the visitors with a clean sheet, as was Michal Zajkowski in the Braehead net.
The Clan took the lead early in the second period, when Mike Hammond was able to convert off of a Jordan Buesa assist. The play after this was tilted one-sided as the Clan continued to dominate for the remainder of the period. Despite the Storm being on two power plays, they were unable to pull one back, mush to the frustration of the 200+ travelling Storm fans!
The third period faired better for the Storm, with them clawing a goal back, but not before the Clan were able to double their lead with Scott Pitt adding to his already impressive tally for the season. The Storms only goal of the evening came from non-other than fan favourite, #29 Eric 'The Dude' Neilson with 6:42 to go in the period. With the clock ticking down, the Storm continued to push hard for an equaliser, even pulling Clemente to the bench with 2:30 to go in the period!
The Storm look ahead to tomorrow's game aginst the Fife Flyers, with F/O at 7:15pm, and then Sunday's game against the Edinburgh Capitals!