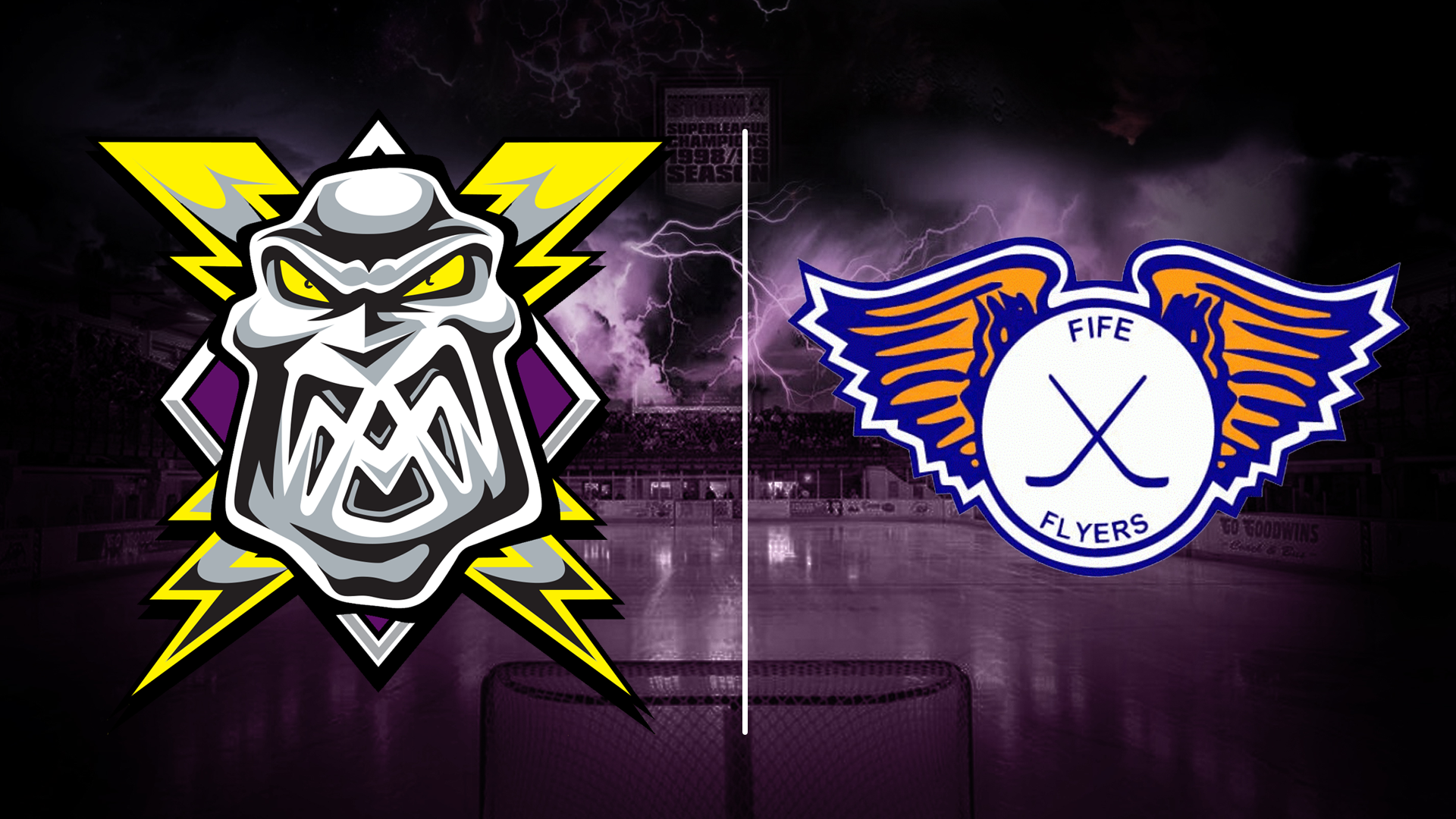 Latest News
Match Previews
Match Preview: Storm @ Fife Flyers
TICKETS: The Go Goodwin's Manchester Storm are back in action on Saturday 28th January as we face the Dundee Stars in EIHL action. Faceoff is at 7 pm and tickets can be ordered online, by calling the box office on 0161 926 8782, or in person at the box office!
Your Go Goodwins sponsored Manchester Storm are back in action this Saturday as they face the Fife Flyers in the second game of this weekend's Scottish triple header. Faceoff at the Fife Ice Arena is at 7:15 pm.
Fife and Manchester have been pretty even this season so far, and occupy 2nd and 3rd in the conference standings, respectively. The Flyers have secured 22 points from their 20 conference games, along with 12 points from 11 games against Erhardt conference opposition, taking their league total to 34 points from 31 games. This sees the Flyers sitting in 6th in the league standings, 5 points ahead of 7th placed Storm, who have also played 31 league games. Both teams are still chasing down the Braehead Clan for the Conference lead, and the higher playoff seeding that comes with it.
Flyers – Storm games this season: The Flyers-Storm series has been a topsy-turvy affair this season, with the neither team having the edge so far. The first meeting between the sides was in early October, where the Flyers ran out 7-0 victors. This was followed up by three straight victories for the Storm against Fife, winning 3-0, 2-0, and 4-3 after a shootout. The last two matchups have resulted in Fife victories, 4-2 and 3-1 a couple of weeks ago. Ryan Dingle has been the top points scorer in the matches between the two sides, scoring 5 goals and assisting on 3 others. For the Storm, Matt Bissonnette has been the top points scorer, scoring 1 goal and adding 6 assists, he's had a hand in 7 of Storm's 11 goals in the series.
Special Teams: The games between Fife & Storm have seen only 4 powerplay goals scored in 50 opportunities. The Storm have killed 25 of the 28 Flyers' powerplays for a penalty kill percentage of 89.3%, while the Flyers have killed 21 out of 22 powerplays, a 95.5% penalty kill.
Form: The Flyers have won 3 of their last 5 games, taking 7 points along the way. Manchester have won one of their last 5 games, picking up 2 points.
One to watch: Justin Fox has been in impressive form this season, scoring 3 goals and 3 assists against the Storm, contributing to his 15 goals and 14 assists for the season.
MATCH DETAILS FOR SATURDAY:
Game at the Fife Ice Arena: Rosslyn Street, Kirkcaldy, Fife, KY1 3HS
Doors open from 5:15 pm
Face-off at 7:15 pm
Tickets can be purchased online or on the day HERE – Away fans sit in block "F"
Live Twitter updates from the game will be via StormLive
Live stream for this game is available HERE
Storm will be in their WHITE away jerseys