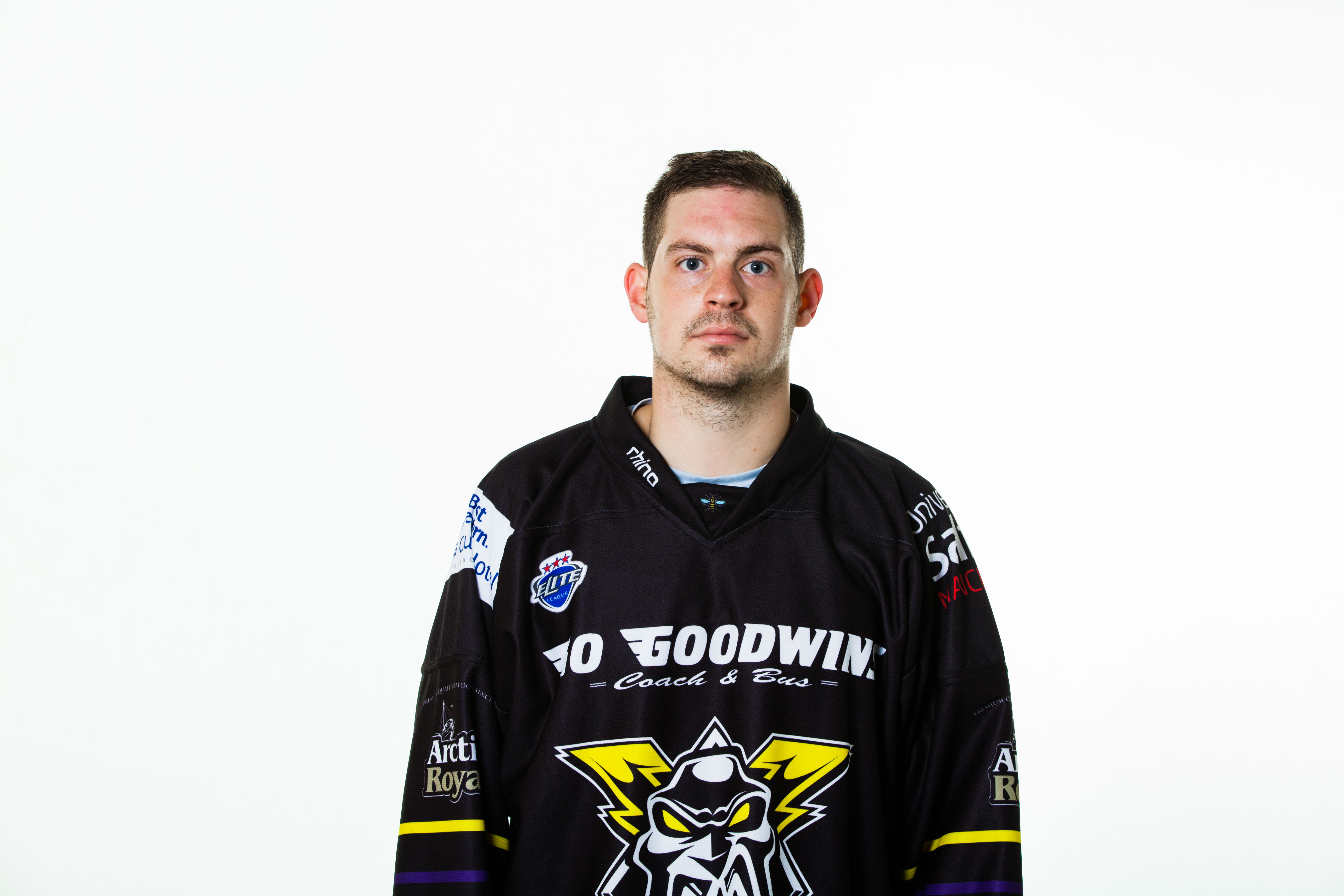 PRINCE FELT LIKE A KING AFTER TREBLE
TICKETS: The Go Goodwin's Manchester Storm are back in action on Saturday 28th January as we face the Dundee Stars in EIHL action. Faceoff is at 7 pm and tickets can be ordered online, by calling the box office on 0161 926 8782, or in person at the box office!
Manchester Storm's Jack Prince said scoring a hat-trick in the Elite League was a dream come true for him.
The 25-year-old's third period treble helped his team to a huge 6-3 win over Braehead Clan on Sunday, with Omar Pacha's side closing the gap in the Gardiner Conference race.
And Prince hailed the return of Eric Neilson, who returned after a nine-week injury lay-off in Sunday's win and believes a huge weekend is in store for the team when they head to Scotland.
"Scoring a hat-trick was kind of like living a dream," Prince said. "I grew up watching the game here and it's tough to do.  So getting three in one game is pretty unbelievable.
"I had to get my room-mate, Adam Harding, to pinch me on the bench after the second goal to make sure I wasn't dreaming.  It wasn't something I expected to do.
"Off the ice, Eric is a tremendous leader to have around the locker room.  He's always positive and give the guys help here and there and not a guy that raises his voice.
"He's great at giving advice and he did it from the bench in the last few weeks and he's very vocal on the ice.  Playing wise, you know where he's going to be and I'm lucky to be on his line.
"The weekend is going to be massive and Sunday's game against Braehead was going to be huge.  With Edinburgh beating them on Saturday, it became bigger and we got the result.
"Now, going to Scotland, gives a chance to get six points and improve our standing in the Conference.  With a spell of those games coming up, it's going to be a key time for us."
INTERVIEW: